You thought college was hard? Try doing it during a pandemic!
The global pandemic caused high school seniors and college graduates to miss out on a formal graduation and the last hurrahs of senior year. Returning students, including myself, are worried about this semester. But how does applying for college and registering for classes in a unique time affect new students?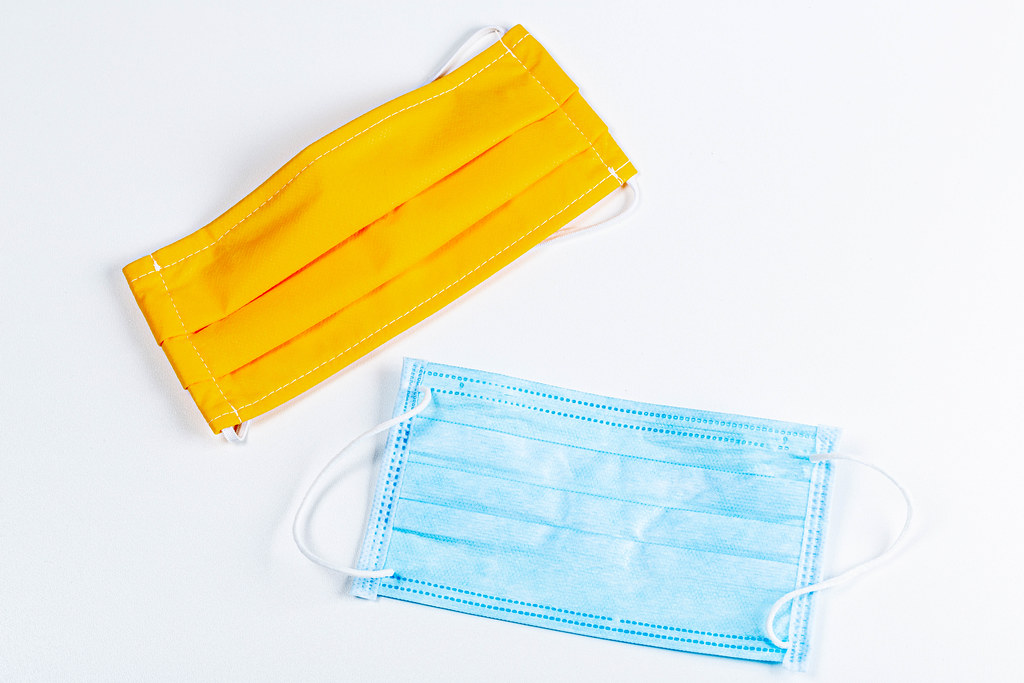 Each recent high school graduate I spoke to could see pros and cons to the adjustments being made and how their college experience will look. Most of them said that college was still on their radar even with the risks of COVID-19.
"Going to college is something that I've always thought was really important," Makensy Thompson, who will be a freshman at USU, this fall said. "A few changes because of coronavirus doesn't change whether I want to go or not."
Other students also said that college is a high priority and while the changes could make their college experience a little different, they were all eager to attend.
Transitioning to college comes with a lot of help from counselors and advisors. Meeting with advisors has been more difficult because of the restrictions that come with COVID-19. Chloe Bodily, who will be attending Weber State University, said that greater responsibility fell on her because of the restrictions of being on campus.
Without face-to-face instruction, communication between students and teachers can be difficult. Instructors are trying their best to work with students over zoom and other platforms. Working with students remotely can be challenging, but Thompson and Bodily sound willing to adapt to the changes that online school will entail.
Other students have missed out because of the campus closures.
"While my online school has fared quite well, there are some resources that I haven't been able to take advantage of due to the pandemic," Trelynn Gehringer, a freshman at SLCC, said.
Locating available resources can be tricky for students who have never been to campus and don't know where resources are.
WSU has been known for its wide selection of online classes and majors. Some Weber State students graduate fully online. But online experience isn't fully inclusive for some freshman. Many students prefer to attend events, join a club and interact with peers in and out of the classroom.
"I'm not really a fan of the online classes," Bodily added. "However, I've found some good in the classes being online."
Some students love that Weber has a variety of online options; many can find the time to work full time while still taking a full semester load.
Reno Gibbs, who will also be attending WSU, added that online classes will allow for more time to participate in his extracurricular activities.
"Going online [in high school] didn't really help me at all but it made it easier to fit in my rodeo schedule," Gibbs added. "It can be appealing because I can do rodeo during the day or work all day and then come home and do my schooling at night."
Many students, including Gibbs, voiced that the feeling of moving away from home and having the full college experience is being taken away from them. Getting out of their parent's houses and moving into the first stages of adulthood was one aspect of college they were looking forward to. The college experience is enhanced by being on campus and can provide study areas and resources to students they might not find off campus.
Being a new student in this state of the world seems almost overwhelming. I, for one, know that college can be hard. But just try to imagine navigating something new with a whole pandemic on top of that.
Brenda Marsteller Kowalewski, a professor of Sociology, stated in a town hall meeting on Aug. 17 that getting involved and connected is a way to adjust to college life. Participating in a club, joining student government or participating in undergraduate research can help students stay connected.
One comfort is that we will all be navigating this time together. WSU has been providing information to students and staff as needed, and some professors have already reached out to students about how their class will look and offered to speak to their students one on one about concerns.
WSU also has courses that are designed for new students, such as First Year Experience course, which has hands-on options to help students be successful on campus
The changes that have come with COVID-19 have certainly affected our lives. Students seem optimistic about the future and want to pursue higher education in any way they can. Looking on the bright side seems to be one of our best options right now. Obstacles may arise and it will be frustrating at times to navigate the new normal, but the college experience will never be diminished.