So long for now, but not farewell
As I look back on my time as a student at Weber State, I wonder where the time has gone. It feels like yesterday that a wide-eyed 18-year-old just fresh out of high school moved to Ogden from New Mexico.
I will graduate with nothing but gratitude and appreciation for how WSU has transformed me as a person. In my first two weeks as a freshman, I was uncertain I would last the first block of classes, let alone the whole year.
I learned to believe in myself and kept saying "you can do this." This way of thinking helped ease me into campus life, both academically and socially. I was blessed with tremendous roommates in my freshman year, something that set the tone for my four-year tenure.
A key learning experience occurred at the conclusion of my first semester. I was enrolled in a Math 990 course, which admittedly was not my favorite, but I pushed through and appeared to be in solid position to pass the class.
That all changed when it was time for the final. I went in on the Monday morning of finals week to take the exam and received a poor score. This was a test I had to get 70 percent or higher on to pass the course and could take an infinite number of times.
Yes, I considered quitting, especially after three days of taking it without passing. At that point in the semester, people want to be done and headed home for the holidays. I felt if I put my mind to it, I could do it. I ended up passing on the last day possible to take the exam and sure enough, my Christmas was much more rewarding that year.
There have been inevitable ups and downs, but I leave Weber State satisfied with my academic career. Instructors such as Jean Norman, Anthony Sanders, Alexander Lancaster and Allison Hess helped contribute to many of my successes. They all pushed me to be stronger, work harder and I cannot thank them enough.
I have been fortunate to be involved on campus, whether the experience has entailed covering a Wildcats FCS football playoff game, taking a trip down to Cedar City with the "Destruction Zone" or anything in between.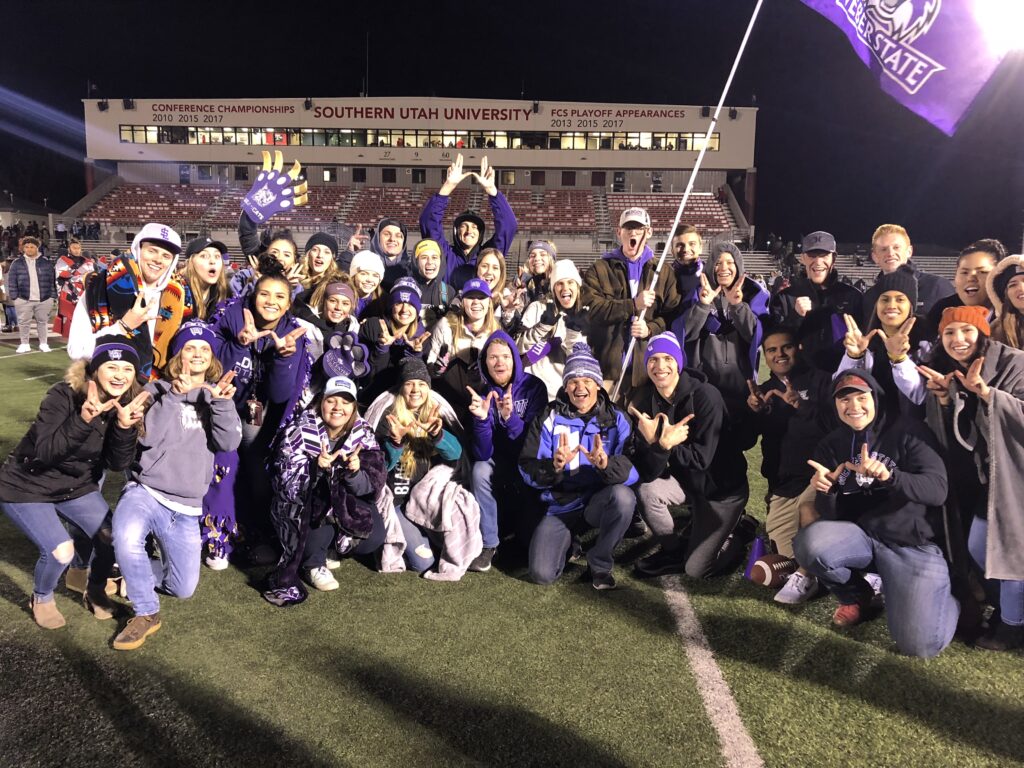 Out of the nearly 1,350 days I have experienced at WSU, it will be hard to top Dec. 1, 2018. The football team demolished Southeast Missouri State in an afternoon second-round playoff game at Stewart Stadium and immediately after, the men's basketball team defeated BYU for the first time in 15 years at a raucous Dee Events Center.
I have a tendency to classify my favorite experiences based on what happened in the sporting world, but this was a truly special day for Weber State. The accomplishments for both teams was unprecedented and led to a festive day across campus.
Joining The Signpost was the best decision I made as a Weber State student. I wish I would have been on board since day one, but the last two years have been quite a ride.
I started out as a green, naive reporter and everyone was incredibly welcoming. I recently looked back at my first story which was published two years ago and it is evident how far I have come along. Of course, a large portion of this success must be attributed to my colleagues at The Signpost.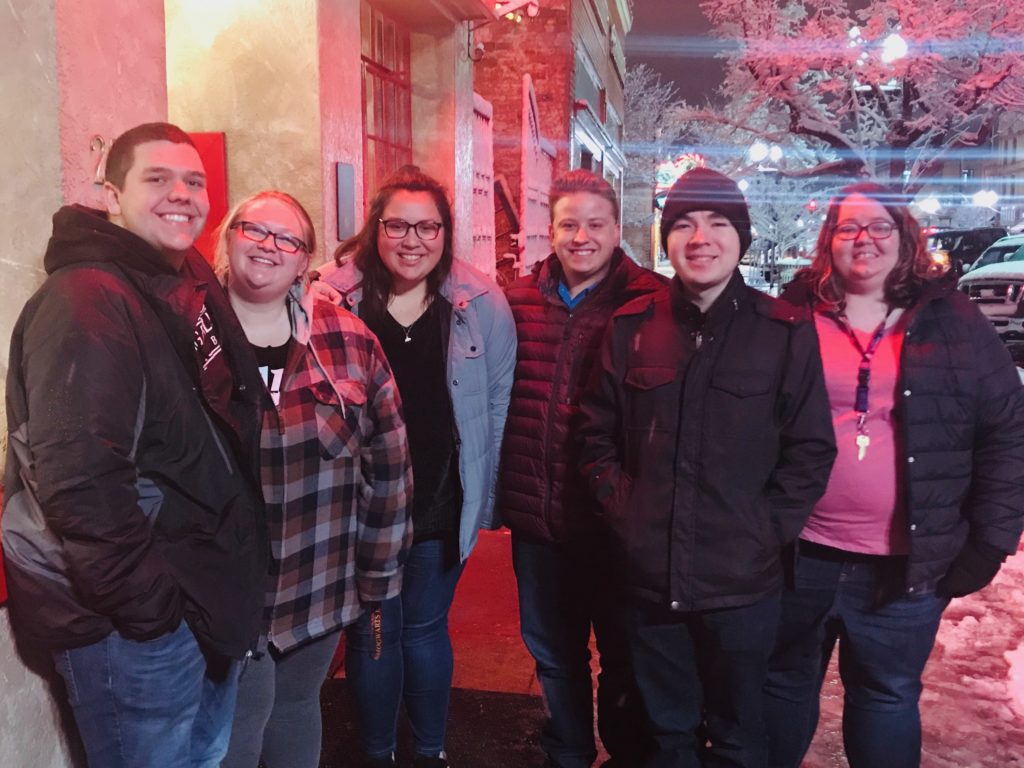 I am also grateful for how my fellow staff was here for me during a time of heartache when my grandfather passed away of ALS this January. Their support meant the world and helped me heal quicker.
My advisors, editors and fellow writers have been instrumental in my progression as a writer. I had many questions throughout my first semester on staff. No, I had no clue that you were not supposed to use an Oxford comma. I did not know why using words such as "good" or "fun" is frowned upon.
Fast forward two years and I am now helping others learn these same grammatical rules. It has been an honor to serve as assistant sports editor in 2018-19 alongside Brandon May, who I am also proud to call one of my best friends.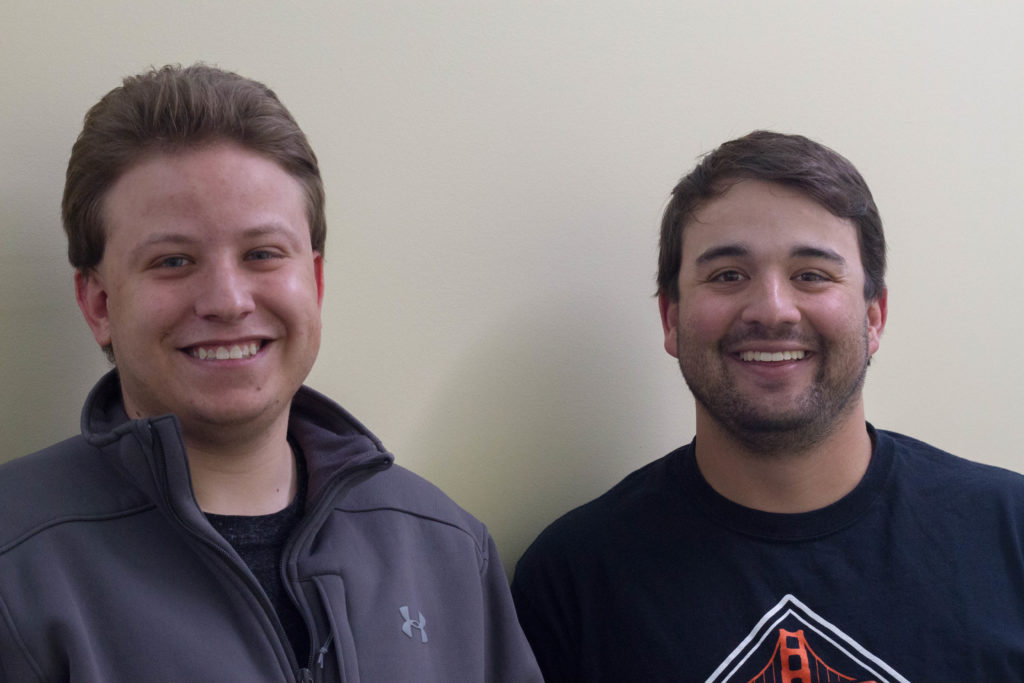 The Signpost trips have also been quite rewarding. In my last year alone, I have been afforded opportunities to travel to Pocatello, Nashville and Boise. I have either covered high-stakes games for athletics or attended a conference in which I boosted my broadcasting and writing skills.
As I make my ascent into the real world, Weber State will always be with me in one way or another. I do not have the slightest clue as to where I will be a year from now, but one thing can be guaranteed and that is I will always carry the purple and white on my sleeve.
Thank you for everything, Weber State. I am eager to see the future developments which occur on and off campus in the near future and hoping the football team will soon bring an FCS championship back to Ogden.
I am saying so long, not farewell. Go Wildcats.