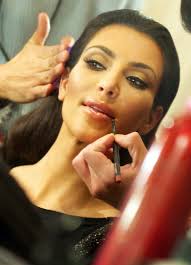 Black Lives Matter and The #MeToo Movement united to fight for Cyntoia Brown's release from prison. She was granted clemency on Jan. 7. Alice Marie Johnson was granted clemency after Kim Kardashian West pleaded Johnson's case to Trump. The system cannot serve justice based on a who-you-know basis.
Brown was a runaway living with her then 24-year-old boyfriend, a pimp known as "Kut Throat", according to NBC News. Brown said he raped her and forced her into prostitution.
While forcibly in bed with a 43-year-old man, 16-year-old Brown shot him out of fear that he was reaching for a gun, according to NBC News. Brown was tried and sentenced as an adult.
On Dec. 9, 2018, The Tennessee Supreme Court ruled Brown must serve 51 years before she could be eligible for release. The ruling ignited outrage online among lawmakers and celebrities. LeBron James, Rihanna, Meek Mill and others rallied for Brown's release.
Johnson was convicted on charges of conspiracy to possess cocaine and attempted possession of cocaine, according to nonprofit Can-Do. Johnson served 21 years for a non-violent drug offence.
Brown and Johnson are victims of circumstances. Brown was being trafficked as a teenager, raped and abused, according to The New York Times. Johnson lost her job, got divorced and lost her youngest son before she got involved in drug trafficking, according to Mic.
There are vastly too many statistics to list to persuade the case that the prison system is broken.
According to the NAACP, 1 in every 37 American adults is under some form of correctional supervision. African Americans are incarcerated at more than five times the rate of whites. African Americans and whites use drugs at similar rates, but the African American imprisonment rate for drug charges is six times more than whites.
According to a Guardian investigation, prisons across the U.S. are being utilized by pimps to find their victims. This results in a revolving door for select women between prostitution and incarceration.
People in cases like Brown and Johnson cannot wait for someone like a Kardashian to be bored and decide to pick up prison reform as a hobby. Lives are wasting behind bars and moments are being stolen from these women and men.
Brown was living a life where her body was someone's business. She was being degraded and taken advantage of at an age when people are getting their drivers licenses and worrying about acne. Her crime was a result of her fight for survival.
Johnson was filing for bankruptcy and losing her house when she got involved with a group of people transporting cocaine. Yes, this was a conscious decision. However, she, like Brown, did what she had to do for survival.
The system incarcerates people like Brown and Johnson without looking at circumstances. A crime is a crime, but our system is punishing these people at alarming rates and for unreasonable amounts of time.
Garnering celebrity attention should not and cannot be the only way wrongfully imprisoned or improperly sentenced people have their stories shared and judged fairly. It should not be their only hope for a way out.
Celebrities shining a light on the broken system is important, but they cannot be the only influences on decision makers. This creates an imbalance of fairness based on whose story will be picked up.
Kardashian West did not simply rally for Johnson and meet with Trump for her, but she paid for Johnson's legal team, according to NBC News.
Since Johnson's release, Kardashian West has received thousands of letters from inmates, pleading she take on their case, according to Complex. The system is so broken, we need a Kardashian to bail us out.
While the releases of Brown and Johnson are imperative towards the national discussion of prison reform, it proves that the system is not working.
These women served a combined 36 years in prison. Thousands are in the same situation, and they cannot wait for a Kardashian or two massive movements to come and make them the poster child of prison reform.