Before the words "coronavirus" or "COVID-19" had even entered the daily vernacular, the University of Utah had been selected to host the vice presidential debate. Since the university was selected in October 2019, though, the world has seemed to turn upside down.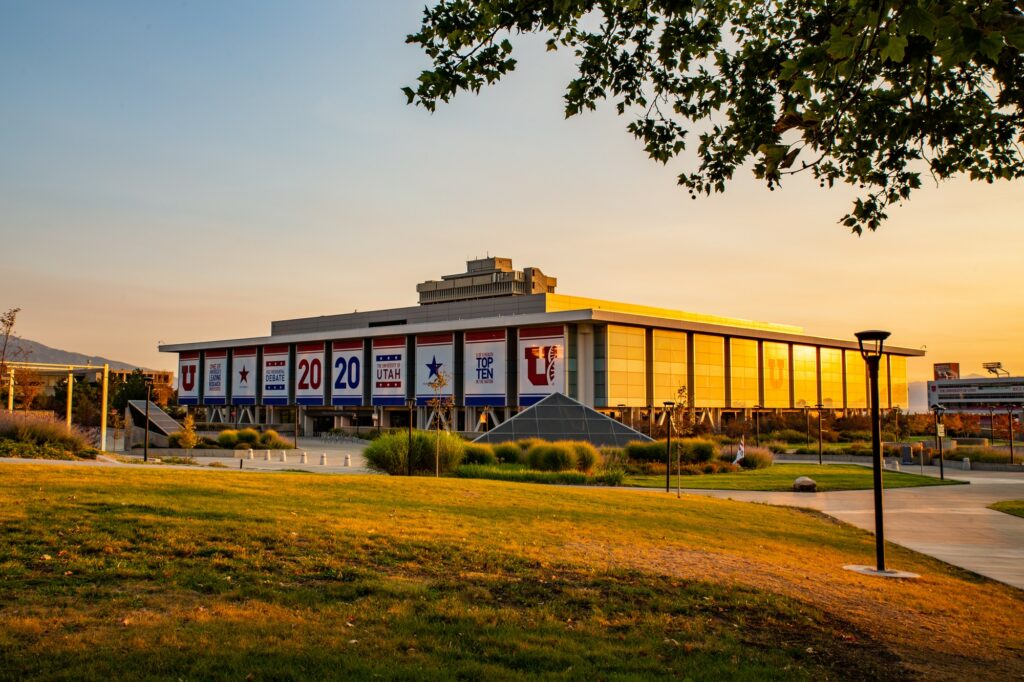 Despite the pandemic, the University of Utah will host the vice presidential debate on Oct. 7 at 7 p.m. MDT. Students have volunteered to do different jobs and work with media and different facets of the campus to help the debate go as smoothly as possible.
Natalie Aris, a senior at U of U, has been tasked with learning how to drive a golf cart, so she can transport media across campus for the week leading up to and the day of the debate.
"I don't know why anyone wouldn't volunteer," Aris said. "It's a once-in-a-lifetime opportunity."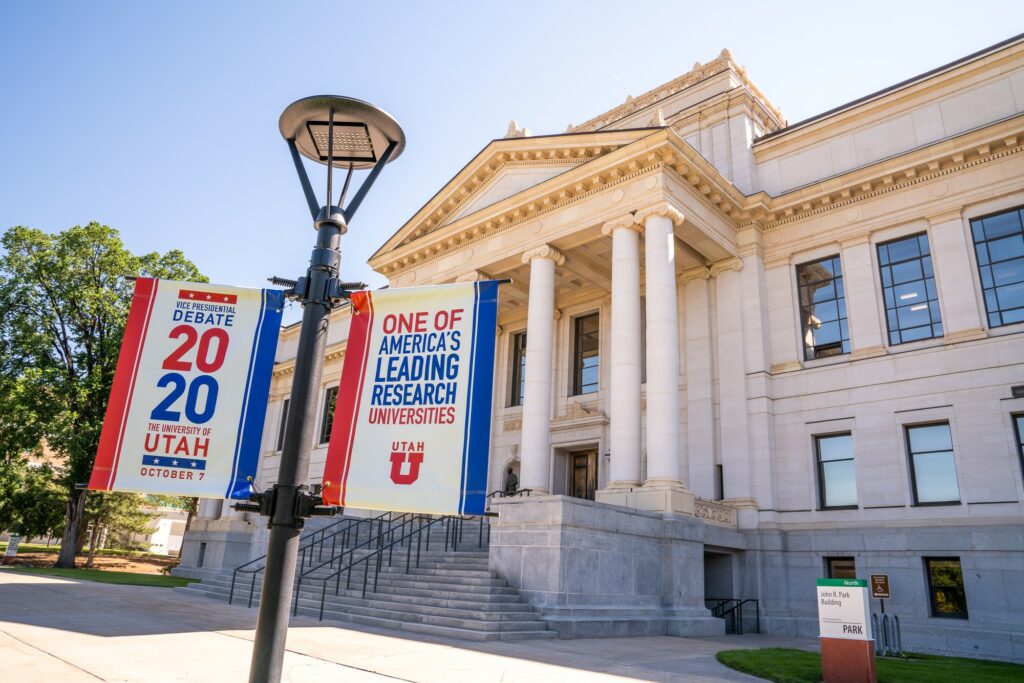 As the only VP debate, the U of U is in a unique spot hosting one of only four national general election debates, and the VP debate is the first general election debate to be held in Utah. Even year to year, the likelihood of students being able to have a front row seat to democracy is a rare opportunity.
Alyssa Le, a student at U of U, is another student volunteer who will be assisting with media transportation. She also emphasized the importance of getting involved with something that most people often don't get a chance to engage with. Le stressed the importance of getting involved early on in life.
"As we are a younger generation, this will impact us even longer," Le said. "We need to be a part of our future."
With divisive issues likely scheduled as topics for the VP debate, the impact of this debate could last long past Nov. 3. And with a demographic that is statistically less likely to be actively engaged, according to the Pew Research Center, many of the student leaders at the U of U have tried to draw students to participate.
Lori McDonald, the vice president of student affairs at the U of U, has worked to help students take part in such a rare experience.
"Universities across the country are microcosms of society. We are all about education, learning and being civically engaged, no matter what you're studying," McDonald said. "It doesn't matter what major you are or what year you are, there's a way to get involved in this thing."
McDonald helped mobilize a lot of the student population through bringing in clubs and organizations, including the student government, to get their impact about how students could be involved and how their involvement could grow.
"They are sometimes more creative than we are," McDonald said.
Students from all over campus are a part of the debate. Presidential Interns, who work in the office of University President Ruth Watkins, will be helping as ushers throughout the debate and have helped prepare the university for the arrival of the vice presidential candidates.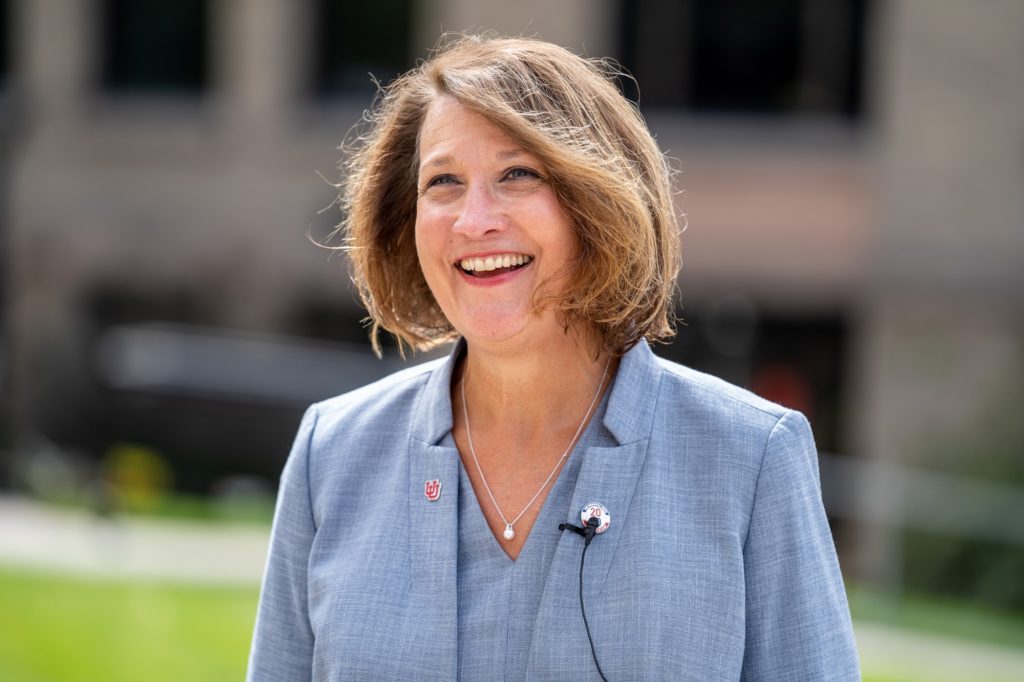 "The University of Utah is educating the leaders of the future. We are engaging our students in the civic process. We are creating entrepreneurs and innovators," Watkins said. "For our students to be part of the civic process is vital to democracy."
Emily Black, one of the presidential interns, will be helping as an usher during the debate, getting a front row seat at everything that goes into the debate.
"I wanted to get involved with volunteering at the vice presidential debate because I really wanted to continue to be involved as a student on campus," Black said. "This is a great opportunity for the University of Utah to be represented on a national level, and I'm really excited to be involved in that process."
Students who wanted to attend the VP debate were entered into a lottery to select those who would be able to attend the event.
While some students are getting involved directly, others are choosing to protest. At 5 p.m., the U of U Students for a Democratic Society will be holding a protest. The protest is not protesting the debate or the U of U holding the debate, but it is a protest for their eight points of unity, including serious climate change policy implementation, expanding the rights of workers and bringing an end to police brutality. The protest will continue through the debate until 9:30 p.m.
Students across the campus recognize the need for people to be civically engaged. Alejandro Sanchez, a presidential intern, acknowledges how important it is to be involved on campus, so students can engage with those around them.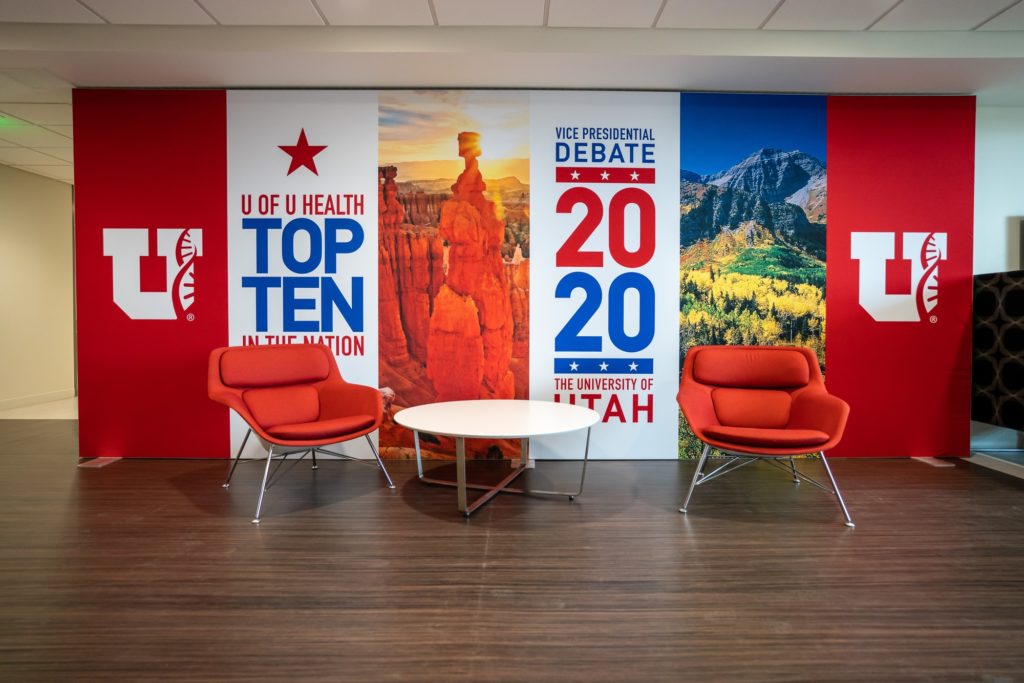 "Students have to be civically engaged in politics so they can understand how they create change in their communities," Sanchez said. "The best power they have is the power to vote."
Ean Bigelow, another presidential intern, works with administrators to advocate for students to involve students and their ideas in the campus community.
"It's important for students to get involved in events like this because college is a great time to create really good habits," Bigelow said. "Good habits to be good citizens, informed citizens, informed voters. If you do it now, you'll do it when you're older."