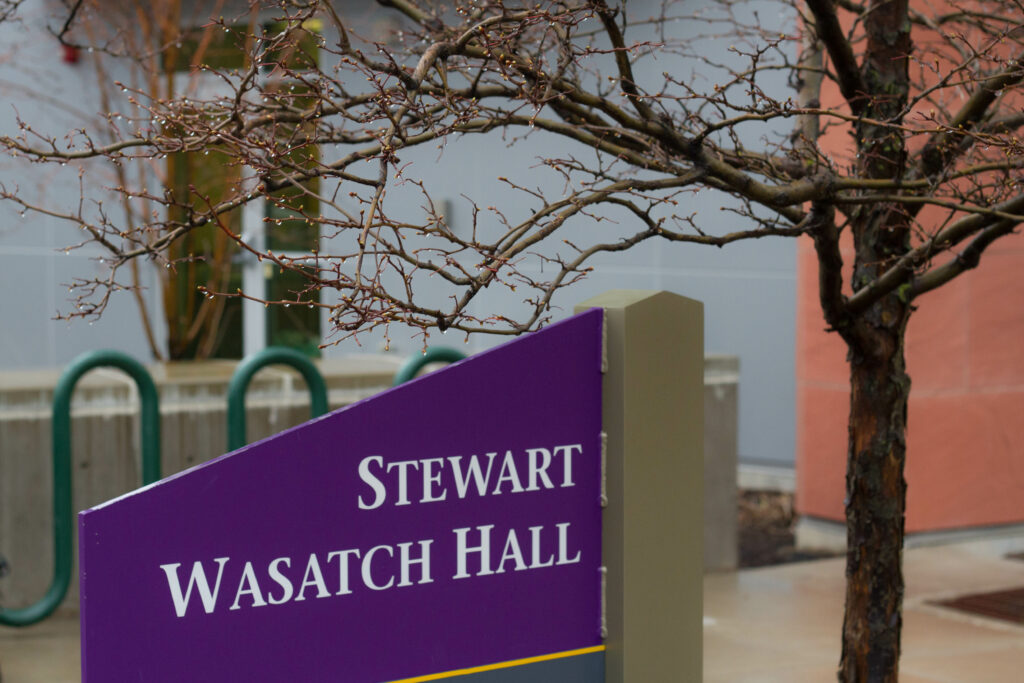 Every year, thousands of students graduate high school, move out and enroll in college. The transition from living at home with parents to living on their own comes with a whirlwind of changes that most students do not anticipate.
Students who move to a college campus often find themselves stepping into a new atmosphere that is unfamiliar and almost impossible to navigate, especially while vying for a sense of independence from their parents.
Helpful tips and tricks that make the transition smoother are just around the corner for incoming Wildcats.
Moving out helps students build independence. And although living in a dorm can be portrayed as a dreadful experience, on-campus housing is often cheaper and easily accessible to Weber State University students.
Morgan Stonehocker, a public relations major, is finishing up her last semester at Weber State. Stonehocker said she has lived with roommates since the beginning of her college education.
Stonehocker originally planned on living at home and commuting to Weber State, although her mom quickly vetoed that plan and encouraged her to move out on her own.
Stonehocker lived in the dorms for her first three years of college, and ended up sharing a room with a roommate.
"I thought I knew a lot about myself and how I functioned day to day," Stonehocker said. "It took living with another person for me to realize that I didn't know myself as well as I thought I did."
Stonehocker said because she lived with another person, she became more conscious of how she lived her life.
"I don't think I'd be who I am without having this experience," Stonehocker said.
One of the lessons Stonehocker learned while living with roommates, is that communication is key.
"You're both just trying to figure it out as you go, but you have to communicate, regardless of the situation," Stonehocker said. "If something is bothering you about your roommate, talk to them about it; it'll help you both try to find a compromise."
Recent college graduate Rebecca Sok found her independence by finding a sense of community. Sok moved from Texas with her best friend to finish her last three years of college at Weber.
"I had friends here from when I had lived here previously with my family," Sok said. "I wasn't completely by myself, but the transition was still hard."
Sok began attending a Christian worship group at the request of a friend.
"The first time I went, it was just to get my friend to shut up and leave me alone," Sok said. "I ended up really enjoying my time and the people that were there. I met my husband through the group, so I'd say it was worth it."
Sok said finding a community that also included a supportive group really helped her figure out who she was and changed her life for the better.
For Dance Education major, Emily Peralez, finding independence came from learning how to budget her own money.
"My first year of college I was still heavily dependent on my mom, she helped me out when it came to anything financial," Peralez said. "At the time, I didn't know anything about financial aid or loans."
Peralez said an advisor helped her learn which loans to take out and answered all of her questions. Now, Peralez goes to school with scholarships and budgets her money wisely.
"When I was living with roommates I gave myself a spending budget for the week," Peralez said. "Sometimes it would be as low as $5, so I really had to get creative with how I would spend my free time."
Peralez said her and her roommates would often make forts in the living room, have game nights and sometimes nights where they would color in coloring books.
Peralez said that over the course of living on her own, she became a big fan of Redbox.
"I knew whatever movie was in theaters would eventually be in Redbox, so that saved me a lot of money. For me, it was all about how I could still have fun while saving money," Peralez said.
Part of any college experience involves moving out and finding a sense of independence, however that may be.