Weber State names Brad Mortensen next president
The search for Weber State University's new president has come to a close. Dr. Brad Mortensen was selected as the 13th president of WSU by the Utah State Board of Regents and was announced the evening of Dec. 6.
After being introduced by Harris H. Simmons, the char of the Utah Board of Regents, Mortensen was joined on stage by his wife Camille Mortensen. The two gave short speeches before the congregation of students and faculty. During his speech, Mortensen became emotional discussing what Weber State meant to him.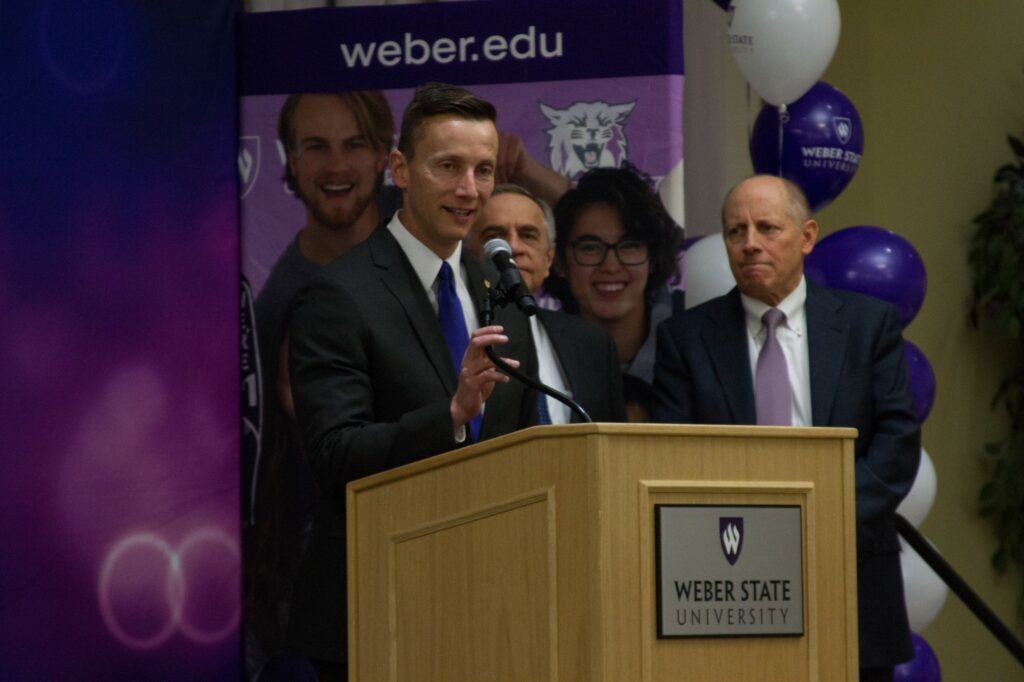 The initial search was completed by a 21-person Presidential Search Committee composed of faculty and students waded through a significant number of applications and narrowed the field down to four named candidates.
Mortensen started at Weber State in 2004 as Associate Vice President for Support and Government Relations until 2006 and has served as the Vice President of University Advancement for past 11 years.
Mortensen earned his Bachelor's Degree from Utah State University, his Master's at Syracuse University and his doctoral degree from the University of Utah. He is filling the opening that was vacated by former president Charles Wight in May of 2018.
Over the past week, Mortensen has been interviewed by students, faculty and members of the community.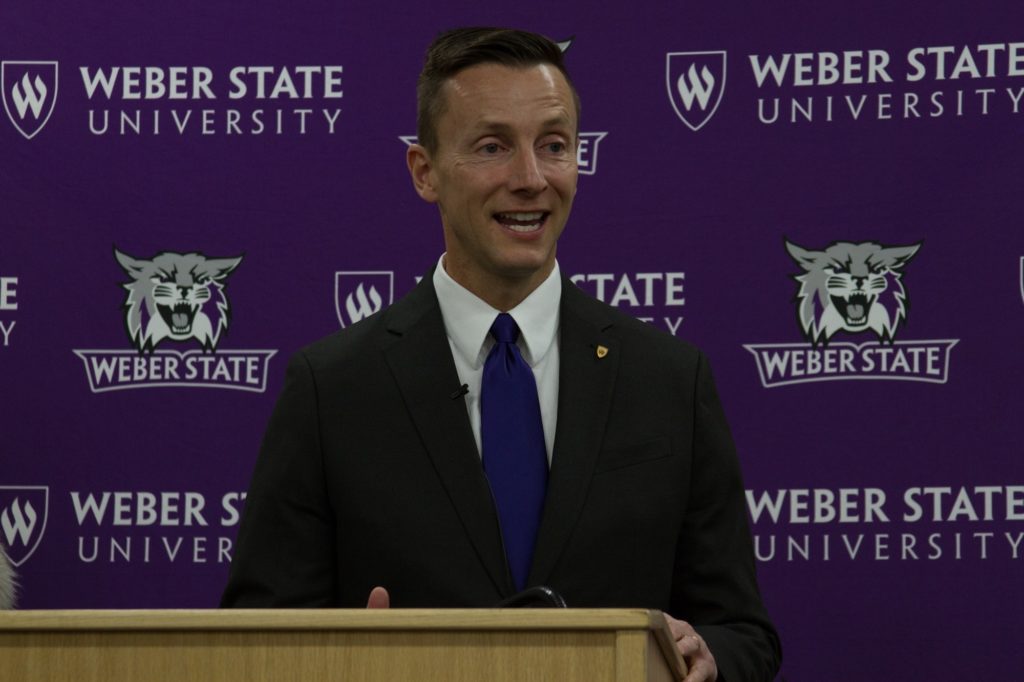 "I grew up in a rural area in Idaho, my nearest neighbor was a mile away. My dad had a small farm there. We raised cattle and grew crops and he had about a 300-acre ranch . . .He had never had the chance to college," Mortensen said in an open interview. "He encouraged myself and my brothers to take advantage of the opportunity to get an education. I value that so much. From that I have realized such a rich life and I know those same opportunities are here for our students."
Mortensen highlighted how much a higher education can mean to students, especially first-generation students. One of Mortensen's goals and passions he touched on frequently during these interviews is that he wants continue to provide students with these opportunities for growth and education.
"There's a lot of negative narratives out there about higher education. There's concerns that it costs too much that it's not need, because there's so many other ways to acquire learning in this world . . . there's concern that degrees are not worth the price that it costs for students," he said.
"That is what we can do at Weber State. We can make innovations, whether that's technology, whether that's the convenience of being able to register and attend and find class, whether that's through new types of learning in our curriculum. That will help us stay on the leading edge of higher education. It will make it valuable for people to come and have a personal learning experience on campus."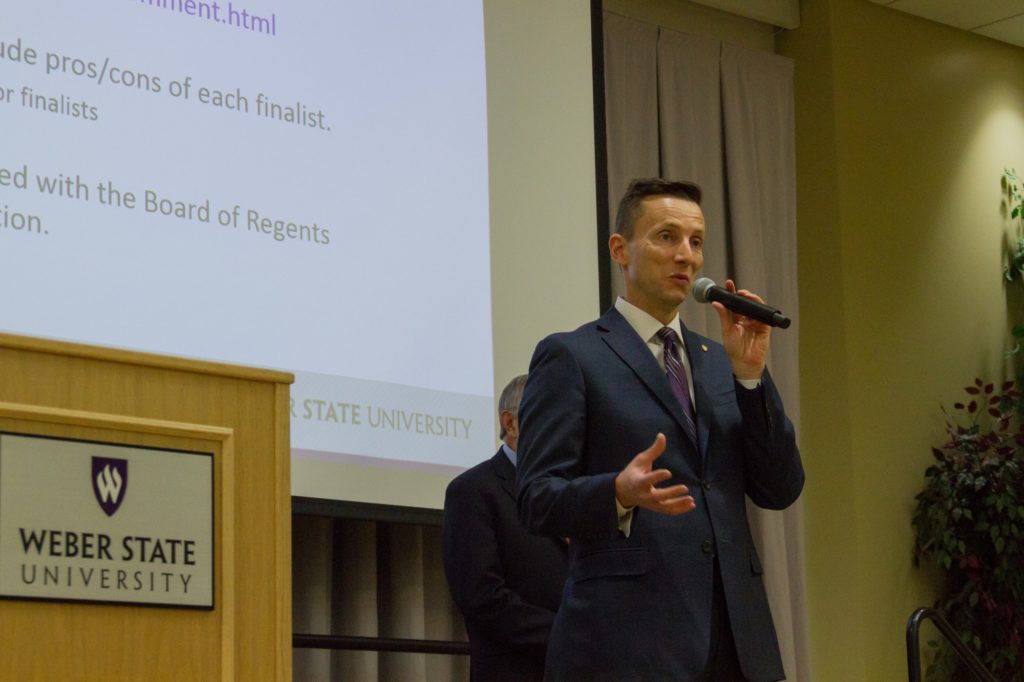 Whether it was access or education, Mortensen talked about what he could do for students and how the university can improve the success of the students and keep its strong ties to the community.
"The first thing we need to do is be louder and prouder about the great work that is happening there. We spend a lot of our time doing our job and doing it dang well and being satisfied with that and being satisfied with the impact it has on our students. The world is a noisy place. We have to get our message out to be successful in any area. The president can't do that alone. The president needs the support of the faculty, the staff, the students and our surrounding community to be sure we have the message heard."