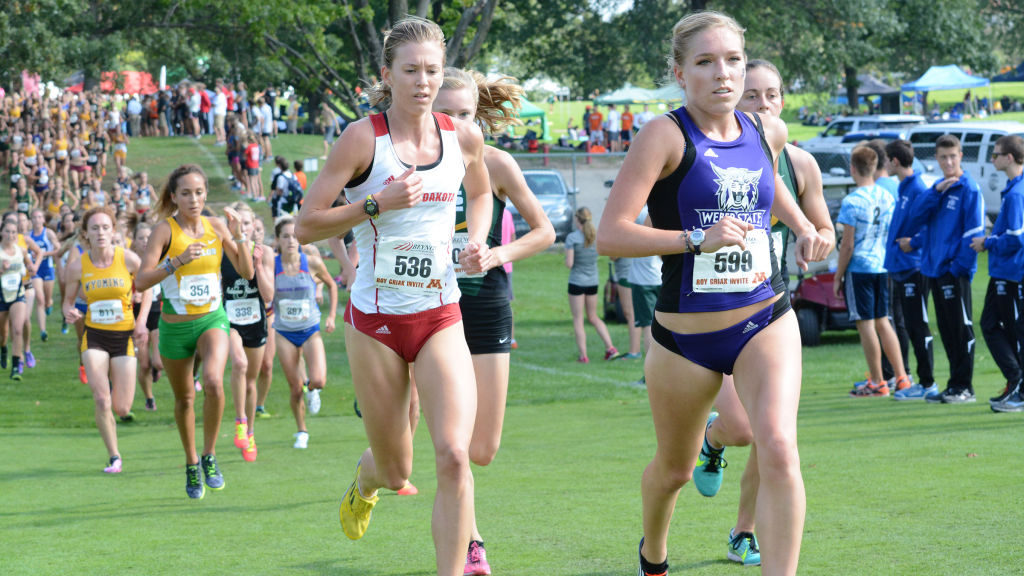 Cross Country senior Ellie Child qualifies for NCAA meet
Weber State University women's cross country senior standout Ellie Child finished in ninth place at the NCAA Mountain Regional Championship in Logan on Nov. 11, posting an official 6K time of 20:21.9 at Utah State University's Steve and Dona Reeder Cross Country Course.
Although the Weber State women's team did not qualify for the championship meet, Child earned herself an automatic qualifier spot for the NCAA Championships on Nov. 19 in Terre Haute, Indiana.
Top-ranked Colorado won the women's meet with a score of 35, with sixth-ranked New Mexico edging out Air Force 109–111 for second place, while the Weber State University women's cross country team finished seventh.
Senior Jason Kearns finished in 43rd place in the 10K course, posting a time of 32:02.5, with freshman Luca Sinn finishing just behind him in 46th. Following Sinn was sophomore Preston Johnson in 51st, freshman Dallin Leatham in 58th and freshman Tyson Green in 68th.
The men placed 10th overall.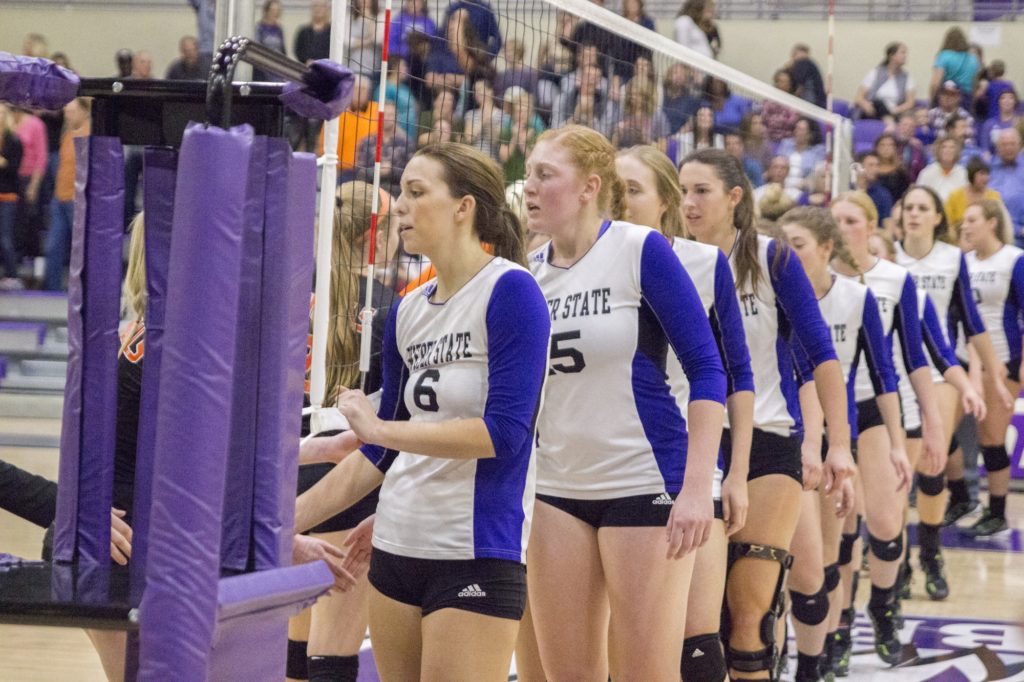 Volleyball drops last two Big Sky Matches, 0–3
The Weber State volleyball team dropped another match 0–3 on Nov. 12, while visiting California State University, Sacramento, after a tough 0–3 loss to Portland State University on Nov. 10.
Junior Amanda Varley led with 12 kills on 35 attacks and zero errors, posting a .343 percentage on the night. Senior Megan Thompson added nine kills on 13 attacks with three errors for a .462 percentage for the match. Thompson and sophomore Andrea Hale added four blocks to the Wildcats' defensive efforts.
Despite a promising start to the 2016–17 season, Weber State went 5–11 in Big Sky Conference play and dropped to 14–12 on the season after losing nine of their last 10 matches.
WSU's final match of the 2016–17 season will be against Utah State on Nov. 22 in Logan.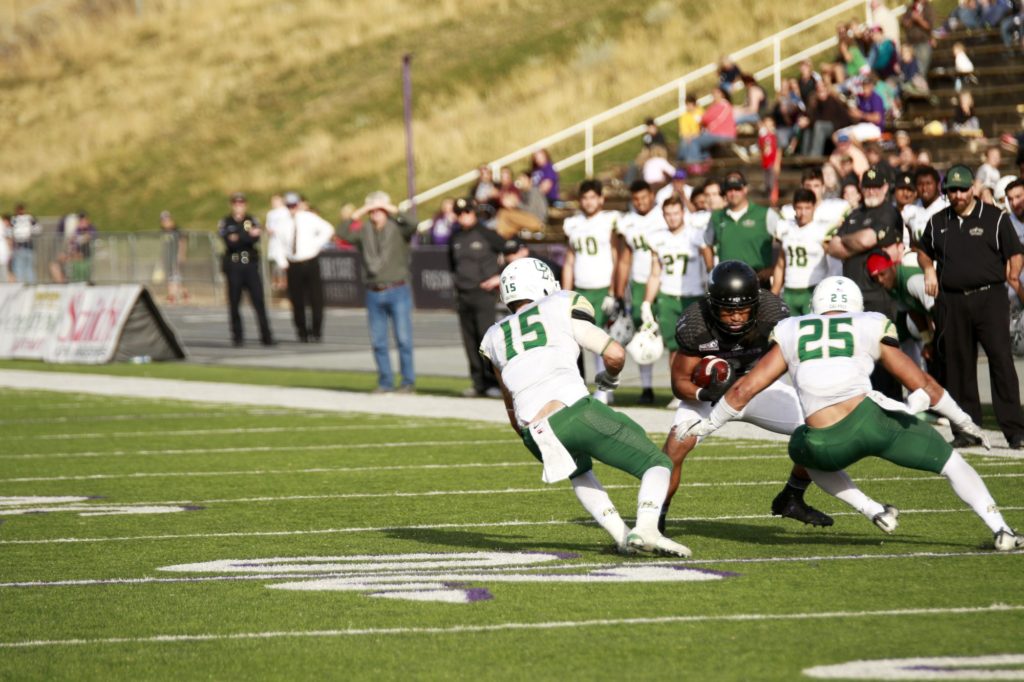 Weber State football heads to ISU for final game of the season
The Weber State football team locked a winning season for the second-straight year and kept their playoff hopes alive by defeating No. 16 Cal Poly 22–15 on Nov. 12 at Stewart Stadium for the last home game of the season.
The Wildcat defense held the Mustangs No. 2 ranked rush to a season-low 190 yards. Weber State totaled 300 yards of offense while forcing two turnovers, while Cal Poly was only able to manage a total offensive effort of 291 yards.
Weber State currently stands at third place in the Big Sky Conference, with a record of 5–2 in conference play, 6–4 overall. Sitting in first place is the University of North Dakota, with a record of 8–0 in conference play, 9–2 overall. In second place is Eastern Washington University, with a 7–0 conference record, 9–1 overall.
The Wildcats will close their regular season by facing off against the Idaho State Bengals in Pocatello, Idaho, on Nov. 19 at 2:30 p.m.
This will be the 56th meeting between the two teams, with Weber State leading the series 40–15. The Wildcats have won 15 straight against ISU. Idaho State has a record of 1–6 in conference play, 2–8 overall.
The 'Cats must win to remain in contention for an FCS Playoff berth.