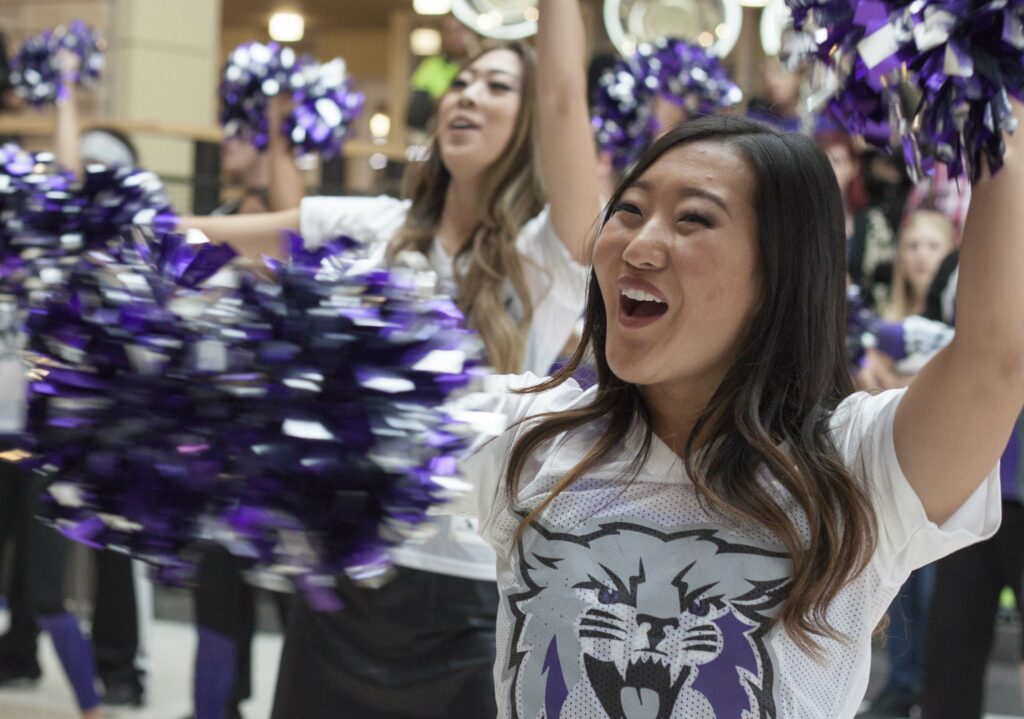 Homecoming week festivities kicked off on Oct. 3 in the Shepherd Union Atrium with a pep rally featuring the Weber State University Spirit Squad, marching band and a host of volunteers from WSUSA.
Before the pep rally began, the Atrium was alive with a DJ, a Weber State T-Rex and a belly-dancing session.
The rally included several songs led by the marching band, complete with stunts by the Weber State Spirit Squad.
WSU Football head coach Jay Hill, along with several football players, engaged the crowd with Wildcat sports trivia — several students won t-shirts, homecoming tickets and other Weber State swag.
Student Body President Greg Woodfield said he believes that Weber State football is on the cusp of igniting the newly renamed student section: The Wildcat Front.
"We had a great turnout to our first home game, with over 500 students," Woodfield said. "We're looking to increase that exponentially throughout the rest of the year."
WSU student Ty Nelson was excited about the size of the crowd that attended the pep rally.
"We're here to pump people up for homecoming," Nelson said. "This is a really good way to stop traffic coming through the Union and let people know what's happening this week."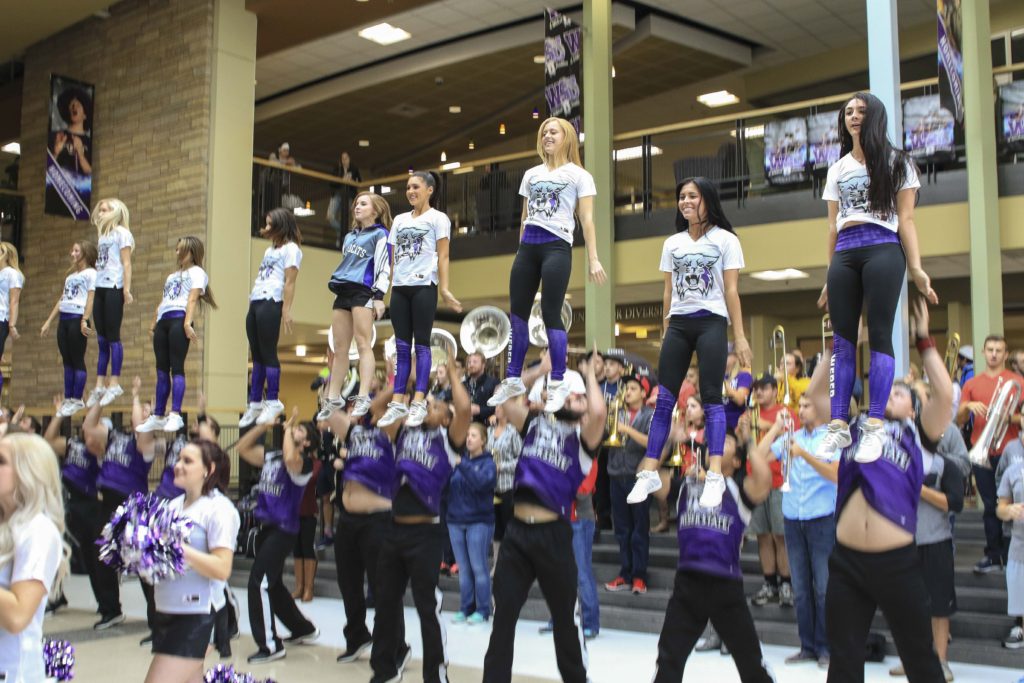 Homecoming week presents the opportunity to get students involved in on-campus activities.
"Weber State is a little different than most colleges — being low-key, and nobody really talks to each other unless they know someone," Weber State student Shawn Miller said. "Homecoming, however, is different — college is all about what you make of it, and if you get involved, you're going to have fun."
Students were given a brief description of other homecoming events coming up this week, including Casino Night, Dive-In Movie Night, WSU Salutes, the Homecoming Dance, the Annual Homecoming Tailgate Party and the football game against Portland State University.
"If you start involving yourself at homecoming, it's a great stepping stone into getting plugged into what's happening in other areas of campus life, as well," Woodfield said.
Woodfield estimated that there were approximately 300 or more students in attendance at the homecoming pep rally — the biggest the pep rally Weber State has had in the past three years.
Woodfield believes that this is truly going to be a week to remember between all of the fans, the week's events and the homecoming football game.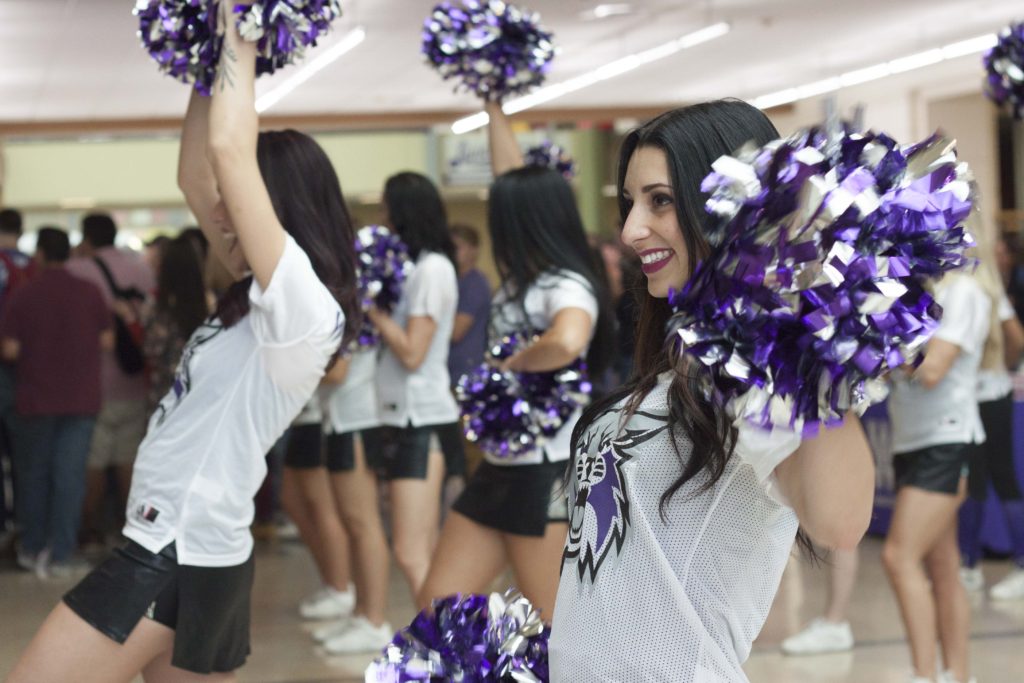 "The football games are always so fetch and fun," Woodfield said. "The traditions that Weber State has are awesome. The crowds get involved, and it's a great time."
Wildcat Nation can get involved in the football festivities on Oct. 8, starting with the Annual Homecoming Tailgate Party from 4–6 p.m. in the north parking lot of Stewart Stadium.
Fans can then head over to the stadium to take their seats or find a spot in the newly-named student section. Kick-off against Portland State is set for 6 p.m.