'Big Brother' reality show keeps it fresh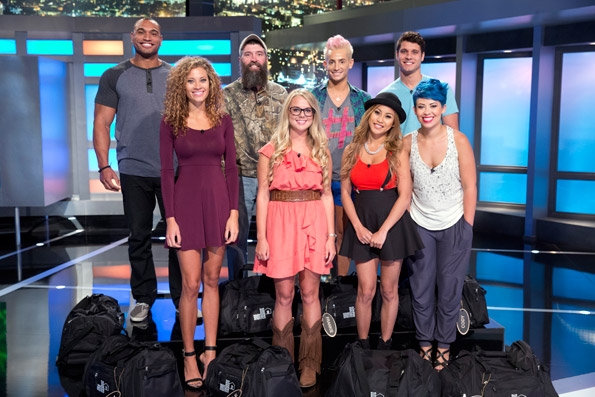 Unlike other reality TV shows, CBS's "Big Brother" is kind of, actually, real.
Of course, there can be scripted moments. When cast mates have to go into the "Diary Room" and share their oh-so-witty remarks of other houseguests, you can bet that there is a writer there somewhere telling them what to say.
This three-month lock-in of 16 houseguests that features hidden cameras in every room of the house captures moments of the cast's day-to-day lives that are unplanned and unexpected, but never missed.
"Big Brother", now in its 16th season, is an ever-popular show in which producers lock houseguests alone together for three months.
Each week, the cast competes in various competitions to assert dominance over one another.
The first competition is to determine the head of household (HOH). Whoever wins this competition gets to stay in the master suite alone, with a private bathroom. These competitions rotate between brawn, brain or stamina.
After the HOH is determined, he or she then picks two houseguests that they would like to nominate for eviction. This is called putting them on "the block."
The HOH, two evictees and usually then two more houseguests, compete in what is called the power of veto.
Whoever wins this competition gets to decide if they will take a houseguest off the block. If this happens, the HOH must then choose a replacement nominee.
At the end of the week, every houseguest enters the diary room to cast their vote to evict the nominee of their choice.
This happens week by week, all summer, until the winner is determined, all while under constant surveillance.
So why watch?
For starters, the houseguests don't always get along. It's fun to tune into cat fights, "showmances" and drama. This reality show captures what happens when average Americans are stuck together with no way out.
Another reason to watch is that every season is different. This season in particular is referred to as the season of look-alikes. We have a cast comparable to John Travolta, P!nk and most strikingly, The Rock.
The cast itself is incredibly intriguing. Among them is a barista who befriends a Taylor Swift look-alike, and a buff jock in love with the frazzly-haired diva.
A fan favorite, Donny, is a crowd pleaser because of his similarity to characters on Duck Dynasty. A sweet and gentle man, he is a favorite of the houseguests as well.
With reality TV saturated with scripted one-liners and predictable storylines, "Big Brother" is still a refreshing find after 16 seasons. The fact that it's on three days a week keeps me entertained all week long.