Seeing Sundance
Weber State University students and Ogden community members gathered in the Wildcat Theater on Jan. 24 for a free screening of "Animalia," a feature film that is being shown in this year's Sundance Film Festival screening selection in Park City, Utah.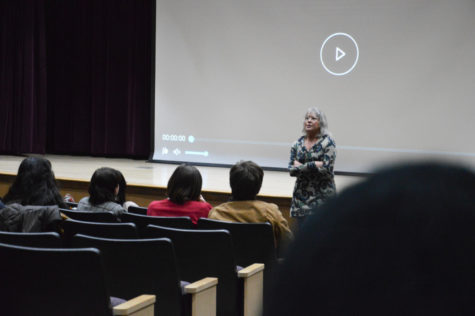 The free screening was hosted by adjunct film professor Carla Woodmansee in collaboration with KWCR Wildcat Radio, Weber State's radio station.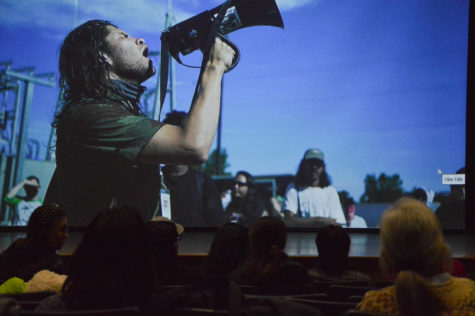 Woodmansee has worked with the Sundance Film Festival for over 25 years and would like to host more screenings at Weber State in the coming years.
"We've got a nice audience here in Ogden, and so with your help, maybe we can get some more films next year," Woodmansee said.
Jackson Feldbauer, a digital media major, agreed with Woodmansee, "I think it's a really cool opportunity. I've been wanting to go to the Sundance Film Festival for a while, but I haven't been able to. I thought it would be fun to see this."
Ivonne Camas, the general manager for KWCR, said Weber State and Ogden having a more active role in the Sundance Film Festival is not only a great way for these films to get more exposure, but would also save people the hassle of driving to Park City. Having more screenings in Ogden and on campus would also be beneficial to local businesses and tourism throughout the city.
Camas said hosting an event like this is different from other events KWCR has been involved in.
"Most of the time when we did our events it was just us doing everything, but this time, it was very different because we were in communication with so many other people, and I got to meet other people … to make some new connections," Camas said.
Camas also said the screening was a great way to promote the radio station.
"When COVID hit, hardly anyone came back to the studio," Camas said. "It wasn't super well known after. Working with Carla, people were like 'Oh yeah, that's a thing,' it kind of keeps us in mind."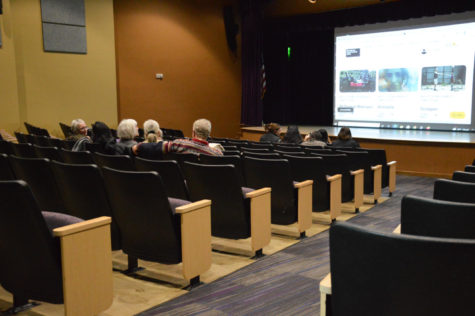 With the success of the Sundance screening, a conversation about the future of film screenings at Weber State is something worth considering. Weber State having further involvement with Sundance would create an opportunity for students to come together and grow in the arts.
Leave a Comment