Integrating international students into the "new normal"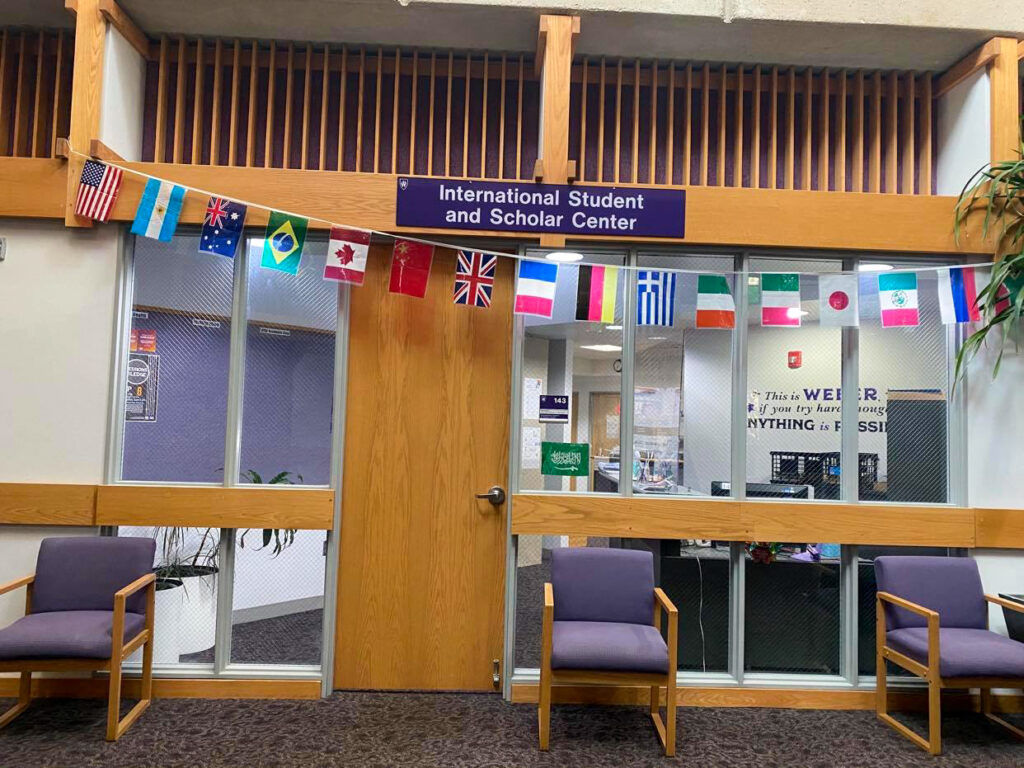 With the continued stress COVID-19 has caused students, faculty and staff at Weber State University, international students have had to push through the semester all while living away from their families, friends and culture.
WSU's International Student & Scholar Center encourages students to continue their education despite the pandemic. Since the pandemic hit, ISSC has been able to keep all of their resources and add more.
Senior International Officer Yimin Wang said the center teamed up with Financial Aid and Student Affairs to provide scholarships and emotional support for international students.
On top of health concerns, the virus has also caused financial strain. Mary Machira, director of the ISSC, said the virus caused international students to lose internship and job opportunities, including their on-campus jobs and overall involvement at WSU.
The center has been working to resolve these problems for those affected. Loss of internship and job opportunities has been a common setback for students whose main source of income to pay for schooling came from these jobs.
Another resource the center has provided in the past couple of months was holding frequent town hall meetings to help answer international students' questions and concerns.
Of course, COVID-19 itself has been a stressor for international students, so the center offers individualized support.
"Academics, finance, travel, etc. — some of these areas of stress are common to all students and some are more unique or more intense for international students," Wang said. "Being thousands of miles away from home can make some of these challenges feel more overwhelming at times."
Even before the pandemic, international students often struggled to feel like they belonged. They immerse themselves in a different culture far away from their home, all while attempting to fit in at WSU.
Machira encourages international students to visit the center, which hopes to help orient them at the university.
"It is important for students who come to our university to have a place that serves as a landing pad," Machira said. "The process of becoming an international student is filled with uncertainties, anxieties and different cultural expectations within the new environment."
COVID-19 negatively affected international student Renato Romero, from Brazil, because of the uncertainty in his academic future. The virus caused financial strain for him and his peers as well.
"The emotional load has been heavier than before," Romero said.
Romero noted the ISSC's work toward more partnerships with the university to reduce tuition and fees and to make scholarships more accessible to international students at this time.
International students who choose to stay in the United States for schooling are required to maintain a full-time status.
There are also international students who are continuing their education at WSU online from their own home countries. Wang said she was proud of these students because of the potential technological constraints and time differences they are facing and overcoming.
Wang said the ISSC advisors are always open and willing to listen to international students' issues and address their questions and concerns. Especially now, students need resources from a place they feel comfortable visiting.
"We continue to work with campus partners to provide engagement opportunities for international students because they are an integral part of our campus and our classrooms," Wang said. "They bring the whole world to Weber State."
WSU currently welcomes international students from 60 different countries, according to the ISSC's website.