Wildcats outlast Montana State in a high scoring affair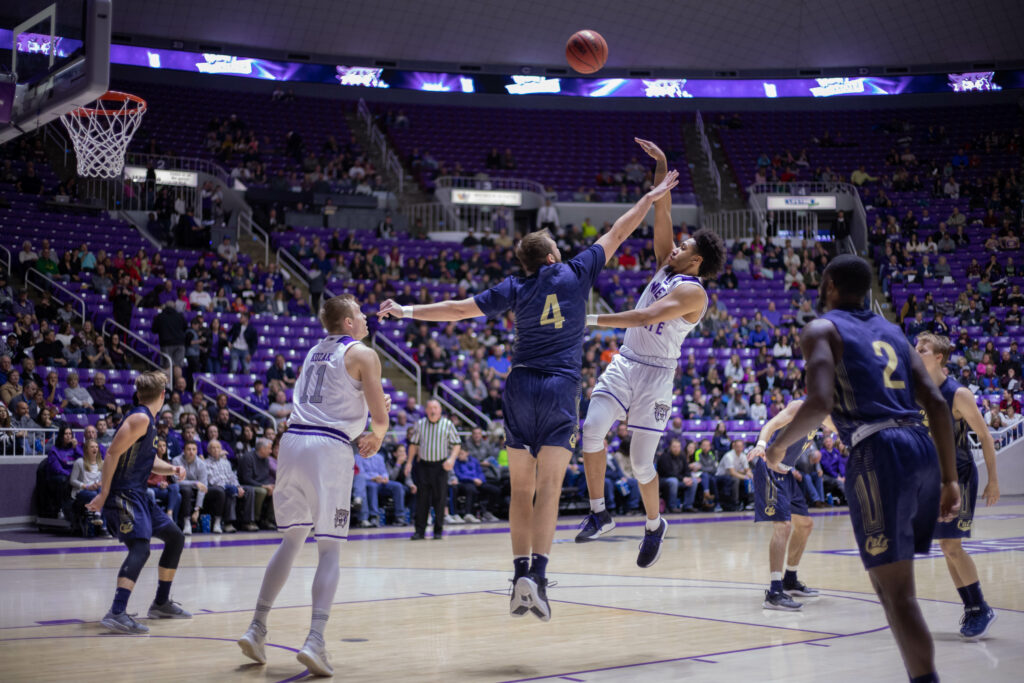 The Weber State University Wildcats welcomed the Montana State Bobcats into the Dee Events Center on Saturday night. The Wildcats fought and got the best of MSU, winning 94–82.
Head coach Randy Rahe said, "I'm really proud of the guys. This is a good win for us, and based off everything, Montana State has been as hot a team of anyone in our league. They are the hardest team in our league to guard."
The Weber State scoring barrage was led by junior Jerrick Harding, who lit up the Bobcats for 28 points. Junior Cody John pitched in 18 points, five assists and five rebounds. Senior Brekkott Chapman made an impact, as well, scoring 14 points and pulling down 14 rebounds.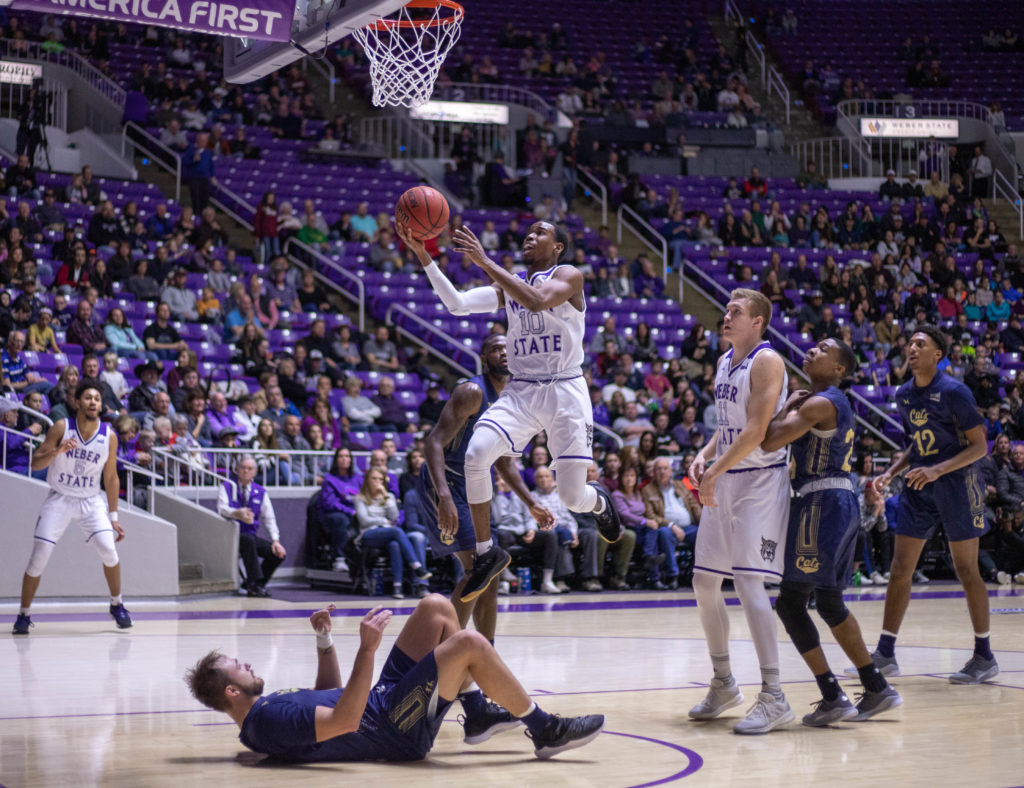 WSU was without senior Zach Braxton and sophomore Ricky Nelson while they continue to work their way back from injuries, forcing the younger players to
step up.
"We got guys that are banged up and they keep fighting and scratching," Rahe said. "I was really pleased with our
guys tonight."
The Wildcats started the game with a groove as they poured in 16 points in the first five minutes while holding the Bobcats to only four. The tempo for the 'Cats was electric, and defensively, the Bobcats were being smothered.
The Wildcats lead grew to 22–9 before Montana State finally found baskets and cut the lead to 24–19.
"We started out on fire, and I could see that in our guys," Rahe said. "But they are so good of an offensive team that they are hard to guard and you really are not going to get away from them because they just score so easily."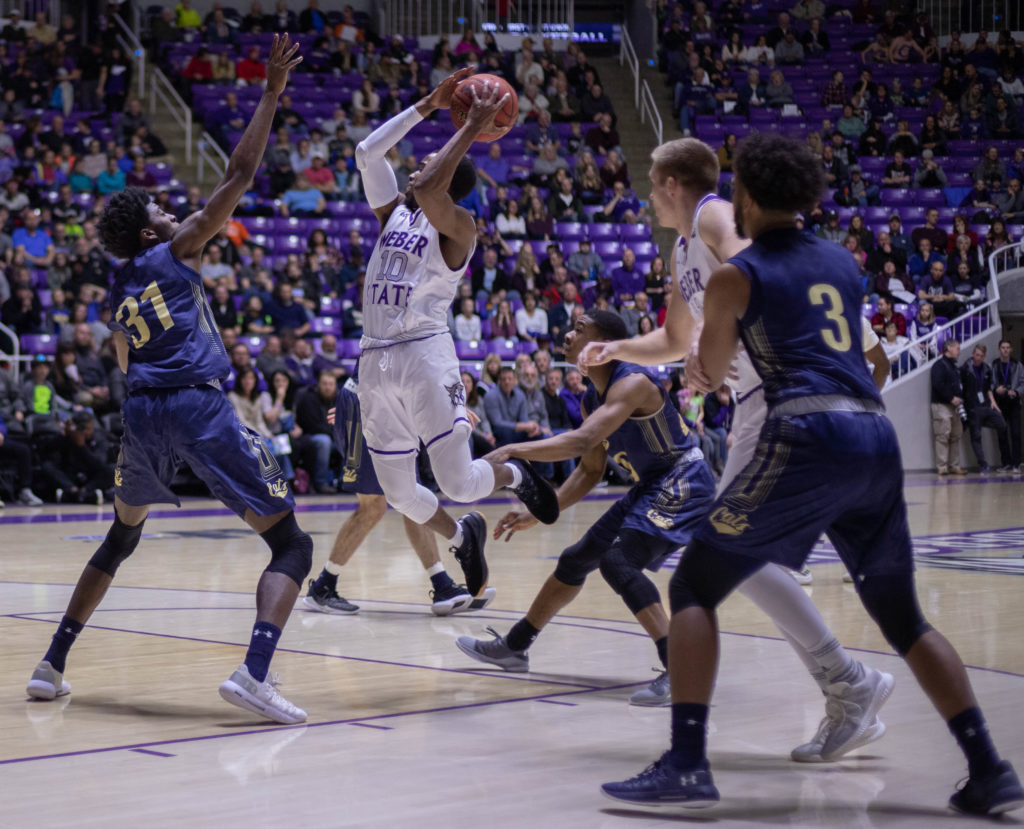 Midway through the opening half, what seemed like a WSU blowout was now a fight. Montana State continued to find the bottom of the net, and with 5:27 left, they trailed 32–28.
At halftime, Montana State held at 40–39. The Wildcats came out on fire but cooled off, allowing the Bobcats to find a groove of their own and fight back, eventually earning them a lead.
When it comes to offensive efficiency, WSU and MSU could not have been any closer. Weber State made 15-33 of their shots, good for 45 percent. They also knocked down 6-14 three-pointers and three out of five of their field throws. For Montana State, they knocked down 15-32 of their shots which is 46 percent. They went 6-15 from three-point distance and sunk four out of five of their free throws.
In the second half, neither team was able to create separation through the first five minutes. The teams matched each other's scoring, defensive stops and turnovers.
With under ten minutes left in the half, the Wildcats woke up. Suddenly, the lead was 75–65 after a three from freshmen guard Caleb Nero who finished with
19 points.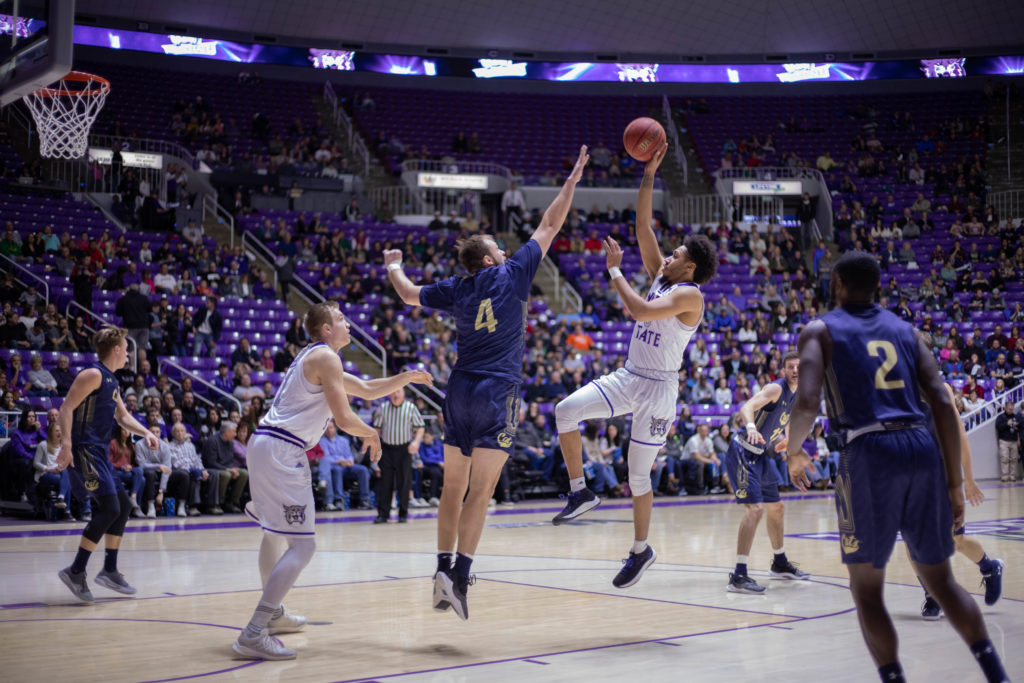 "My team needs me to be aggressive," Nero said. "I've been in a slump these past few games, so I've been trying to hang in there and get the team wins.
The Dee Events Center was rocking, and the team was feeling the energy. After an MSU basket, Chapman nailed a three-pointer and gave the Wildcats an 11 point lead.
The referees were subjects to boos from the Wildcat fans as lots of questionable calls began to become a thing in the second half. With 3:55 left on the clock, the Wildcats had six more fouls than the Bobcats, but WSU was still winning the game by a score of 78–73.
Harding had a one on one with his defender and smoked him on a short step-back jumper to push the lead to seven and give him 26 points of the night. The Bobcats called a timeout and Weber State chants echoed around the arena.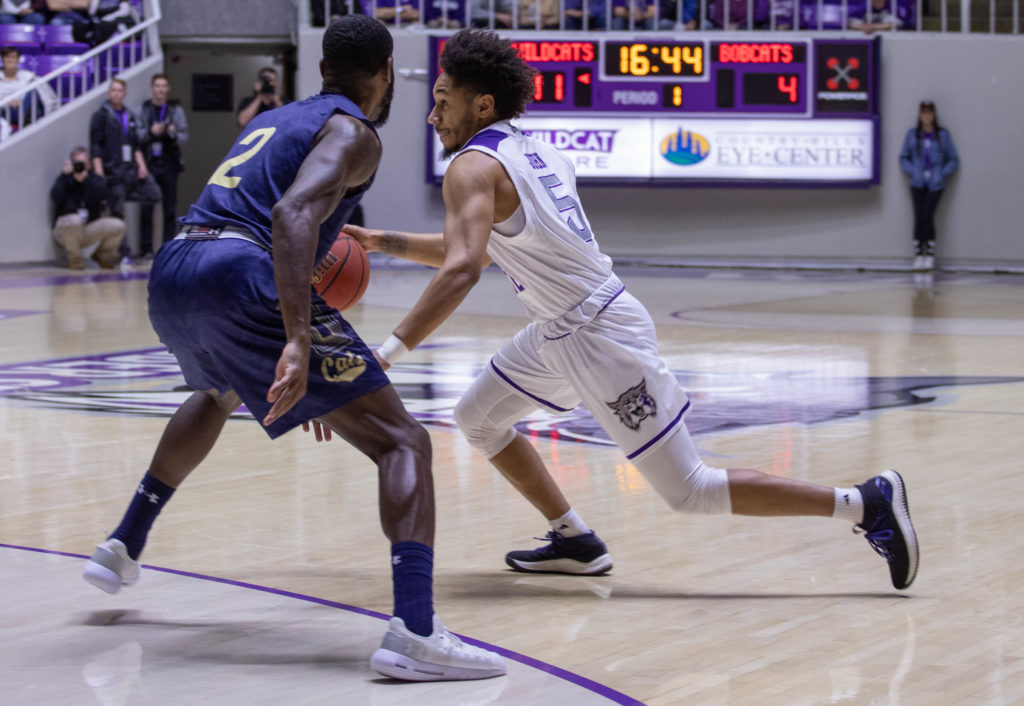 With a minute remaining, John knocked down a contested three-pointer to give the Wildcats an 87–75 advantage and pretty much securing a victory.
When the final buzzer rang, the Wildcats were the victors as they snapped a Montana State four-game winning streak. The Wildcats won by a tune of 94–82 after an electric atmosphere inside the Dee
Events Center.
Weber State will hit the road against the Hornets of Sacramento State on February 21, and return to take on Idaho and Eastern Washington during spring break before the Big Sky Tournament.