Harris era shoots off with a win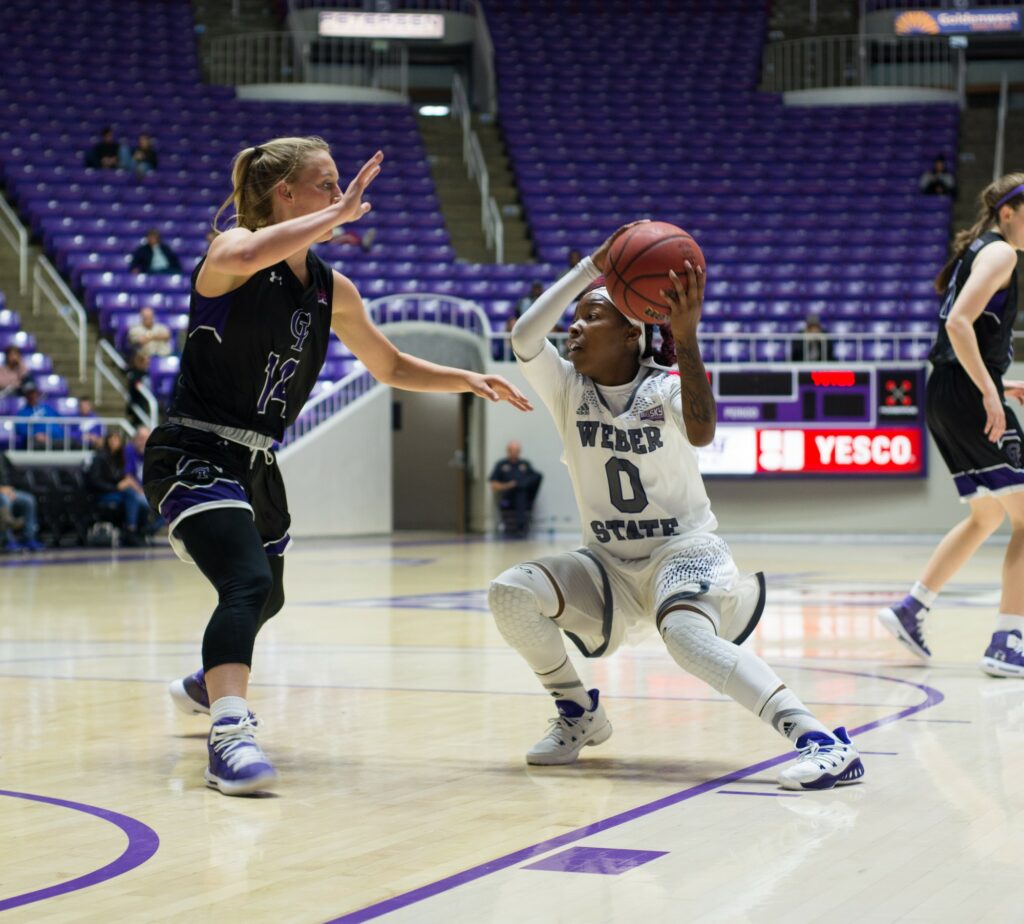 The Velaida Harris era has officially begun. The new head coach of the Weber State University women's basketball team led her squad to a 93–67 win over College of Idaho in their only exhibition game of the season.
NAIA member College of Idaho, coming off an 11–16 record last year, traveled to the Dee Events Center to take on a Wildcat team who lost four seniors following their 21–11 season in 2017-18.
Harris emphasized communication and that she wishes her team to play with more defensive intensity.
"We held them to 30 points in the first half, and they turn around and score 37 in the second," Harris said. "The girls were excited that we scored 93. I was like 'no, no, no, they scored 67'. I think that is the biggest area we have to work on."
Senior point guard Jaiamoni Welch-Coleman agreed with her coach.
"She definitely emphasizes defense," Welch-Coleman said. "We want a lot of our offense to come from defense, and we were able to get a few buckets from applying pressure and getting steals. That's the most important aspect that we have to improve on as a team."
Coleman scored 19 points and was one assist away from a triple-double. She was glad to compete against new faces after a long offseason of practice.
"It's a new team, and it has been months of just practicing," Welch-Coleman said. "It's hard to really tell what needs improvement when you're playing against your own team."
The Wildcats started the game slowly on the offensive end, but led by five after one quarter. Senior guard Emily Drake led all scorers with seven points, and added two steals.
Weber State owned the paint in the second quarter, going into the half with a 24 to 18 rebound advantage after trailing in that category in the first quarter.
Sophomore center Kayla Watkins led all scorers with 11 points on 5-7 shooting, as the Wildcats began to pull away toward the end of the second quarter, finishing the half with a 47-30 lead.
The Wildcats gave up 23 points in the third quarter, but finished strong as the Yotes put up 14 points in the final ten minutes of the game.
Drake led all scorers with 21 points along with 19 from Coleman and 17 from Watkins. Both teams had three players in double figures.
WSU sophomore guard Shianne Johnson said she was impressed with her new coach.
"I love Coach Harris and how she coaches," Johnson said. "I especially can't wait to run our new offensive sets in games."
The Wildcats will open the regular season against the University of La Verne at home on Nov. 9 at 5:00 pm.