A bitter end and a gloomy goodbye
Unable to stay in the tournament, Weber State University's women's basketball team's season ended with a 63–52 loss to the University of Northern Colorado.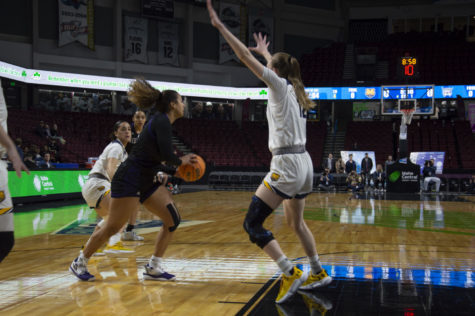 "Last year, we could take a hit and we would stand back up," Weber State's head coach Velaida Harris said. "Not the cast this year, right? But it's a different combination of people and it's learning, it's everybody learning what it takes to do this thing because this is hard."
Guard Aaliyah Ellis scored the first points of the game with a 3-pointer for the Wildcats. After the 3-pointer, Weber State went on a 3-minute scoreless run, allowing Northern Colorado to gain an 11–3 lead.
With the aggression of Daryn Hickok grabbing offensive rebounds, and Laura Taylor knocking down two 3-pointers in the first quarter, Weber State was able to edge back into the game at an early point. Finishing the first quarter, Northern Colorado led 19–15, with 13 of those points coming from guard Hannah Simental.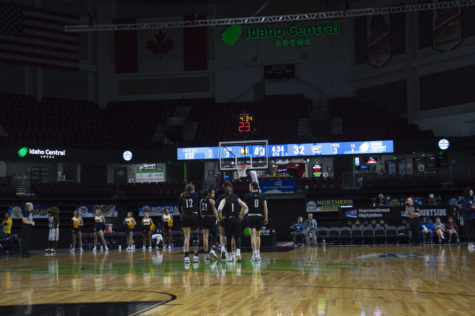 Heading into the second quarter, the Wildcats needed baskets to get back into the game. After going 0–10 from the field and 0–3 from the 3-point line, the only points put on the board for Weber State in the second were five free-throws from Daryn Hickok. Northern Colorado capitalized on Weber's scoring issues and expanded the lead to 11 heading into half-time.
After the break, the third and fourth quarter were no different from the first two. For every basket Weber was able to execute, the Bears were able to answer back. The best scoring run for the Wildcats came in the fourth quarter, where they scored 9 consecutive points to cut the lead to 6.
Forward Delaynie Byrne for Northern Colorado was able to finish the night with 29 points and five assists.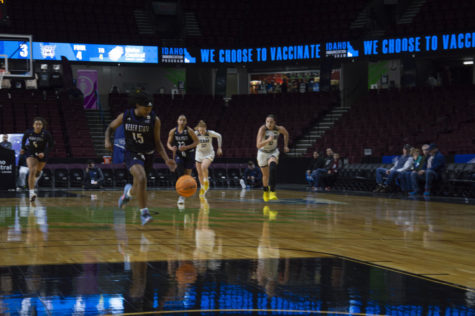 Weber State's leading scorers were Daryn Hickok with 15 points and Jadyn Matthews who scored 14 points. The Wildcats shot a total of 29.6% from the field and 26.7% from the 3-point line.
"In the second half, we talked about locker room inconsistency, but that's been our story all year and not having everyone on the same page the entire time," Harris said. "Now, does that come with a young team? Yeah, but that's not an excuse for us. I have no doubt that we can fight, we always fight back."
After finishing the year with a 2–16 in-conference record and going 6–25 overall, the team finished 10th in the Big Sky conference.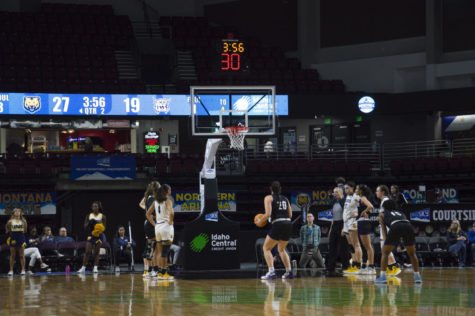 The Wildcats' schedule for next season has not been released.
Following the loss, Harris ended her five-year tenure as head coach and stepped down, thanking several administrators.
"I'd like to thank Jerry Bovee, Amy Crosbie, Norm Tarbox and Derek Dawes for the opportunity to take over this program five years ago. When I was hired, I was charged with changing a culture, building community, raising academic standards and graduating players. We did that. This is a basketball business, and my job was to produce wins. We fell short. I would like to thank every Wildcat that played for me, all our fans and my wonderful assistant coaches, who are some of the best."
Leave a Comment