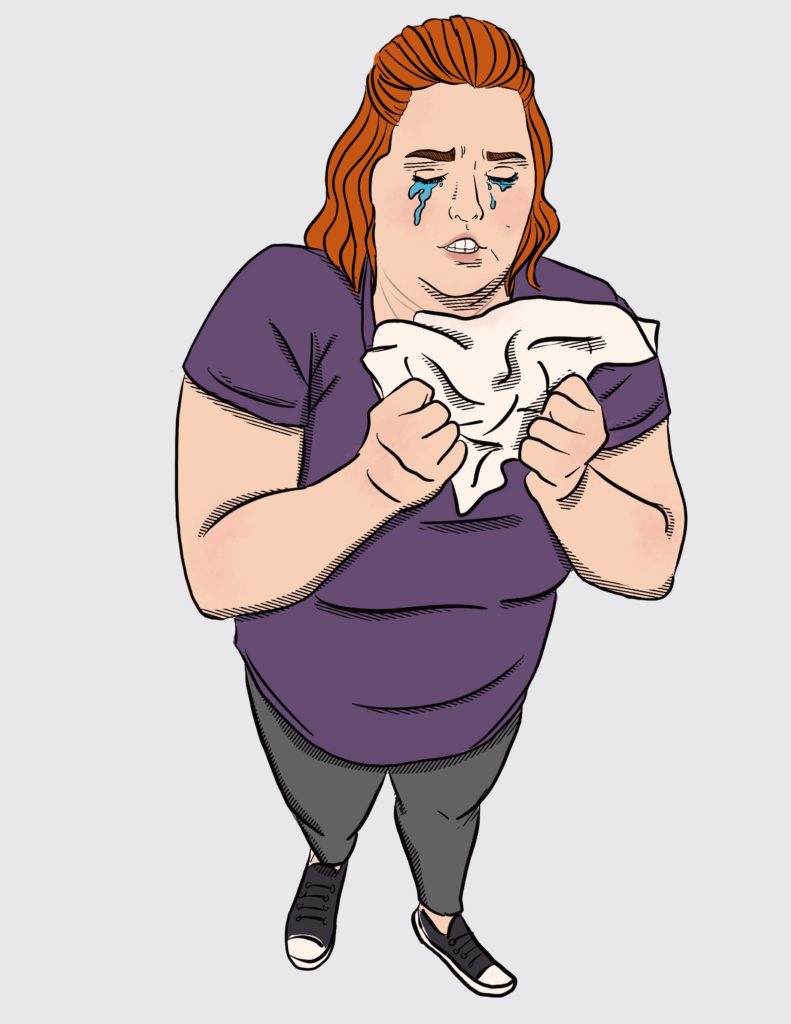 When I was a freshman, I thought I knew what college was going to throw at me. Unfortunately, no matter how prepared I thought I was, starting college was hard, and I made plenty of mistakes.
While my mistakes were painful to think about at the time, as I begin my junior year, I can look back and learn from them. Here are three mistakes I made my freshman year and how I learned to avoid them.
Mistake number one: Not picking the classes and instructors that would work best for me.
In high school, I was assigned a teacher for my classes and that was who I got. If I was lucky, there might be two and I could try to pick, but most of the time I had no say in who my instructors were. That's just high school.
When I got to college, I assumed they were pretty much interchangeable. After all, how different can one instructor's class be from the next?
The answer: a lot. One teacher might base their whole class around tests, while others want lots of in-class participation, and others want a paper every other week. There is nothing wrong with this; with so many students, everyone has a learning preference. The problem arose for me because I'm an essay writer who's bad at note-taking, and I was stuck in a class centered around a comprehensive end of semester exam.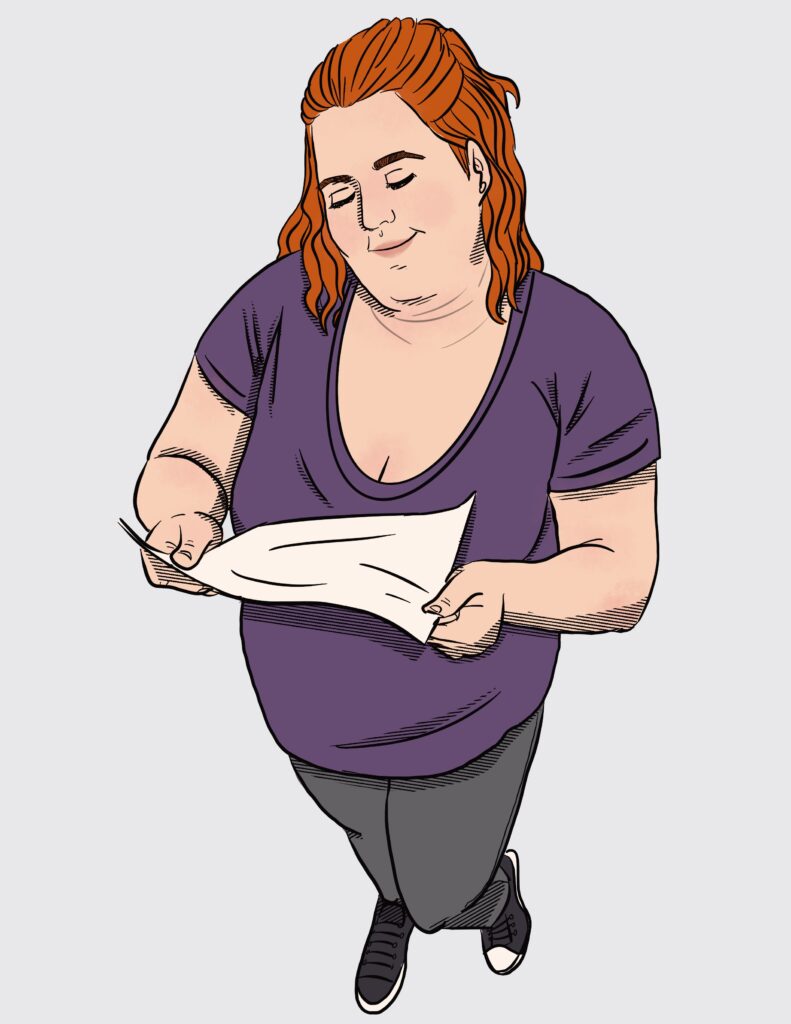 How I Avoid it: Plan your classes ahead of time and use Rate my Professor.
There are a number of different ways to set classes up to work for you, but I wasn't taking advantage of them, so they couldn't help me.
I waited until the end of my Sophomore year to talk to an academic advisor, which was a big mistake. I had finally declared English as my major, so I talked to Dr. John Schwiebert. Talking to the right advisor helped me understand my graduation requirements and what classes would help me graduate on time.
Doing this, I was able to plan for fall semester early and had the opportunity to look into each professor on Rate My Professor in order to find out whose class I'd best fit into. I made and saved a plan on the registration tool on eWeber and woke up early on my registration day to ensure I'd get the classes that would suit me.
While not everyone knows their major freshman year, make sure to talk to an academic advisor for general requirements or an academic advisor at the Student Services Center.
Mistake two: Taking morning classes and not prioritizing my mental health.
I don't know why I thought that taking an 8 a.m. Spanish 2010 class my freshman year was a good idea. At 8 a.m. I can barely comprehend English.
That was the first and only class I've ever failed. I didn't live close to campus as a freshman, and I was taking the train from Bountiful to Weber every morning.
When I was in high school, I lived all of ten minutes from the school. I could roll out of bed at seven, get dressed and grab breakfast from the fridge before driving to school and still make it before the 7:30 bell.
As a college freshman, if I missed my 6:30 am train, I missed my class because my little car couldn't make it the 45-minute drive to campus if it was raining, snowing or if the wind was too bad. So I had to wait an hour for the next train.
That was my undoing. Attendance, for the first time, was actually a part of the grade, and I was working a cashier job that kept me out until 11 p.m., so I didn't want to wake up at 5 a.m. every day.
I would have to get up at 5 a.m., go to class and stay until 3 p.m., then go home and be at work at five pm and stay there until 11 p.m.
On weekends I was pulling eight-hour shifts and then doing homework, or hanging out with friends and failing to do homework.
I needed to acknowledge that having to get up at five every day for class was more than I could handle. My freshman schedule was too much for me.
Something had to give, and my morning Spanish class fell to the wayside.
How I avoid it now: Acknowledge that you are human and balance school, work, and socialization accordingly.
As a freshman, I fell into the trap of "I did in high school, so I can do it now." That sentiment was wrong on so many levels. In reality, I was always one slip up away from a full-blown panic attack in high school because I was spreading myself way too thin. I barely made it in high school, and I couldn't do it as a freshman living nearly an hour from school.
I didn't have a good balance in my schedule as a freshman. I wanted to believe that I was the type of person who could handle an intense schedule like the one I had, but I was lying to myself. I needed to acknowledge that I'm human. I need time away from work and school or else my mental health ends up worse than I started.
To better balance my life, my schedule is set up much differently now. For one, I got a new job that has a set schedule and has weekends off. It's a morning job where I'm off by 10 a.m., giving me time to work on homework during the day before heading to class in the evening. That way, I can go to bed when I get home. I have time dedicated to seeing friends and family, and I don't have to compromise my school work to do it. Working to build my schedule to suit my needs was far easier than trying to fit into a schedule that made me miserable and fail classes.
Mistake three: Being unwilling to take a W.
When I took Math 1050 the first time, I barely passed. And by barely passed what I really mean is I barely didn't fail. I managed to scrape a D- at the end of the semester, which really hurt my GPA.
The reason I scored so low in that class was that I was unwilling to drop it and take a withdraw, or "W." I was failing or barely scraping by for most of the semester, but I was unwilling to quit and cut my losses. I had convinced myself that a W looked worse than an F, which really isn't true.
Once I figured out that taking a W wasn't the worst thing that could happen, I started to use it to my advantage. The problem then became that I didn't know all the risks, and I narrowly avoided losing my scholarship from not having enough credits in the semester.
How I Avoid it: Knowing the benefits and risks of taking a W.
The truth is that there are risks and rewards for everything, and that's true of withdrawing from classes midway through the semester.
Last year I withdrew from a marketing class once I realized that I wasn't going to be able to put in the amount of effort necessary to pass the class. I enrolled in a second block class instead and passed that one with an A. This is how taking a W can be beneficial. I swapped out one class for another, and instead of my GPA taking a hit, I was able to raise it.
I tried to do the same thing again this past summer, and I thought it would work the same, but there was a catch. I was a part-time student, which has different parameters than taking a full-time course load.
At full-time, whether a student is taking 12 credits or 18 credits, they all cost the same, which meant I could enroll and then withdraw from a class and not owe any more money. As a part-time student, withdrawing late in the term meant that not only would I have to pay for my new class, but that I was at risk of losing my scholarship. I wound up having to go full time for the summer in order to keep it.
I'm certain I've made more mistakes than just these three. College is an opportunity to learn and grow, which is often stressful and difficult. Now that I understand how to learn from my mistakes, I know my limits. I know when to step up or when to quit, and I know how I work best. Those lessons have made me successful, and learning about myself will help me throughout my life.