The North Pole is coming to northern Utah
Utah has the greatest snow on earth, but for those who prefer to stay off of the mountains, there is still more than plenty to see and do during the holiday season.
The Temple lights are a must-see. The Salt Lake Temple is one of the best-known places in Utah already, but it is truly a sight to see in the winter. Every year, the church decks out the trees in the square for some holiday cheer.
Back in 1965, President David O. McKay proposed 40,000 lights to decorate the trees in the square. Now, some of the larger trees alone have more than that. Outfitting them takes so long, preparation starts in August.
"Some special, young trees already wrapped in lights increases the population of trees in the square as well," said Neil Wilkinson, the Temple Square director of tourism and marketing.
If lights aren't your thing, the church also puts on regular Christmas Devotionals and choir performances.
Continuing with different light displays, there are myriad other options. The light display at Utah's Hogle Zoo, ZooLights!, has been running for 12 years and is still going strong.
"We have over 200 lit animal and Christmas-themed displays located around the zoo grounds," said Hannah Stanton, Utah's Hogle Zoo special events supervisor.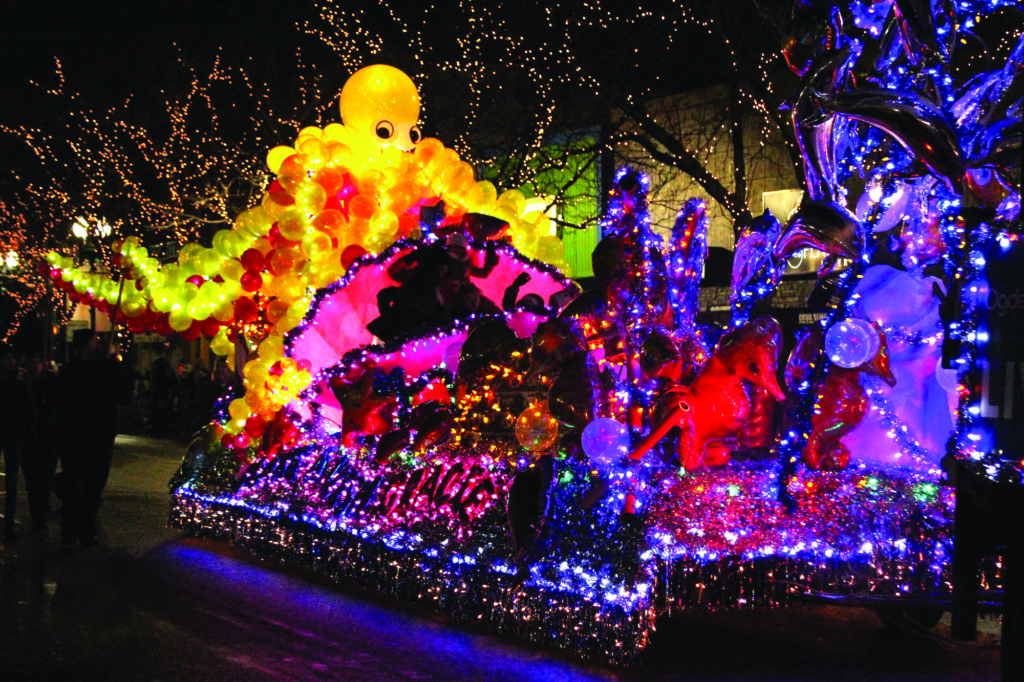 The zoo recently added 10 life-sized, animal-shaped lanterns to the event.
"It takes a village to get this large of lighting event up and running," Stanton said. "We really want guests to feel the holiday spirit, so anywhere we can hang lights, we will."
Lights on Wakefield, however, is a much less well-known light display. Located at 6388 South, 5885 West in Salt Lake, homeowner Robbie Gowers decorates his home with more than 50,000 lights for charity. He asks for donations that all go toward local nonprofits.
As for the city of Layton, it is best known for the expansive light display put on every year at the park adjacent to Layton High School. The light display is drive- or walk-through and is completely free.
For true fans of holiday lights, the Park City Electric Parade allows anyone to sign up for the parade and has participants decorate their cars and bikes. The event takes place on Main Street on Nov. 24 this year and sign-ups are still open. There is no cost, but participants must pre-register.
In 2008, the city of Draper decided to decorate an old willow tree in the city park. That small event kicked off the Tree of Life lighting event, which now includes 65,000 holiday lights on trees and the park bridge. Anyone can come and help put the lights up and get a chance to meet Santa Claus on Nov. 26 this year.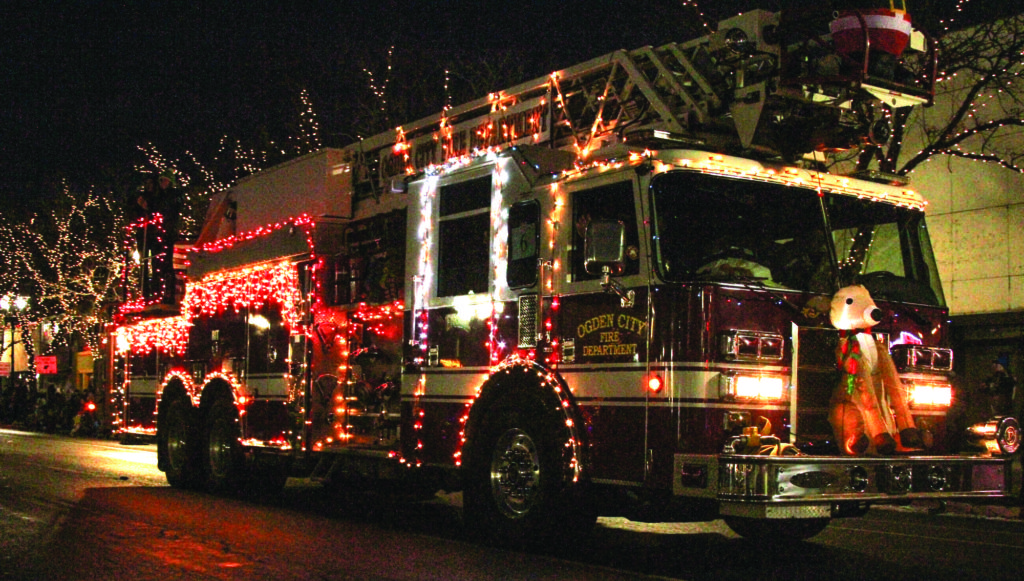 "It really is spectacular. There are a lot of people there and the Draper Temple is nicely framed in the background," said Natalie Ockey, who has attended the event in previous years.
If 65,000 lights isn't your speed, 1.5 million might be. Christmas in Color, in South Jordan, is a drive-through light show with a one-of-a-kind number of lights dancing along to music. Stay in your car with hot chocolate and be dazzled by the sheer number of lights, if nothing else.
Even more families put on their own light displays: Frosty's Winter Wonderland in Salt Lake City, Christmas Street in Sugarhouse and its look-alike in Taylorsville.
A little further south in Utah county, there are plenty of Christmas festivities to attend. An annual Winter Lights Parade is held in Spanish Fork on the Friday after Thanksgiving and allows families to jump right into Christmas cheer.
In Alpine, a living nativity is held every year. Tickets are required to go. It's a family-friendly event that reenacts the birth of Jesus Christ. It includes camels, wise men, shepherds and the infant Christ, all together in a stable. There is also hot chocolate to enjoy at the end.
Luminaria at Thanksgiving Point in the Ashton Gardens is another nighttime lights display, with 5,000 hanging luminaries that change to create pictures on the hillside.
A little closer to home, Ogden city hosts the Christmas Village. Dozens of small houses in Ogden Municipal Gardens are bedecked with Christmas scenes. Lights fill the trees and Santa makes a stop as well.
If the play people, the Ziegfeld Theater puts on an annual rewrite of "A Fairly Potter Christmas Carol." The show runs from Nov. 30 to Dec. 22. This comedy improv features characters from Harry Potter as well as other popular movies.
Terrace Plaza Playhouse presents the classic Scrooge: "A Christmas Carol." A local favorite for over 25 years, the timeless tale offers a heart-warming theater experience.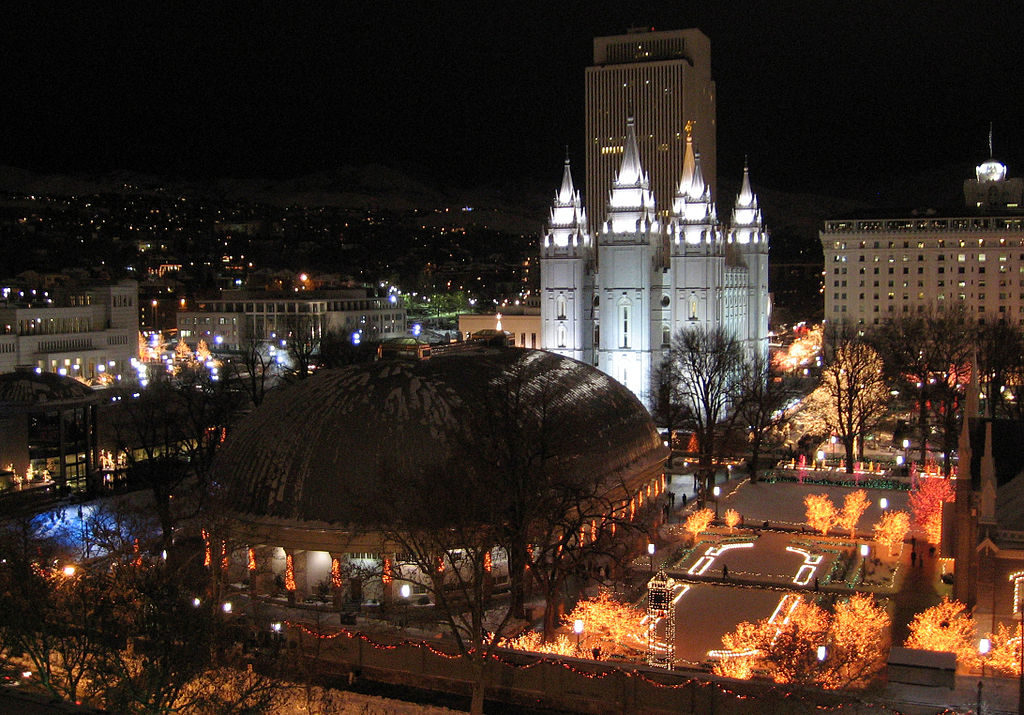 What's Christmas without Santa? At Jeremiah's Lodge and Garden in Ogden on Dec. 15, come for Breakfast with Santa. Mrs. Claus is also there to tell special stories and lead a Christmas singalong with Santa's elves. The event begins at 9:30 a.m. and ends at 11:30 a.m. since Santa has to head back to the North Pole to finish getting the presents ready for Christmas.
Two of Utah's top shopping centers put on holiday displays as well, on a smaller scale. City Creek offers a chance for kids to bring their wish lists to Santa while being close by many of the stores their gifts may be in.
Farmington Station also takes part in the hustle and bustle of the holidays: a gigantic tree, an ice skating rink and Mr. and Mrs. Claus on hand to speak to all the kids.
For those who enjoy crafting, a wreath making workshop is held in Kaysville on Nov. 30 and Dec 1, 7 and 8. The workshop comes with a 16 inch wreath, fresh greens, a holiday bell and a ribbon, along with the training to put it all together.
Finally, Morgan's Annual Hometown Christmas and Festival of Trees is held on December 1. Children can sit on Santa's lap and tell them their Christmas wishes, go on a free hay ride with the family, go on train rides, get their faces painted and write a letter to Santa. There is a local Christmas Carol sing-along to participate in and attendees can bid on trees on display in the festival to take home. All proceeds to go families in need in the community.