Murder suspect in Ogden custody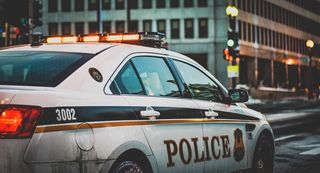 Police have 28-year-old Christian Taele in custody on suspicion of multiple homicides. The events in question happened in Ogden and Spanish Fork. Charges have been filed in the Ogden case, where Taele is currently being held. Charges have not been filed in Spanish Fork as of this writing.
In a probable cause statement filed by the Ogden Police, Taele said he was guided by a "higher power" to "purge the city." The charging documents reveal that Taele had no prior connections to the victims before the attacks.
Police responded to a 911 call reporting a male "had beaten and hung another male," according to arresting documents. Police found a 23-year-old male hanging from gym equipment at an apartment complex on Adams Avenue. The identity of the victim has not been made public.
On July 8, the Spanish Fork Police Department announced that a body had been found near a dumpster, in a press release. "The cause of death is currently unknown, however, circumstances are suspicious and is being investigated as a homicide," it reads.
In a July 11 press release, the Spanish Fork Police Department confirmed the suspicious death as being a homicide.
"Ogden Police contacted Spanish Fork Police Detectives and advised that, during an interview with Christian Taele, he mentioned being involved in the death of a man in Spanish Fork a day earlier," the press release stated.
The press release also identifies the victim as 49-year-old Ryan Hooley, who was homeless at the time of the attack. The cause of death has not yet been released to the public.
In a letter sent to a Utah 2nd District Court, Taele's sister, Chelsea, doesn't plead her brother's innocence.
"We don't understand how Christian ended up here," Chelsea Taele said. "Based on things we've been reading in the initial reports, what he has done and the things he has said don't sound like the brother I grew up with."
She doesn't want sympathy for her brother; instead, she wants him to get the mental health care he needs.
"This has caused me to take a deep dive into mental health, and I'm very concerned about Christian's," she said.
Regardless of the coming charges and sentences, Taele hopes her brother will receive care for "whatever caused him to change so quickly and dramatically."
Christian Taele has had violent encounters in the past. According to the Utah County Sheriff's corrections division archives, Taele has been arrested for assault on a peace officer or military service member in uniform, disarming a police officer's energy device and resisting arrest.
Before the attacks, Taele worked as a marketing representative for Vivint in Provo, according to his LinkedIn profile.
Leave a Comment