April 9 marked the return of the annual International Banquet hosted by Weber State University's International Student and Scholar Center. People of all cultures and nationalities cheered and applauded the performers all evening, enjoying foods such as bean and cheese pupusas and ropa vieja and participating in a silent auction.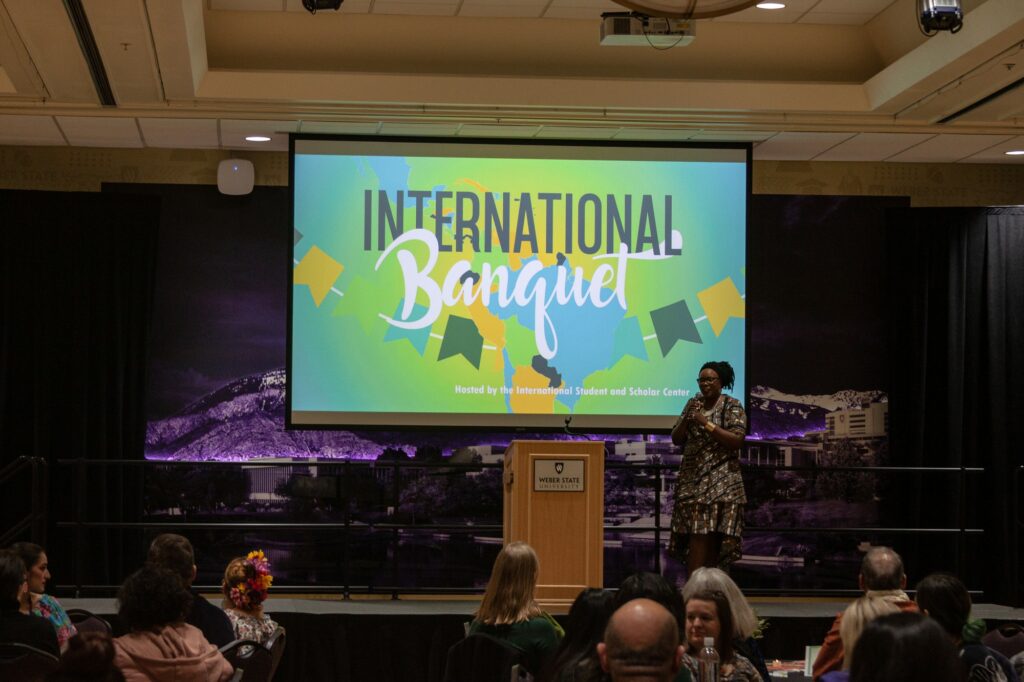 This was the first event since 2020 due to the COVID-19 outbreak. This year was also the first to center on one region/continent, focusing on Latin America instead of the previous years' celebrations of all cultures.
Mary Machira, director of the ISSC, opened the event by announcing the beginning of the silent auction and dinner. Foods served followed the Latin American theme with roasted Peruvian potatoes, arroz con pollo and other dishes.
The entire event saw performances, stories and trivia from various international students. Students Julia Shen and Cindy Lu wowed the audience with piano pieces by Johannes Brahms and Sergei Prokofiev. Charles Oppong recited his poetry. But the most prevalent event of the night was Ballet Folklórico, as they performed dances from various Latin cultures throughout the event.
Students like Gina O'Brien and Daulet Yelemessov spoke on their experiences as international students in addition to the festivities.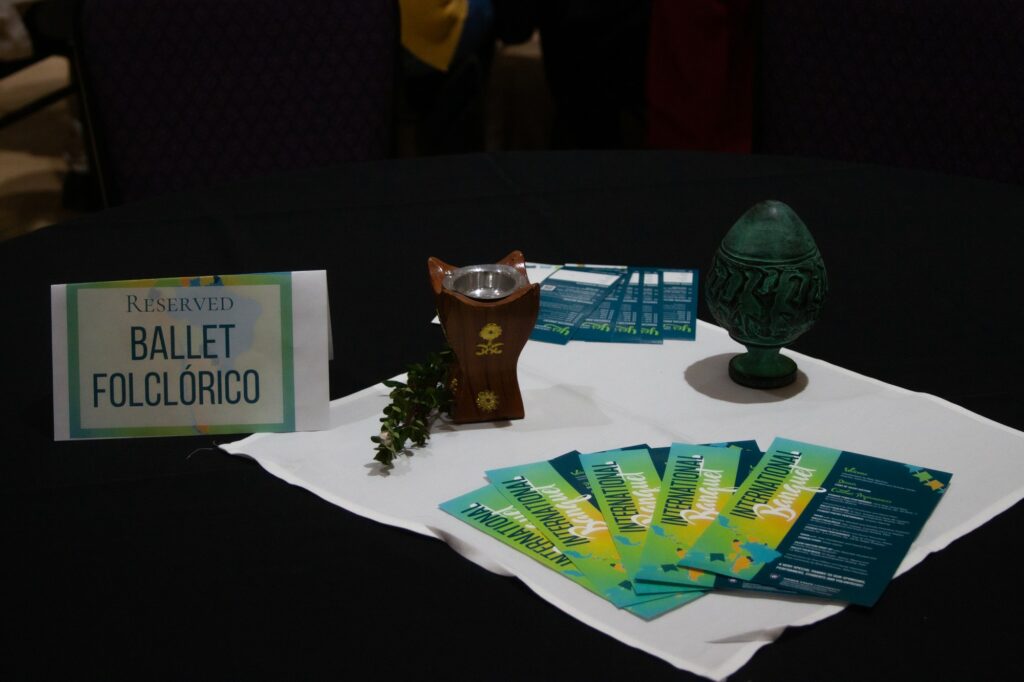 O'Brien, being from Australia, talked about her lesson of seizing opportunities. She was asked to join Weber State's women's basketball team while still living in Australia and was fearful of her lack of knowledge about Utah's culture. Ultimately, it was advice from her father that inspired her to accept the offer.
"Gina, always say yes to opportunities," O'Brien said, quoting her father.
Cesar Castro also spoke on his experiences moving to the United States from Chile at a young age. He described an event in grade school where he was asked to speak in front of his classmates despite his inexperience with the English language. Taking his turn to tell a story after all his classmates went, Castro sat back down, thinking he had just told the dumbest story ever, only to look up and see all of his classmates gave him thumbs up.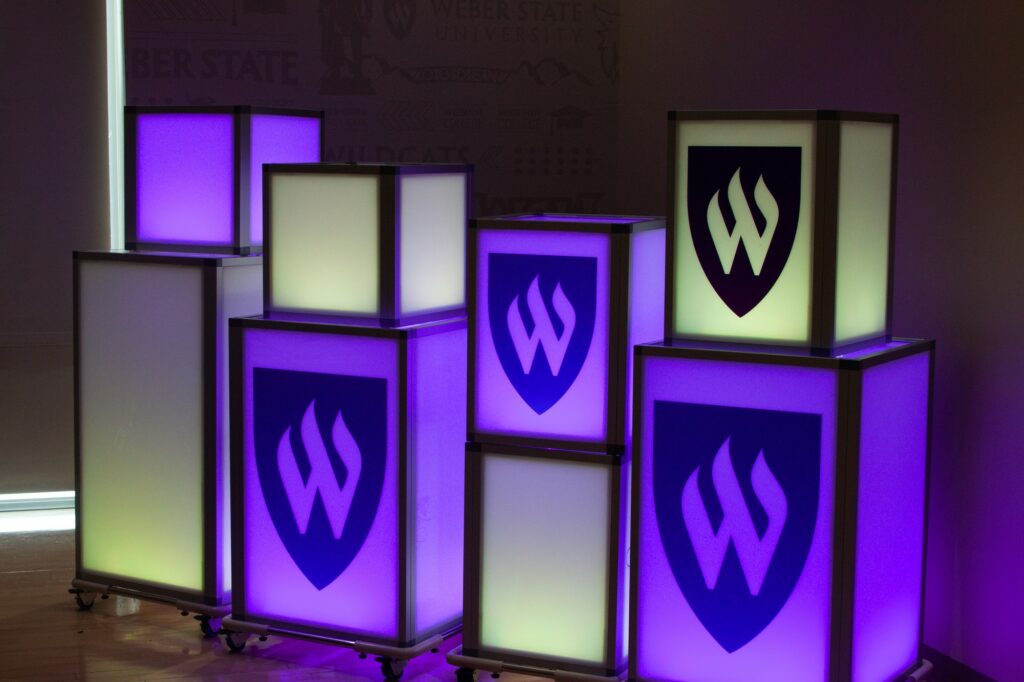 "That day, I was lifted by those thumbs up," Castro said. "All those little small actions, all those small little gestures, will potentially have an impact."
Machira explained how the joy of bringing people together and appreciating one another's cultures could bring the world closer and find more in common with each other.
Machira also expressed how important this particular event is to her and international students. Being one of the few events hosted by the ISSC each year, the International Banquets are the primary form of fundraising for international students and scholarships.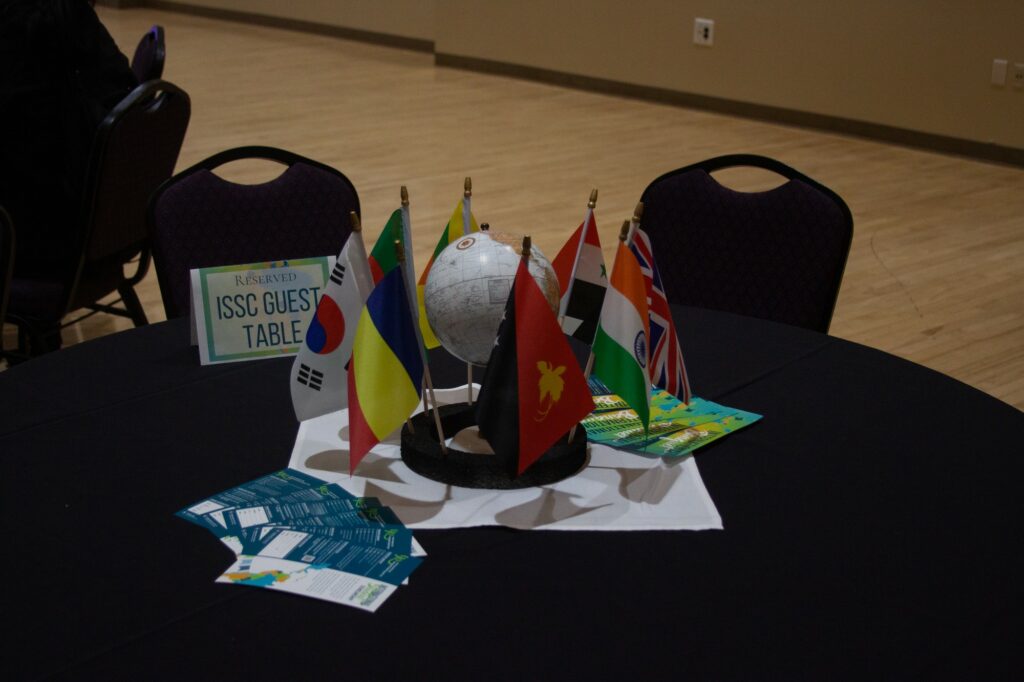 Joan Christensen, an international student from Liberia, shared Machira's sentiments on the importance of bringing people together and the funds gathered by the International Banquet.
Like most international students, Christensen explained that she could not receive any federal aid such as FASFA or loans due to her status as a non-citizen of the United States. This event is one of the few opportunities the ISSC has to gain funds and support their international students due to their unique financial circumstances.
Machira returned at the end of the event to have everyone join in on a dance that went viral online at the start of the COVID-19 outbreak to celebrate everyone coming together and enjoying each other's company once again.
"We're going to celebrate our reconnection by dancing. I don't dance, but I am going to do this for you, to thank you for coming," Machira said.