Sex offender caught on campus
A Weber State University student, Anthony Ray Sunford, has been charged with allegedly entering women's bathrooms at WSU with his cellphone in hand. He is a registered sex offender.
Sunford was charged with four counts of voyeurism on Dec. 31, 2018, on accounts of voyeurism. According to the search warrant and the Utah Sex Offender Registry, Sunford was convicted of attempted rape on April 15, 2005, while he was serving in the military. Five years later, Sunford entered RAA enterprises on Nov. 29, 2010, and attempted to rape the employee working. He was also charged with burglary and failing to register as a sex offender in Yuba City, California.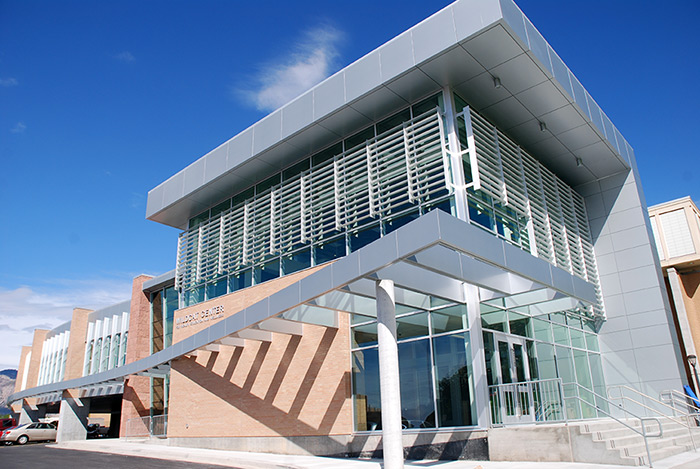 During this incident, Sunford has been accused of entering the women's bathroom in the Wildcat Center for Health Education and Wellness on Dec. 13.
The surveillance footage from Dec. 13, 2018, shows that Sunford entered the women's bathroom for over 2 minutes.
The affidavit states that security footage caught Sunford entering the building. He then informed the front desk worker that he wanted to use the bathroom because they were cleaner, then went to the second-floor bathrooms where he seemed to wait as individuals passed by and looked back and forth before entering the women's bathroom. He entered the bathroom at 7:41 p.m. and left at approximately 7:43 p.m.
On Dec. 18, 2018, Sunford again entered the bathroom, this time for 17 minutes. According to the affidavit, Sunford entered the gym and again walked to the same women's bathroom, with his phone out. He entered at about 9:40 a.m. and exited at about 9:57 a.m. A woman followed him out and seemed concerned.
WSU police began investigating and obtained Sunford's name by checking records of who had checked into the gym. The counts he was charged with only took place at the Health Center at WSU.
On the Dec. 22, 2018, Sunford was called in for questioning and he was searched and his cell phone was located. According to the search warrant, it was confirmed that the phone was his, the warrant was presented and the phone was confiscated. The phone was put into airplane mode and placed in a Faraday bag. There will be a second search warrant to access the data on the phone.
The warrant and filing did not become public record until Jan. 10 and therefore was unreported. Sunford was charged with four counts of voyeurism.
Allison Barlow Hess confirmed to KSL that Sunford was a part-time student at the university who had enrolled in the fall. Since he was no longer on parole, he had no restrictions about where he could go on campus or whom he could associate with.
Hess confirmed to Deseret News that Sunford has been banned from campus.