Winter rolls around with its abundance of celebrations, but some people —particularly students — shy away from festivities and increasingly isolate themselves when the temperatures drop and days get shorter. Some of these people are living with seasonal affective disorder.
SAD is a type of depression that is related to seasonal changes, typically beginning during late fall and early winter and ending during the spring or summer, according to the National Institute of Mental Health.
SAD can occur during the summer but is more common during winter.
Melatonin, a sleep related hormone, can also be affected during the fall and winter months as the production of the hormone is increased during the dark. Melatonin can affect sleeping patterns, mood and a person's biological clock, resulting in a break in sleep and wake rhythms.
Utah claims among the highest depression rates across the United States. According to the Public Health Indicator Based Information System, Utah's public health resource, Utahns have self-reported lifetime depression at about 23 percent, compared to 19 percent nationally.
Downtown Ogden has a rate of 27 percent doctor-diagnosed depression, according to the Public Health Indicator.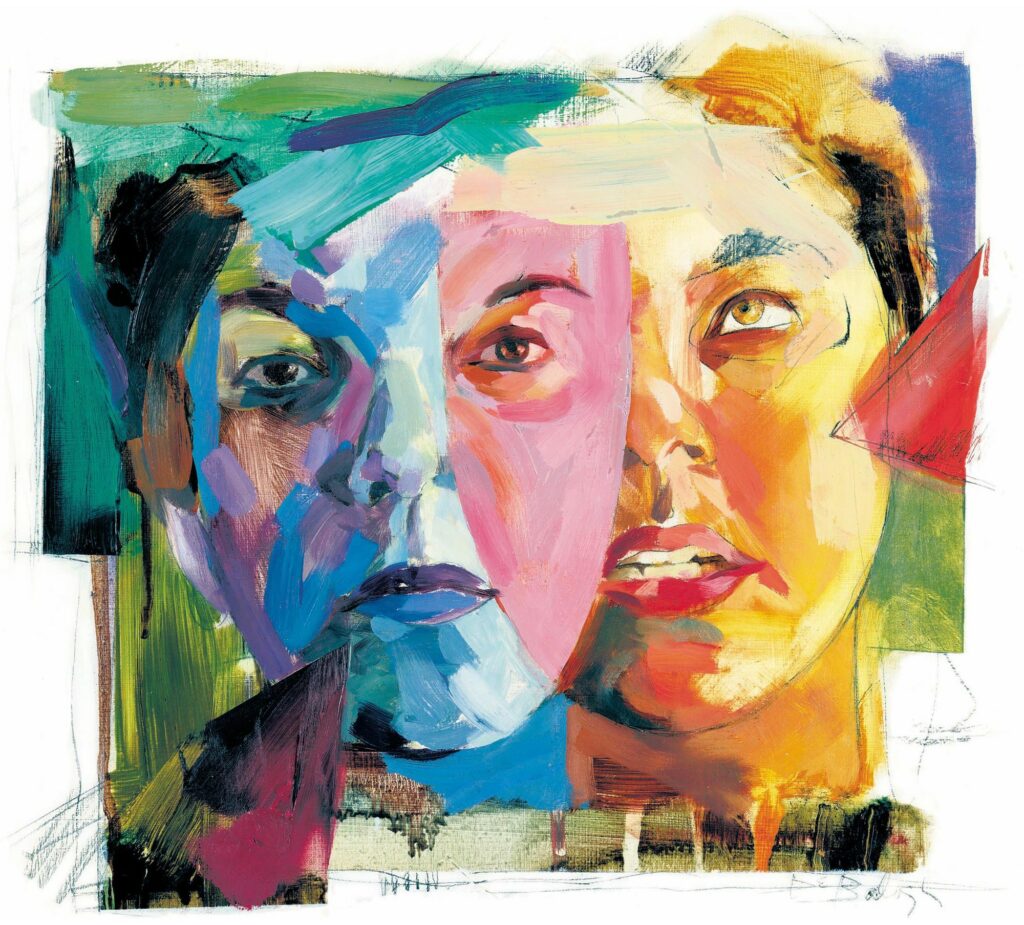 There are no concrete statistics for SAD on a national or state level.
While mental health is coming out of the shadows and being discussed about on wider platforms because of celebrities and activists, SAD is unique in its timing and consistency and can be shrugged off as someone not being in the holiday spirit. Because of this, people do not seek medical help to diagnose or treat SAD at the same rates of other mental disorders.
Dianna Abel, executive director of counseling, health and wellness, said depression and SAD are not incredibly different. However, she said that a key difference is SAD is cyclical and people experiencing SAD crave carbohydrates.
Symptoms include loss of interest in activities once enjoyed, low energy, sleeping problems, difficulty concentrating and change in appetite or weight, according to Mayo Clinic.
Symptoms can start out mild and progressively get more severe as the season goes on.
College students are susceptible to SAD because of their lifestyle.
Students typically do not have regular sleep schedules. Balancing school, work, social lives, athletics, family, volunteering, extracurricular activities and homework leaves students to manage tight schedules.
"(SAD) tends to show up at times that are high stress for students. So if we're looking at November and December, which tend to be stressful times academically, they can also be stressful times for a lot of people because of holidays," Abel said.
The months of November and December are filled with final projects, papers and exams that equate the bulk of a student's grade. Sometimes a final paper takes precedent over eight hours of sleep.
January brings the pressure to settle into new classes and create a rapport with new teachers and classmates. This is when students are looking at their finances after the holiday season, another possible stress trigger.
These high volumes of work can create stress, a symptom of multiple mental disorders. SAD can be linked to other forms of mental illnesses and a person can be susceptible to SAD at a higher rate if there is a history of mental illness in the family.
The imbalance between traveling from home to university during holiday breaks is an added stress and downer to students.
Activities that college students frequent during warmer months — hiking, attending music festivals, strolling around the neighborhood and camping — are more difficult be done during the winter months.
The simple act of opening a dorm or apartment window can be a mood changer during the winter because of the lack of sunlight and warmth. This can cause students to feel sluggish and want to stay inside.
Advertised as the "greatest snow on earth" on Utah license plates, snow-filled winters are typically seen as a joyful time of the year. However, shorter days, lack of sunlight, holidays and other winter occurrences can affect individuals negatively.
WSU freshman Teokjari Gonzalez had experiences of mental health decreases during the winter when she first moved to Utah.
Gonzalez said she was not productive during her first winter in Utah and because of it she began to see no purpose in her life.
Cultural factors led her to remain silent on her worsening mental health. According to CNN, Latinos and whites in the U.S. have equivalent rates of mental health issues. However, whites are more likely to receive mental health treatment.
"I tried to talk to my mom, but she said I should just go to church. Besides her I didn't really talk to anyone or seek help. I just thought I was weird and needed to get over it," Gonzalez said.
According to the University of Utah, Utahns have a greater chance of developing SAD because of the geographical latitude. The inversion in Utah pushes the issue further.
Abel said she wants students to know they are welcome to come to the counseling center, but wants to make a distinction between normal feelings of sadness and serious mental health disorders.
"I always want to promote that if you're going through a stressful time, it's reasonable to be sad and that's okay if it lasts for a short period of time. When we start getting worried is when those feelings last too long and they start interfering with your ability to do general life functions," Abel said.
The WSU Counseling and Psychological Services Center offers counseling groups that include up to 10 participants and two therapists. There are various groups including support, ADHD, stress and women supporting women.
The WSU Counseling Center advises students who experience SAD to maximize their exposure to sunlight. On their website is a list of activities to do, including utilizing a light therapy box, a common form of treatment advised by multiple mental health agencies.
A light therapy box emits artificial light. Studies suggest the treatment is helpful because it is a form of replacement for the sun. A light therapy box, studies suggest, can help maintain individual's biological patterns during the winter months.
Consulting a doctor is recommended to ensure safety, proper brightness, correct lighting and convenient use.
Feeling down is a normal part of life. However, SAD is not simply the "winter blues"; it's a serious disorder that could worsen if left alone.
If you or someone you know is dealing with SAD or any other form of mental health disorder, contact a medical professional or the National Suicide Prevention Lifeline 1-800-273-8255.