Fall sports have been put on hold
Hopes were high after the Weber State Wildcats football team finished their season, despite a loss against the James Madison Dukes, having advanced further into the postseason than any other team in the school's history. Now, people are wondering if there will be teams to watch.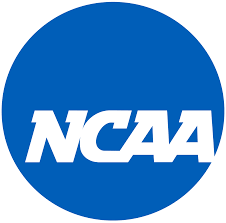 The Big Sky and other conferences around the country made a decision that many football fans had been hoping would never come: football was being postponed until further notice.
COVID-19 has been a thorn in the NCAA's side since March when the NCAA Men and Women's basketball tournaments were canceled. Now, many schools are losing their fall sports until at least spring.
"Our student-athletes always have been and will continue to be our top priority. We are disappointed that we are not able to move forward and provide the opportunity to compete this fall. However, we understand and are acutely aware of the current circumstances," Weber State University Athletic Director Tim Crompton said. "In addition, we are very fortunate to have outstanding leadership from our president and his administration."
The last time a Weber State team played a game was in the Big Sky tournament. Big Sky teams will be the only teams that WSU will compete against this year during the regular season. The FCS is looking for a way to hold playoffs in the springtime, which will give the football team a shot at reaching a national championship.
Last season, the 'Cats reached the semifinals before JMU ended their season, and they were only one win away from reaching the National Championship game. While they have not made a splash on the national stage, the Wildcats have been a strong team, questing for their fourth straight Big Sky championship.
In the past three seasons, the Wildcats dominated, winning 32 games while only losing 10. Accounting for only for conference opponents, the Wildcats have gone 21-3.
The Wildcats football team was set to kick things off on Sept. 5 against the Wyoming Cowboys, but the game has been postponed. While uncertainty about the upcoming months fills the air, fans are left sitting, waiting and wondering if better times are ahead.