'Cats compete in home track event
Runners, jumpers and sprinters took center stage at the Stromberg Arena as Weber State University hosted their final track and field event of the 2018-19 season on Jan. 25 and 26.
The Wildcats combined to win seven events during the weekend. Sophomore Abby Lawrence set a Stromberg Arena record with a converted time of 17:19:02 in the 5,000 meter run.
Lawrence beat her previous personal record by 40 seconds and finished over a minute ahead of her closest competitor.
In the 400 meter dash, sophomore Kate Sorensen finished with a time of 56.75 taking first place. She also participated in the 4×400 relay, for which she also took home the first-place trophy with a time of 3:57:01.
Senior Deidre Wilson finished second in the shot put with a personal record of 43-07.00. Redshirt senior Terrell Womack also placed as the runner-up in the weight throw.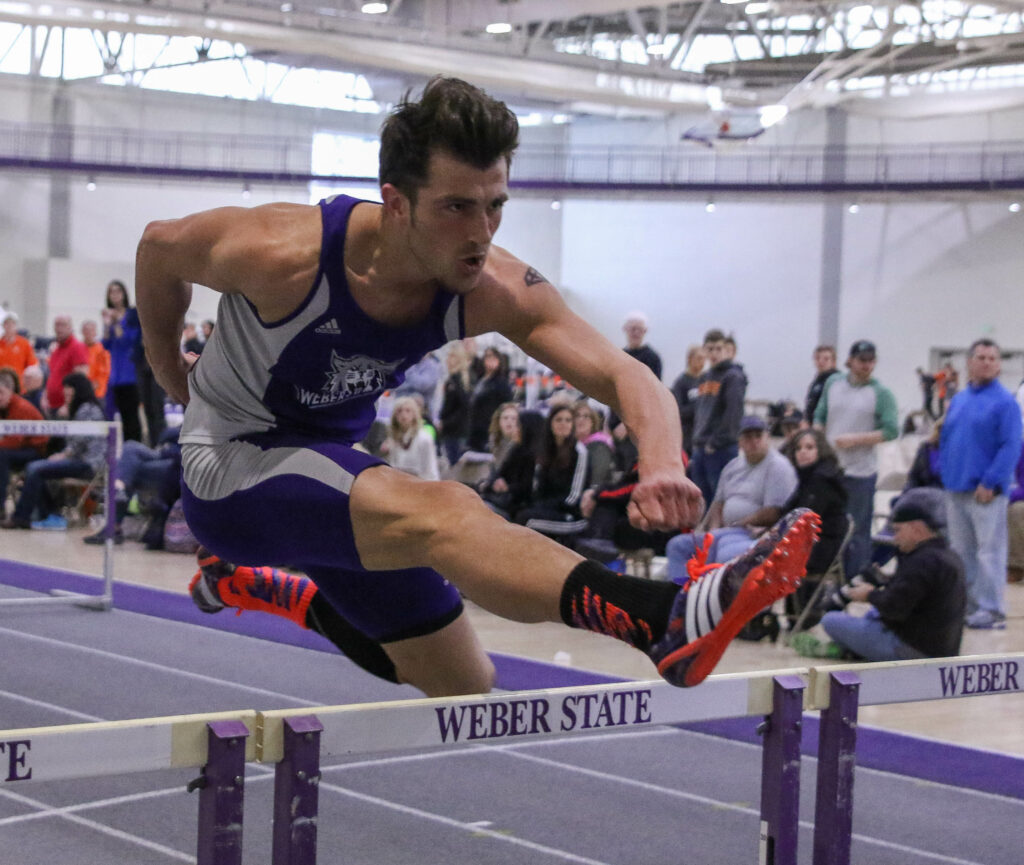 In the 800 meter run, WSU accomplished a clean sweep with Wildcats finishing with the top three times. Junior Isabella Williams took first place with a time of 2:21:69, followed by freshman Bailey Roe and senior Lexi Elinkowski at 2:22.58 and 2:23:96, respectively.
A trio of 'Cats also emerged victorious to top the mile run. Freshman Michelle Pratt led the pack with 5:07:78. Redshirt junior MarLee Mitchell and senior Summer Harper ended up second and third with times of 5:10:38 and 5:13:20, respectively.
Women's head coach Paul Pilkington was pleased with the growth of his squad.
"I am very happy with the progress this team is making," Pilkington said in a post-meet press release. "When we travel to Montana State, it gives us a chance to get familiar with the track and throwing facilities for conference. We continue to get better every week."
The men's relay team won their event with a time of 3:20.35, making it a clean sweep combined between the two squads.
Freshman Muamer Mujic won the 200 meter run, finishing at 22.43 before taking second place in the 55-meter dash.
To round out the accomplishments, senior Keaton Pace and junior Brendan Shelley tied with a mark of 15-00.00 to take second and third in the pole vault.
"Our team did a great job performing and working together to put on the meet," men's coach Corbin Talley said in the press release. "Next weekend will give us a mental break before conference. Overall I am happy with the progress this team has been making."
WSU's next meet will be at the Montana State invitational in Bozeman on Feb. 8 and 9.