The International Student and Scholar Center continues to defend their actions in placing student accounts on hold. Currently, international students provide financial documentation to show they can afford $26,480 annually to study as an undergraduate at Weber State University.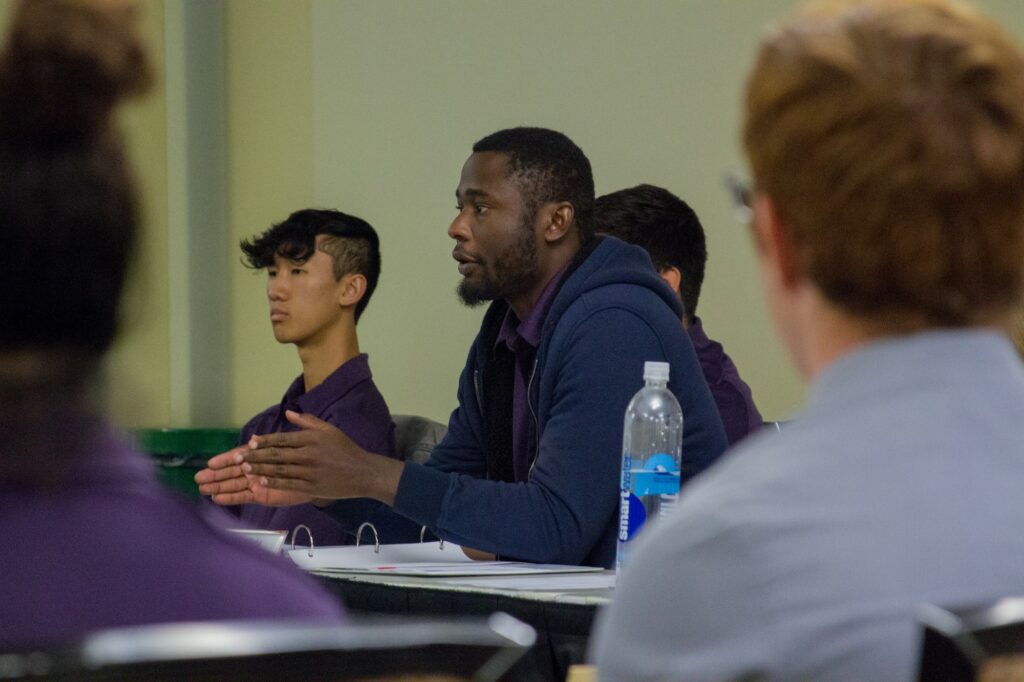 This amount is inclusive of medical insurance; however, international students say they were never told they would have to pay so far in advance. This semester, holds were placed on international students' accounts if they hadn't purchased medical insurance for Spring 2019 by Nov. 2 this year.
"I wouldn't say we are forcing them," Director of the ISSC Mary Machira said.
International students have requested complete anonymity, and they will not be mentioned by name in this article.
Vice President of Student Affairs Brett Perozzi maintains he is not hearing a cogent argument from students as to why paying for medical insurance immediately versus in a few weeks is such a hardship that it can't be done.

"They got the problem wrong," an international student said.
The problem is requiring international students to come up with $480 on such short notice.
Perozzi believes students would have the same amount of money available that they would have in 5 weeks.
"Maybe the 5 weeks makes a difference for some," Perozzi said.
Several students who did not have immediate access to pay for Spring 2019 enrollment had holds placed on their accounts Nov. 2, three days before the start of Spring registration.
"I can't pick money off of a tree," one international student said.
One international student had paid the Fall 2018 medical insurance with WSU's contracted company, GeoBlue, before he left his home in Ecuador. His account has been placed on hold since the beginning of November. He has also had difficulty in dealing with the ISSC staff.
"They are insincere, unprofessional and rude," he said.
The first set of emails reminding students to purchase insurance were sent out by ISSC staff on Aug. 31. The emails did not state any specific semester; therefore, students who had already purchased medical coverage for Fall 2018 disregarded the emails urging them to purchase insurance.
According to Perozzi, there are valid reasons for placing holds: the more students that sign up during an enrollment period, the lower the rate of cost. It also provides ISSC staff with leverage to ensure students are insured.
Four international students openly expressed their issues with the ISSC in the Nov. 12 Weber State University Student Association Senate meeting.
In a presentation to the senate, an international student quoted ISSC Administrative Assistant Tiana Witkamp as saying, "well, in your financial settlement you said that you can cover $26,480 a year, so if you want to register for classes you can either wait until 2019 or you can stop complaining and pay for the insurance, dude."
Witkamp was not available for comment.
An international senior who had paid for medical coverage and was set to graduate in Dec. 2018 had a hold put on his account for failing to purchase medical insurance for Spring 2019. The hold has since been lifted after the student confronted ISSC staff over the error.
This international student engaged in a verbal confrontation with Witkamp when he felt she was implementing her own policy. Machira overheard the conflict and resolved the situation.
Machira said she does not recall the incident and did not want to comment on a situation like that.
One international junior expressed his love for WSU and everything about it, with the exception of the ISSC, and he is not alone. Several international students do not feel safe or welcome in the very place they are supposed to receive support and assistance.
Perozzi is saddened to hear students feel this way and has begun to investigate confrontations that have taken place between ISSC staff and students.
These instances had apparently gone unreported as Perozzi was unaware of any issues.
Perozzi is troubled by international students requesting anonymity for fear of retribution from the ISSC or WSU as a whole.
"It's unacceptable that they feel this way," he said.
According to international transfers from Snow College, there were never any problems. Students who had attended Snow paid $430 per semester for their medical insurance, which was included in their tuition and fees
International students spoke of the care and concern they received from staff while attending Snow.
"You have to be human sometimes," a senior international student said , "and they did that."
International students are aware that having medical insurance is a good thing. They proposed a solution: include medical insurance in the tuition and fees for the semester.
Doing so would not only aid ISSC staff to keep track of students with or without medical insurance, but it would also prevent international student accounts from being placed on hold in the future.