Snowbasin opens earlier than ever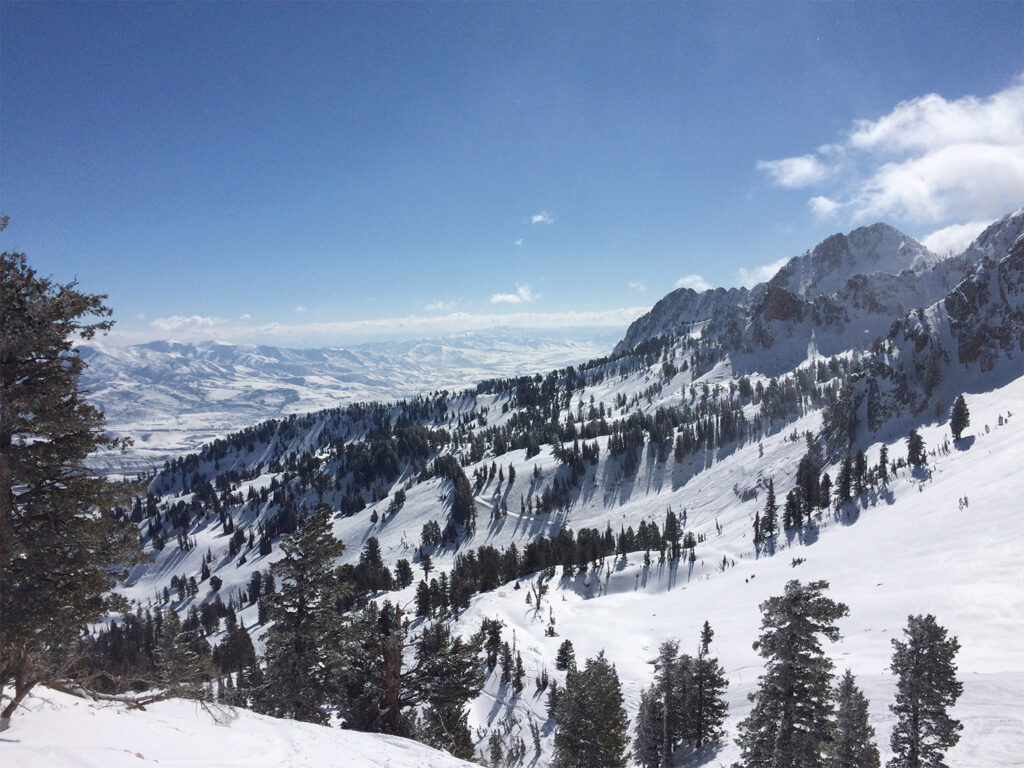 Snowbasin Ski Resort opened its slopes to skiiers and snowboarders earlier than any year in the resort's history on Nov. 20.
While it doesn't seem like a lot, the historic early opening gave enthusiasts an extra day on the mountain, and for some, that makes all the difference.
"It's super good to be back on the snow," said Chase Moffett, a seasoned skier with 18 years' experience. "Last year definitely wasn't the best season, so starting off with more snow than last year was great. I didn't have class or work, so everything played out in my favor."
Basin employees were ready, and instructors were eager to show newcomers the ropes.
"I'm excited to see new people up on the slopes who haven't been before," said Dakota Crismon, a ski instructor and long-time patron of the resort. "As a skier, I know how exciting it is to get into the sport for the first time."
Not all of the lifts were up and running, due to a lack of snow on the mountain, but that didn't stop mountain lovers from coming up and enjoying the trails Snowbasin did have open.
"The snow was man-made, but it was a lot of fun, " Moffett said. "I was expecting it to be completely iced out and slippery, but there were some softer spots on the trails, so the snow was fairly okay, especially for the snow being man-made throughout the whole day."
Skiing and snowboarding can be challenging sports to learn. Newcomers are encouraged to take lessons from a friend or instructor.
"If it is going to be your first-time skiing or snowboarding, I would recommend waiting a little bit until some more snow falls," Moffett said. "Learning on man-made snow could be more difficult to learn on than natural snow. If you don't ski, then ski. And if you already ski, then ski harder."
With Snowbasin Resort officially open to beginners and experts. Recent weather reports have shown that more snow should be falling soon, allowing for some authentic experiences.