Una oportunidad que ayuda a las familias durante vacaciones de primavera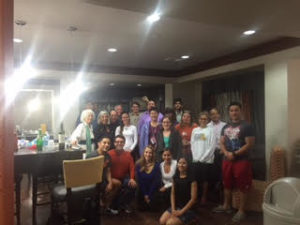 Las próximas vacaciones de primavera profesor Timothy Conrad, profesor asistente en el departamento de Inglés de Weber State, pide a voluntarios para ayudar con los esfuerzos hacia la reagrupación familiar.
Conrad y su esposa, Kerry B. Conrad, profesora de Inglés y ESL, pasaron un tiempo en Dilley, Texas el año pasado ayudando a los refugiados que han huido de los países de Sur y Centro América. En Dilley hay un centro de detención que alberga las madres y los niños que esperan por noticias que puedan reunirse con familiares en los Estados Unidos.
Los Conrad tienen una historia de ayudar a aquellos que han cruzado la frontera hacia los Estados Unidos. El equipo de marido y mujer pasó un tiempo en el sur de Arizona como maestros donde se involucraron con grupos que ayudaban a los refugiados que entraban a los EE.UU.
Kerry Conrad tiene 40 años enseñando e interactuando con los estudiantes internacionales. escuchaba muchas historias de familias que se separan en el proceso de huir de los países de origen; tomó la decisión fácil de ayudar a los refugiados.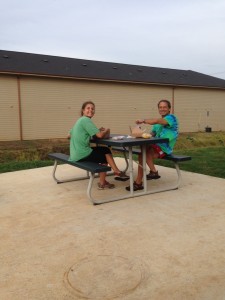 Uno de los grupos del cual los Conrad formaban parte, se llama Los Samaritanos, cerca de Tucson. El objetivo es ayudar a aquellas personas que cruzan el desierto de Sonora, que incluye agua y atención médica. Pronto otro grupo llegó a Los Samaritanos y estaban dispuestos los Conrad a prestar las manos a otra organización con el único propósito de ayudar a los inmigrantes a reunirse con la familia en los EE.UU.
Catholic Legal Immigration Network, American Immigration Council, Refugee and Immigrant Center for Education and Legal Services  y American Immigration Lawyers Association, o CARA , es una organización que se junta los esfuerzos para ayudar a las madres y los niños que han sido detenidos en centros de detención.
De acuerdo con el sitio web de CARA, Texas tiene el centro de detención más grande de los Estados Unidos. En diciembre de 2014, South Texas Family Residential Center abrió, y las mujeres y los niños son detenidos mientras esperan para ser liberados.
"Tenemos que seguir para ayudar a descubrir soluciones a largo plazo a nuestros Americanos, así como en todo el mundo, crisis de los refugiados", dijo Conrad.
Los Conrad fueron al centro de detención y ayudaron con todo lo que podían. Ayudaron a traducir para los abogados, hicieron entrevistas de admisión para las mujeres que buscaban asilo, cuidaron a los niños y también aprendieron cómo introducir los datos en el sistema informático de CARA.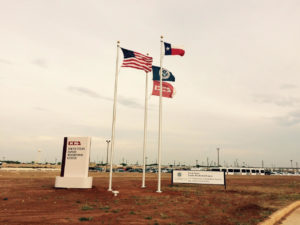 "Es una experiencia muy edificante a poder trabajar con otros para ayudar a las personas a obtener asilo", dijo la señora Conrad.
Hay una oportunidad para que los estudiantes vayan a Texas y ofrezcan ayuda durante las vacaciones de primavera o en cualquier otro momento. CARA necesita voluntarios que sean bilingües, estudiantes de derecho o buenos con las computadoras. Para más información póngase en contacto con los Conrad en [email protected]
Traducido por Paula Ninataype