Before last season, Weber State University's football team was one of the most dominant forces in the Big Sky Conference as they were crowned the champions of the conference from 2016–19.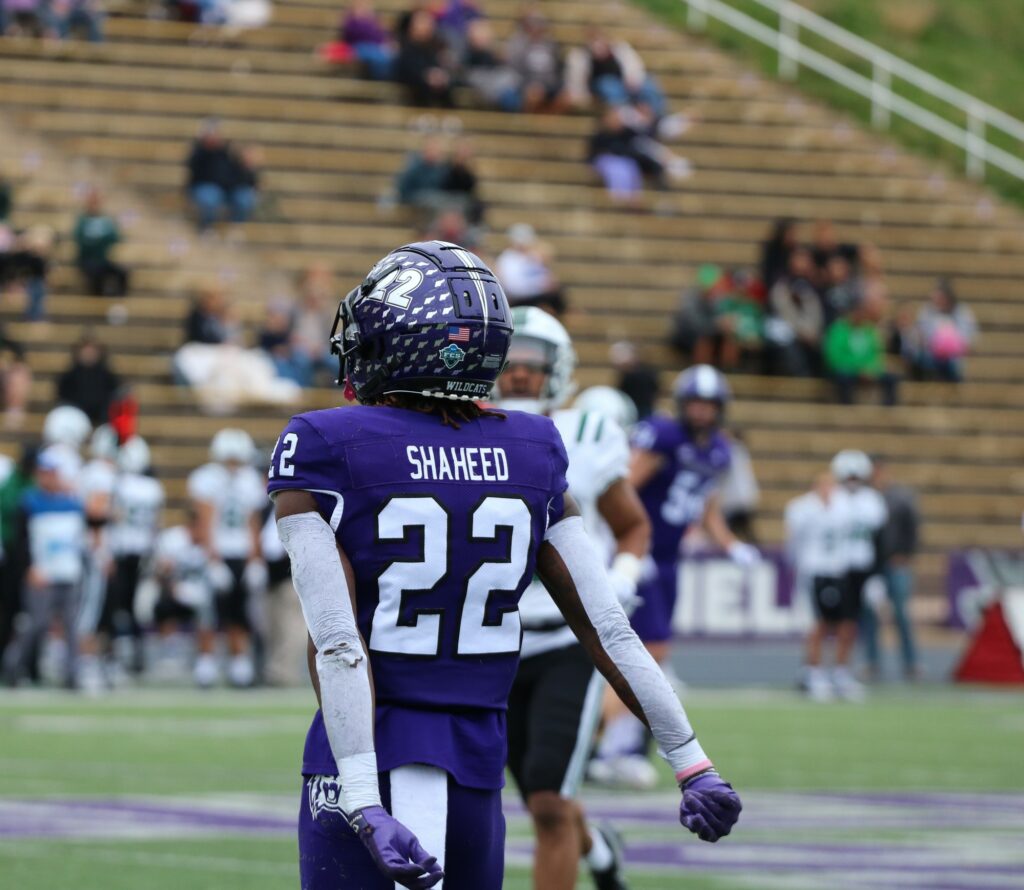 Some may count the pandemic-shortened season in 2020–21 as another milestone as they did finish first in the conference again after the 'Cats went 5–0 in the Big Sky, but others might put an asterisk towards that sample-sized campaign due to cancellations caused by COVID-19 outbreaks infecting other universities.
Regardless, WSU head coach Jay Hill and his squad have shown moments of brilliance since he took over the program in 2014 as his players have created memories and will hopefully continue to put on a show in the future.
These are my two most memorable moments of Weber State athletics, both from the football program.
Wild fourth quarter powers WSU to 35–34 upset win over then-No. 2 Eastern Washington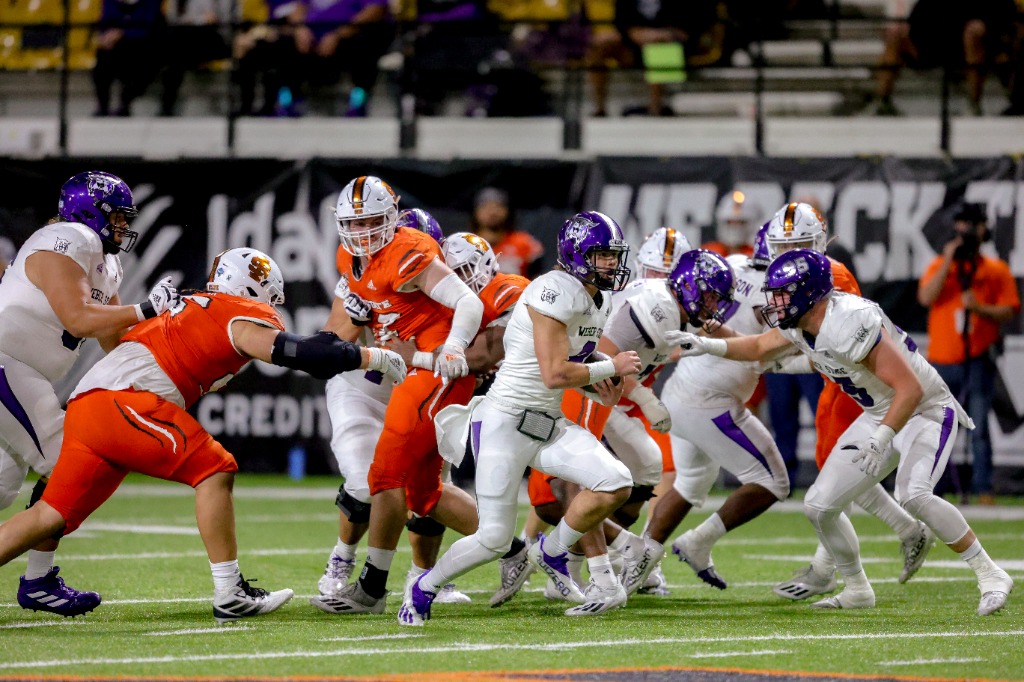 Last season was full of ups and downs for Weber State as they won one home game and went 6–5.
After starting the season 2–4, the Wildcats traveled to Cheney, Washington, and clashed with then-No. 2 ranked Eastern Washington on Oct. 26 as WSU looked for a response.
Eagles quarterback Eric Barriere opened up the score by rushing into the end zone for a touchdown at 7:49 left in the first quarter, and EWU was up 7–0.
Weber State wide receiver Rashid Shaheed caught a 44-yard pass from quarterback Bronson Barron. Running back Kris Jackson would score a 1-yard touchdown and WSU tied the game 7–7.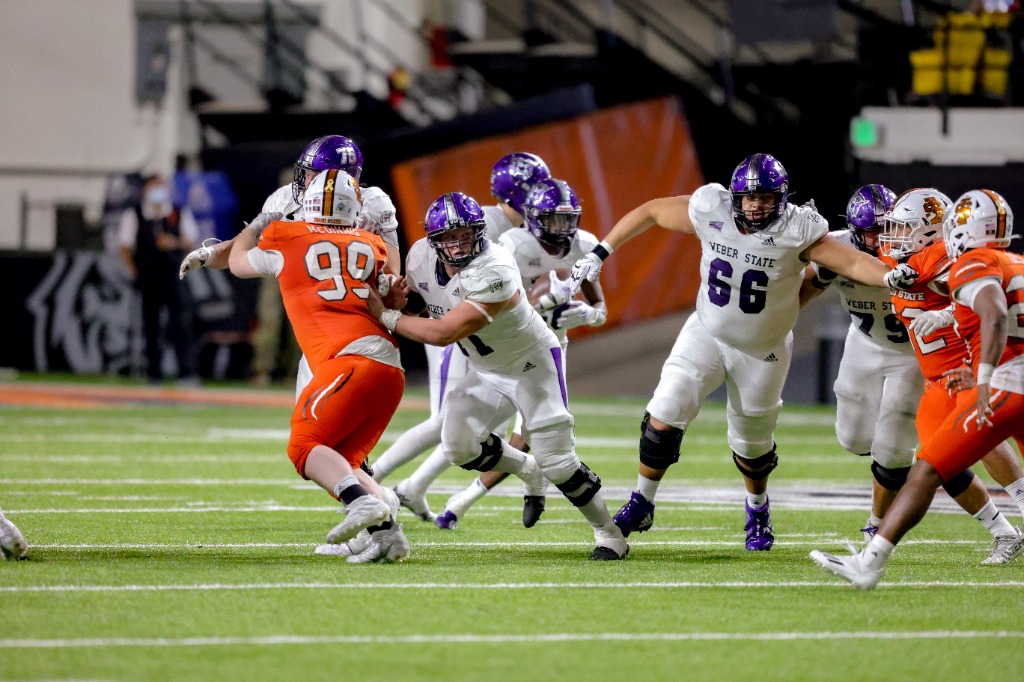 After a touchdown by Eastern Washington and a pair of field goals converted by Wildcats kicker Kyle Thompson, the Eagles went into halftime with a 14–13 lead.
Both teams would score a touchdown in the third quarter, and the score was 21–20 for EWU before chaos broke loose in the fourth quarter.
At 12:39, Jackson would score another touchdown after WSU defensive lineman Jared Schiess ended the play with a fourth down conversion as he returned the ball for 20 yards and Weber State got their first lead of the ball game as the score was 27–21.
On the ensuing play, cornerback Eddie Heckard intercepted a pass from Barriere and returned the ball for a 18-yard carry, which would end up being the biggest play of the game.
That would set up Jackson, who would find himself in the end zone again at 8:42 as he rushed for 13 yards to score a touchdown to extend the lead to 33–21 before the Wildcats completed a 2-point conversion to make it 35–21 for WSU.
Eastern Washington scored two more touchdowns to minimize the deficit to 35–34 before Eagles kicker Seth Harrison missed an attempted field goal opportunity with 2:51 in the fourth quarter.
Weber State would hang on to pull off one of the biggest upsets in the Big Sky last season as Heckard's interception and Jackson's third touchdown of the game secured the 35–34 victory.
Shaheed's seventh career return touchdown against Idaho State
Ironically, the next game after the huge win against Eastern Washington produced another memorable moment that also broke a National Collegiate Athletic Association Division 1 FCS record.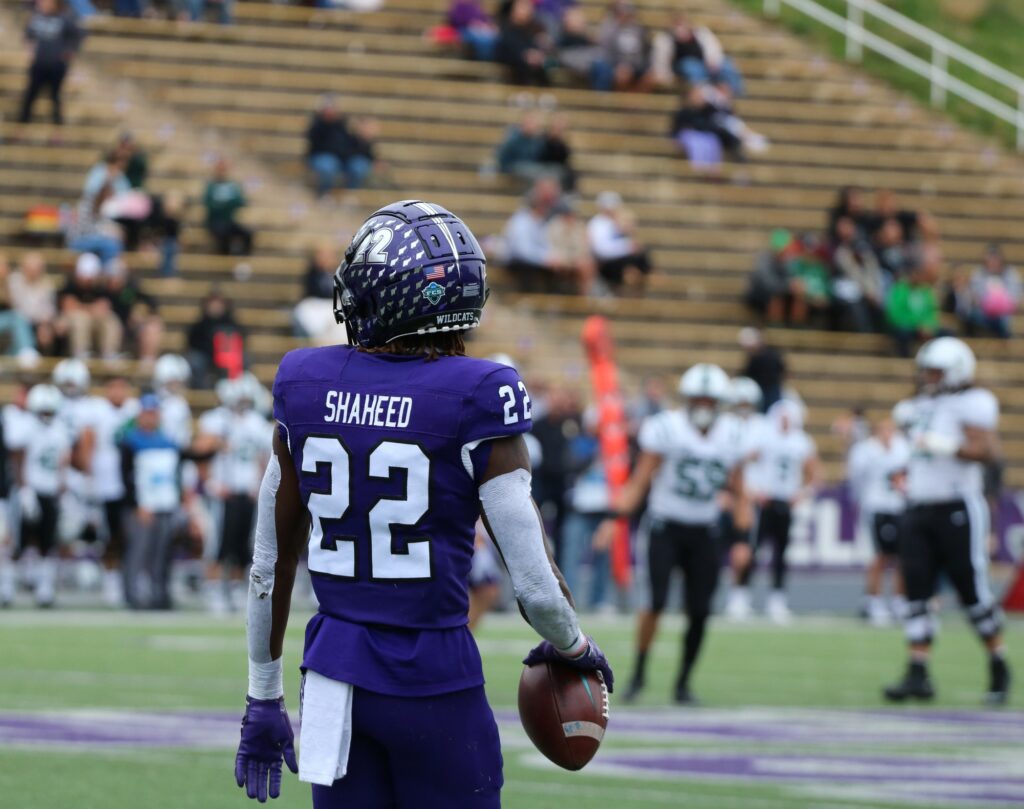 WSU faced off against Idaho State University in Pocatello, Idaho, on Oct. 30 as the Wildcats were looking to even up their record to 4–4 at the time.
Shaheed was not just a wide receiver; he was also the Wildcats' punt returner, and he had five college return touchdowns going into last season.
He managed to pull one off in the first game of the 2021 season as Shaheed caught the ball and ran down the field for his sixth in Salt Lake City against the University of Utah during a non-conference matchup on Sept. 2.
Weber State was leading 20–10 against Idaho State with 5:30 left in the third quarter before Bronson Barron threw a pass that was intercepted by Bengals cornerback Jayden Dawson.
Dawson ran for 45 yards to score a touchdown. ISU kicker David Allish followed up by kicking a field goal to execute a 1-point conversion as Idaho State lessened the Wildcats' lead to 20–17.
Allish punted the ball down the field before Shaheed turned on the jets and slipped past the Bengals defenders to score a 98-yard return touchdown.
As Shaheed ran down toward the end zone at 5:17, the San Diego, California, native threw up seven of his fingers, because he knew that was his seventh return touchdown of his college career, which shattered the record for most by a single player in FCS history.
Weber State went on to win 40–17, and Shaheed won the Big Sky Player of the Week and FCS Special Teams Player of the Week after the great play against the Bengals.