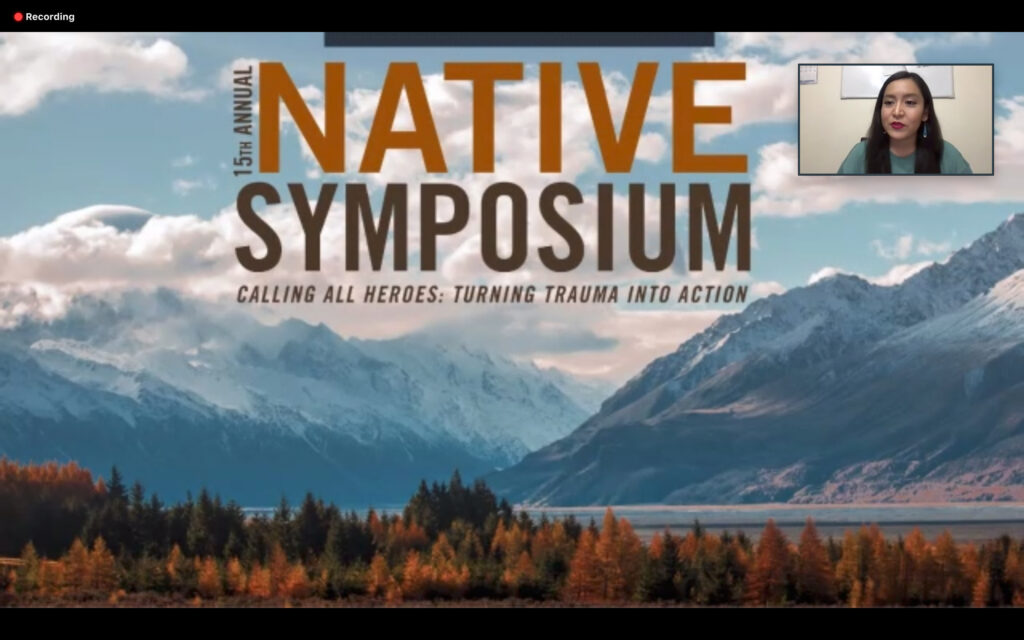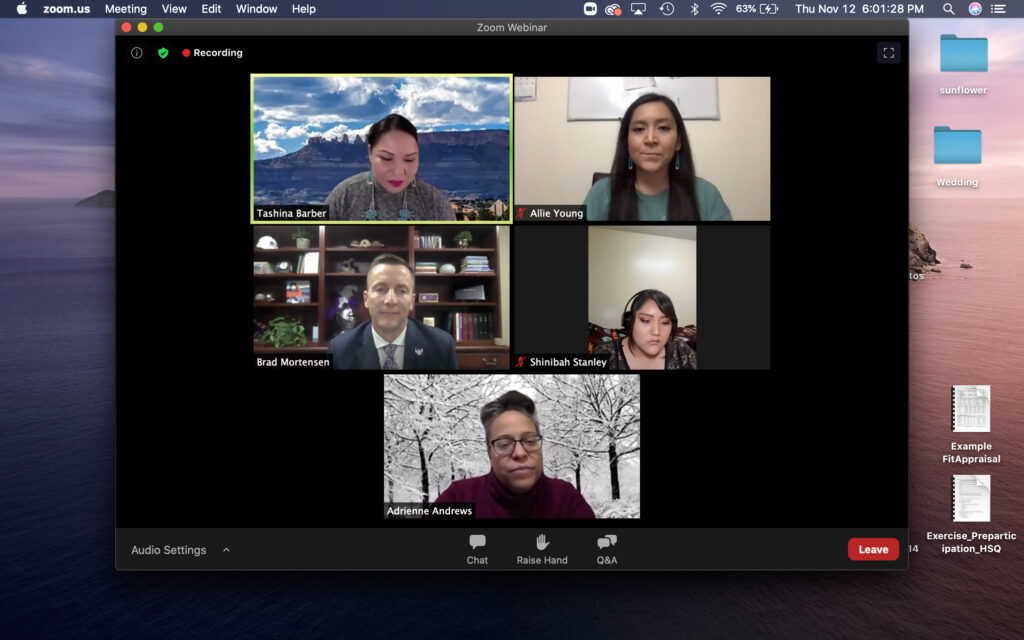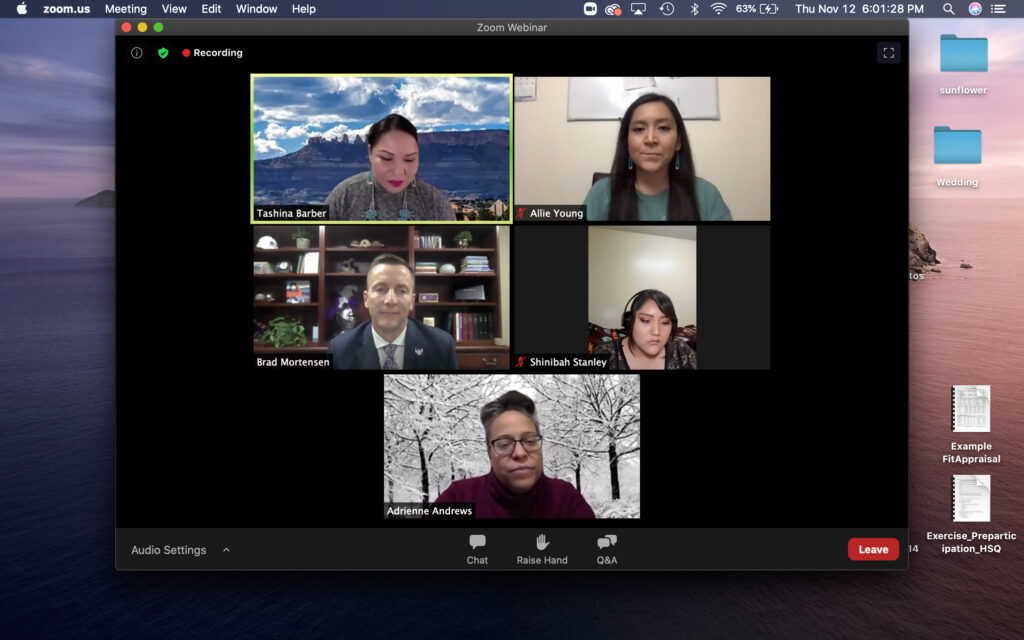 Weber State University started its 15th Annual Native Symposium on Nov. 12 through Zoom, featuring Native activist Allie Young as the keynote speaker.
As written on the event page, Young is a citizen of the Diné (Navajo) Nation. She is a storyteller and writer who strives to increase Native American representation in the media and the founder of Protect the Sacred.
Young found her footing in college when she had an interest in sports medicine, initially planning to major in biology or a pre-med track. She later found an interest in film making and made it her field of study.
"Follow your passions, follow your heart," Young said. "If you're gifted in something, explore it. You never know where it will take you."
Young said that her projects as a film student, along with her life's work, are dedicated to her younger brother, who took his life at 17 years old.
Due to this life event, Young became invested in her line of work to help native youth build their platforms, inspire them and create opportunities for them to explore their passions and strengths.
"Our native youth are not only powerful, but we're deeply connected to who we are today," Young said.
She recounted her experience as a background actress of the Netflix movie Ridiculous 6 where she and other Native Americans on the set found issues with how Native Americans, especially women, were being portrayed.
She and the others who voiced their concern were told to leave by one of the producers if they were overly sensitive.
Young founded Protect the Sacred, a grassroots initiative that focuses on educating and empowering the next generation of Navajo and Indian Country leaders in preserving their cultures. A prominent supporter of this organization is Hollywood actor Mark Ruffalo.
According to Protect the Sacred website, it started as a response to the growing crisis in the Navajo Nation from COVID-19 due to lack of resources. As the Navajo Nation started flattening the curve, the organization's focus turned toward getting the Native American people to vote.
Young believes the Native American communities are powerful in numbers, especially in the example of how they came together to fight against the Dakota Access Pipeline that would go through sacred burial grounds and primary water resources for the Standing Rock Sioux.
"I wanted to begin a movement like that, to say, 'Hey, we can show up and we can show the world that we're still here and that we deserve to be represented across the board,'" Young said.
WSU President Brad Mortenson also spoke at the event.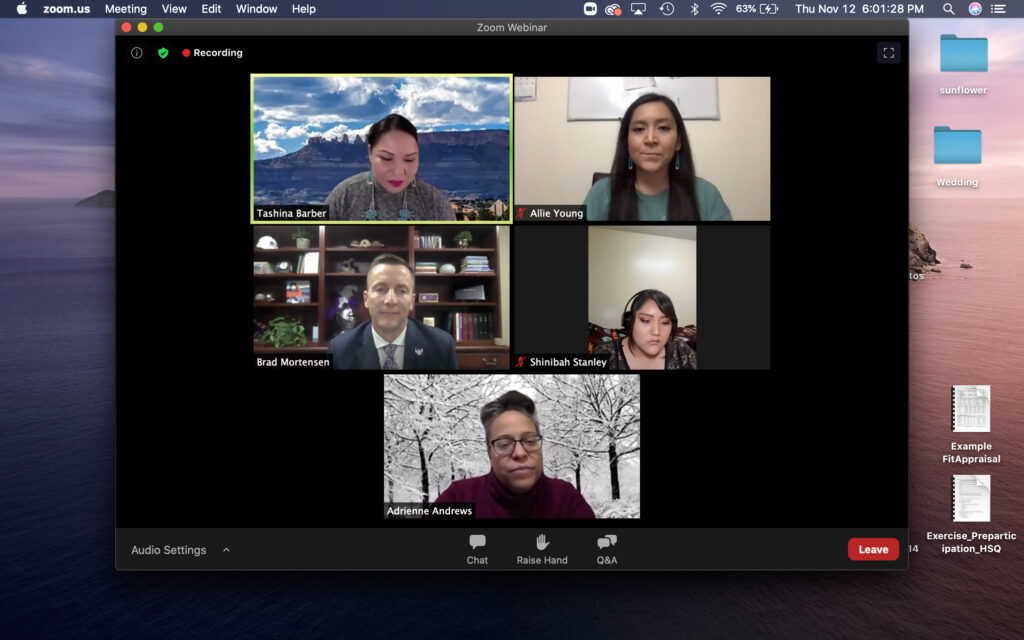 "This is my third Native symposium in this role as president, and each time, I've walked away with a deep appreciation and understanding of our culture that we share with our native people here who have been on this land," Mortensen said.
The theme of this year's Native Symposium is "Calling All Heroes: Turning Trauma Into Action." The symposium will continue with Native American film screenings and discussions on Nov. 18 and 19. More information can be found on the Diversity and Inclusive Programs website.