Spooky, scary photographs
Robert Lewis contributed to this story.

BriElle Harker and Robert Lewis are photographers for The Signpost at Weber State University. Throughout their time on the photo desk, they have been honing their craft and trying different camera techniques to give readers some ideas for taking their own pictures.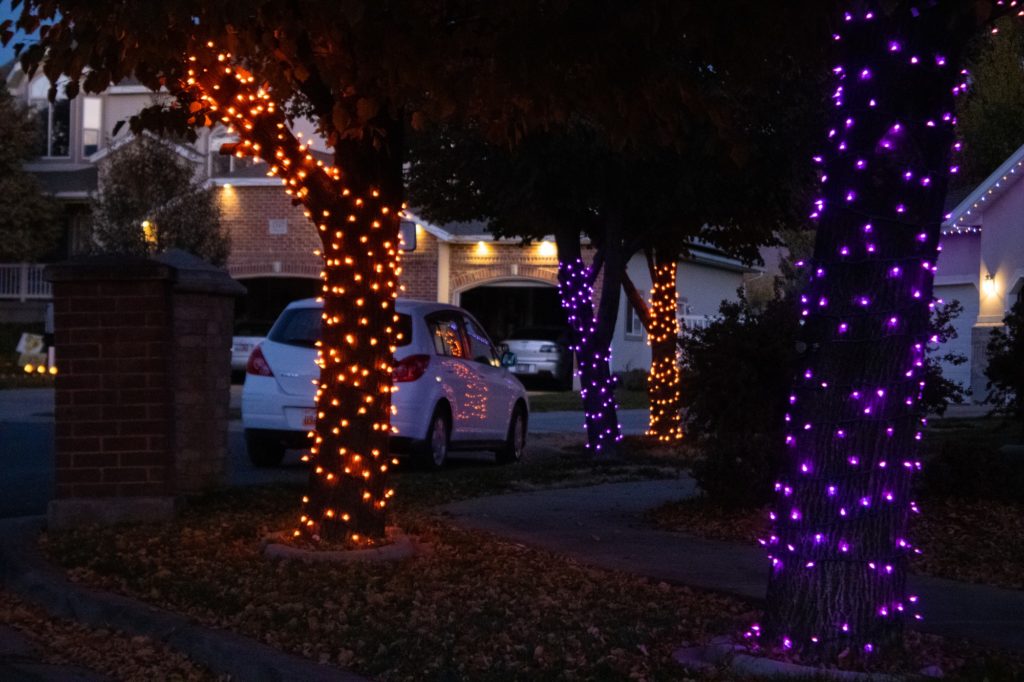 Hi, Robert here. This fall semester, BriElle and I have decided to take some photos for Halloween.
One theory about Halloween is that many of its traditions originated from ancient Celtic harvest festivals, according to history.com. Also, their traditions may have had Pagan roots. Other scholars think it began as a Christian holiday — All Hallows' Eve — observed the night before All Saints' Day.
What began in the Celtic region or as a Christian holiday spread throughout Europe to Great Britain. As it spread, the traditions changed before they jumped the ocean and came to the United States.
Wikipedia listed some of the earlier rituals associated with Celtic harvest celebrations that are no longer practiced. They include special bonfires to ward off the devil or evil spirits, lighting candles in the home to welcome the souls of deceased relatives, mirror-gazing, pouring molten lead into water and dream interpretation.
A few of the practices still practiced and associated with All Hallows' Eve are bobbing for apples, dressing in costumes – known as guising — and trick-or-treating with a jack-o'-lantern. The jack-o'-lantern, originally carved from a turnip, was thought to represent the souls of the dead.
Today, Halloween is commercialized in our society. One can walk along 25th Street in downtown Ogden and see store fronts decorated to lure in customers. Grocery stores have aisles full of candy for ghosts' and goblins' trick-or-treating. Department stores feature many costumes for children and adults.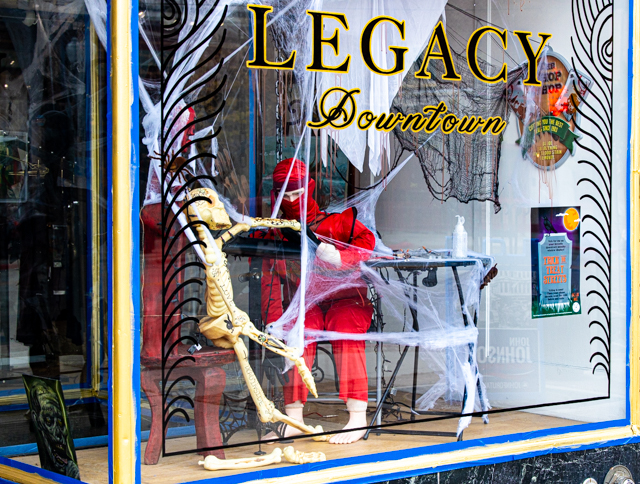 There are many ways to have fun on Halloween: festive gatherings, visiting haunted houses, foretelling and eating treats. BriElle and I thought it would be fun to get together with friends from The Signpost and take some photos for the holiday.
Hello, BriElle here. We had a couple of different ideas for pictures that would be Halloween themed.
We decided to grab some props and hike up Waterfall Canyon in Ogden, Utah. We took all of our camera gear, a rainbow skull, some candles and a carved pumpkin.
We set up the skull and candles on rocks around the stream coming down from the waterfall. The skull created a nice contrast with the dark water and the dark colors of fall around them.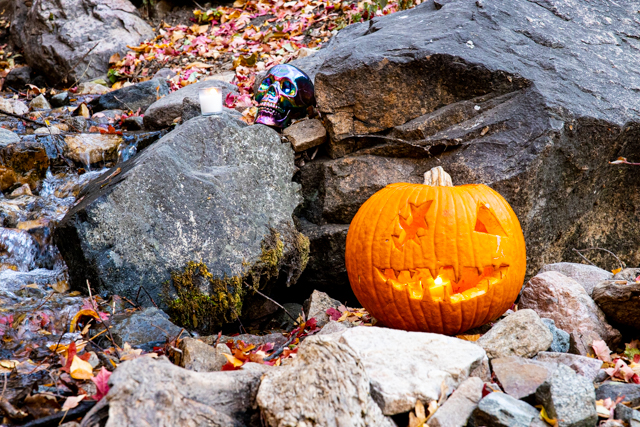 We also set up the pumpkin, putting some candles in it to make it a true jack-o'-lantern. We tried different angles and different placements of all of these elements to try and get the best photos.
Photography is all about trying to get a better photo than your last; I always try to take as many photos as possible when I am shooting something. You never know if something is slightly out of focus or if a different angle will make it look better.
The last photos we took were ghost photos. We wanted to make a person look like a ghost within the picture. We did this by taking long exposure photos, about 8 to 10 seconds. We found this worked for us, but you can always do longer or shorter exposures depending on your lighting scenario.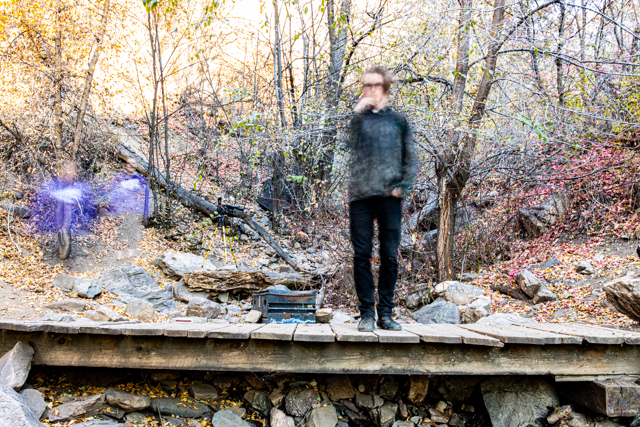 The way you make someone look like a ghost is by having them stand in the frame of your photo for only part of the exposure. We had our subject stand in the photo for about 4 to 5 seconds, with the exposure longer than that.
By having the subject only in part of the exposure, this allows your camera's sensor to pick up what was behind the subject along with the subject, making them look like a ghost.
We did a couple different ghost photos, including a ghost couple walking on a bridge and a ghost haunting a person on the bridge. It took a couple minutes to figure out the correct exposure and how long to have the person stand in the frame, but once we figured it out, we got some ghostly pictures from it.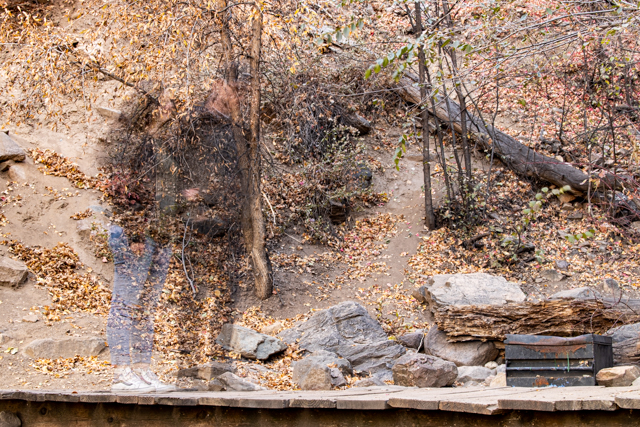 Photography does not have to be an independent activity if you do not want it to be. It is always fun to get together with some friends and try new things. By doing this project with Robert and our videographer, Sarah, we have all become better friends and have grown stronger as a team.
There are tons of different things that one can do with photography; sometimes, you just need a ghostly friend to join you.