Following Thursday's loss to the Idaho State Vandals, the Weber State University women's basketball team played host to the Portland State Vikings. The Wildcats suffered their twelfth loss on the season and tenth in a row, 77–59.
"Portland State is a pretty good team," head coach Velaida Harris said. "I thought we battled early. We tried to avoid that second quarter lull that we have been having, but we had it to start the second half, and that hurt us."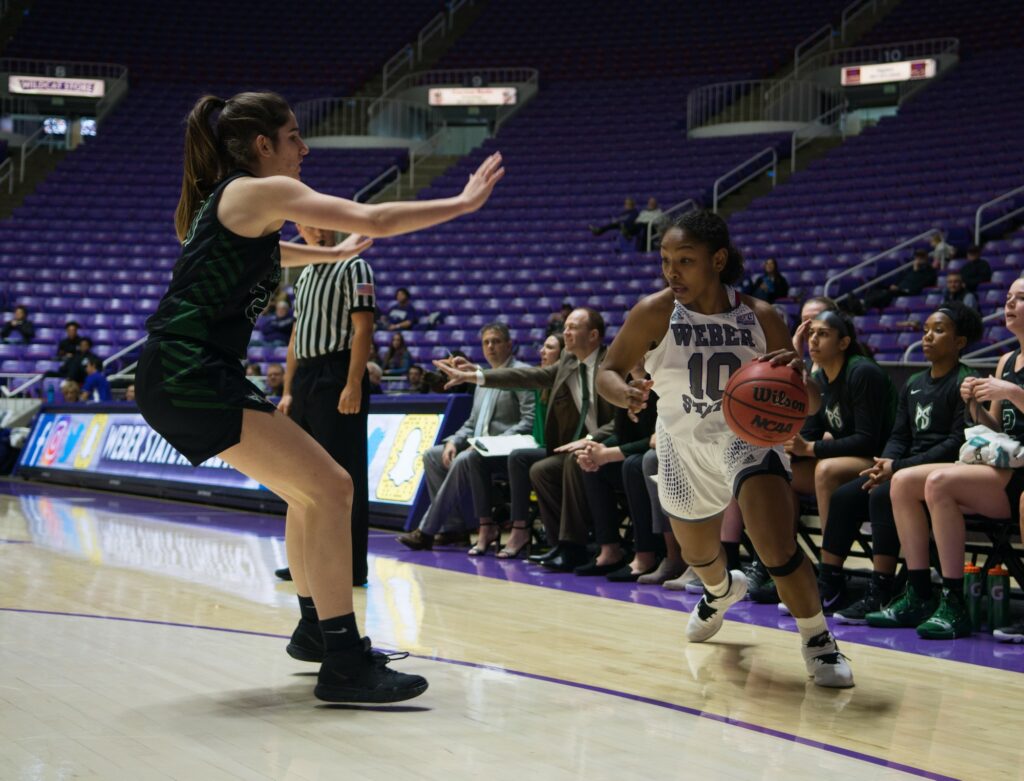 With the help of the Vikings eight first half three pointers, the Wildcats fell behind by double digits early in the second quarter. WSU trailed the rest of the game struggling to get points on the board.
By the end of the first half the 'Cats found themselves in a fourteen-point deficit 42–28, shooting just 34 percent from the field and 11 percent from the three-point line. Harris gave her thoughts on the first half.
"We played well early, but still we have to capitalize," Harris said. "For example, our first couple shots. We got the tip, we get a shot and we miss it. The next possession we have a good possession and we miss it."
The Vikings opened the second half with a 16–3 run, increasing their lead 58–31. After a technical foul given to Harris, the 'Cats showed life, scoring three straight buckets cutting into Portland's lead.
"I love it because that means that our coach is rooting for us," senior Jaiamoni Welch Coleman said. "I think that a coach getting a tech on our behalf means she is with us the whole game."
Despite two players in double figures, Welch-Coleman with 16 and sophomore Kayla Watkins with 11, when the final buzzer went off, WSU fell 77–59 to the Vikings.
The 'Cats finished only shooting 42 percent from the floor, 25 percent from three point range and a disappointing 66 percent from the free-throw line, compared to 74 percent on the season.
"We started out really good. We were executing our offense but we just weren't finishing the baskets," Welch-Coleman said. "I think that offense is where we are struggling at. Overall that is where the game is."
WSU will travel to Greeley, Colorado to take on the University of Northern Colorado Bears, before returning home to take on Montana State and Montana.
The 'Cats are still looking for their first win in conference play after falling to 0-6 but the Bears won't be an easy task. UNC is 10-4 overall and 5-0 in Big Sky play.