Giving Santa a hand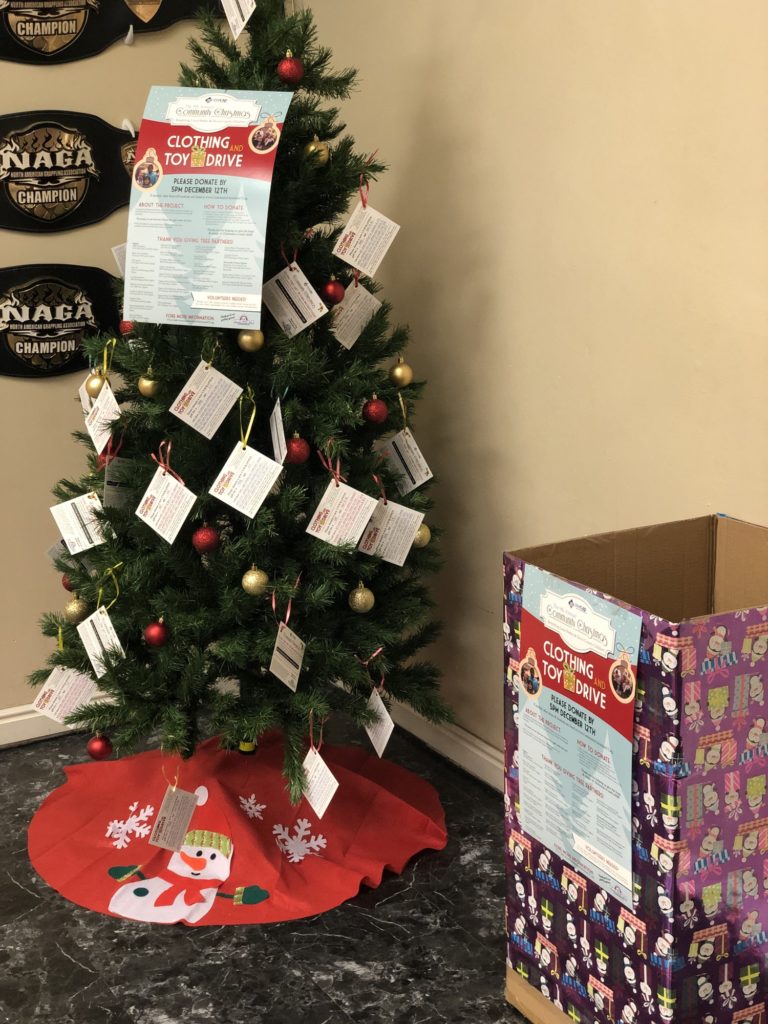 Sometimes, Santa needs some help. Community Christmas, a Sub for Santa program sponsored by the Ogden-Weber Community Action Partnership, offers the big man in red a helping hand throughout Weber and Davis counties each year.
"OWCAP provides Christmas assistance for over 3,000 children in Weber and Davis county alone," said Tania Romo-Ayala, the OWCAP Student Chair for the Weber State University Student Association Service Team.
This year, OWCAP conducted the project using Giving Trees. These trees are delivered and fully assembled by volunteers at over 120 different local businesses all over Utah. Romo-Ayala said over 1,000 volunteers join in to help the effort run smoothly.
The Giving Trees are decorated with cardstock ornaments, each of which contains a short list of items the individual or family needs. To donate, all one needs to do is take a card and bring donations back to one of the businesses with a Giving Tree. These donations are collected and then distributed at a Holiday Carnival hosted by OWCAP.
"It is our mission to provide each child with at least one toy, one pair of clothes and a fun experience at the festive carnival that we host for the children while their parents 'shop' for the children's gifts in a separate area," Romo-Ayala said.
Since the operation is so large, volunteers help OWCAP collect donations from the businesses and wrap and sort the gifts before they arrive at the carnival.
On the day of the carnival, volunteers check families in and out, assist the parents with shopping, oversee children playing at the carnival and help manage the store.
"Any time you can donate to help make Community Christmas happen truly helps to makes a difference," Romo-Ayala said.
The carnival doesn't just provide clothes and toys but also provides parents with groceries for a holiday dinner and a resource fair.
"Individuals are offered an opportunity to walk through the resource fair where they may interact and connect with various local community resources available to them for all their needs," Romo-Ayala said.
Families can learn how to receive assistance and gather information about continued education at the carnival as well.
If you would like to volunteer, contact Tania Romo-Ayala at [email protected], or sign up directly for a time to volunteer at https://signup.com/go/iTTOhSk