Does fiery food fuel longevity?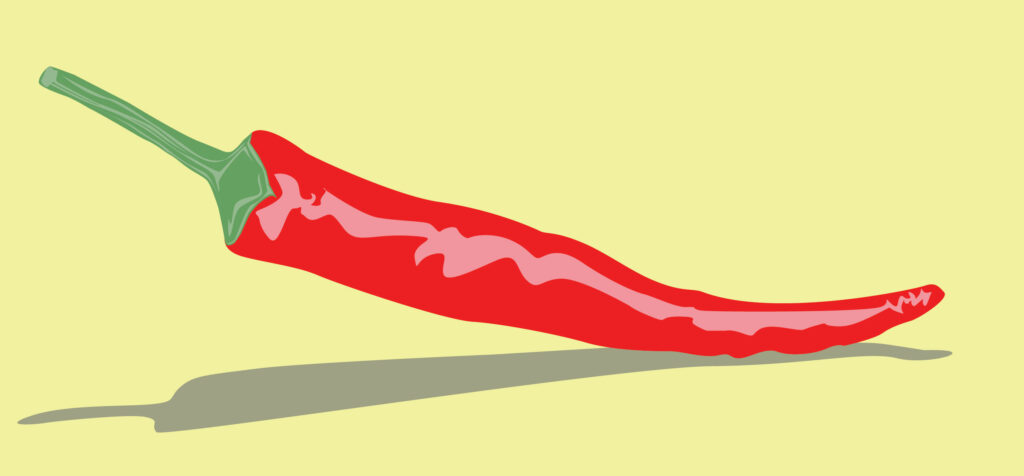 If you like spicy food, you may be on the path to living longer, according to a new study from the researchers at Larner College of Medicine at the University of Vermont.
Hot chili peppers were found to be related to a 13 percent decrease in total mortality rate, especially in those deaths caused by heart disease or stroke.
While peppers and spicy foods were commonly thought to be helpful in the treatment of diseases, only one other formal study has been done. The other study took place in China and was published in 2015, and the new study from the University of Vermont confirms the results from the study in China.
Mustafa Chopan, a medical student, and Dr. Benjamin Wittenberg, professor of medicine, used data collected through the National Health and Nutritional Examination Survey III.
The researchers studied characteristics of the participants who consumed hot chili peppers. Their analysis of the data found that those who ate peppers regularly were typically younger, male and had lower HDL-cholesterol in comparison to those who did not consume peppers.
Chopan and Wittenberg also looked at data from a follow-up that was done about 19 years later and looked at the number of deaths and causes of death.
"Although the mechanism by which peppers could delay mortality is far from certain, Transient Receptor Potential (TRP) channels, which are primary receptors for pungent agents such as capsaicin (the principal component in chili peppers), may in part be responsible for the observed relationship," Chopan and Wittenberg said.
The two researchers believe that capsaicin, found in many peppers, may have a role in the prevention of obesity at the cellular level and an effect on coronary blood flow. The researchers also believe the capsaicin could be indirectly changing the gut microbiota of individuals consuming red hot chili peppers and foods that contain them.
"Because our study adds to the generalizability of previous findings, chili pepper — or even spicy food — consumption may become a dietary recommendation and/or fuel further research in the form of clinical trials," Chopan said.