Licenciatura en comunicación clasificada entre las mejores del país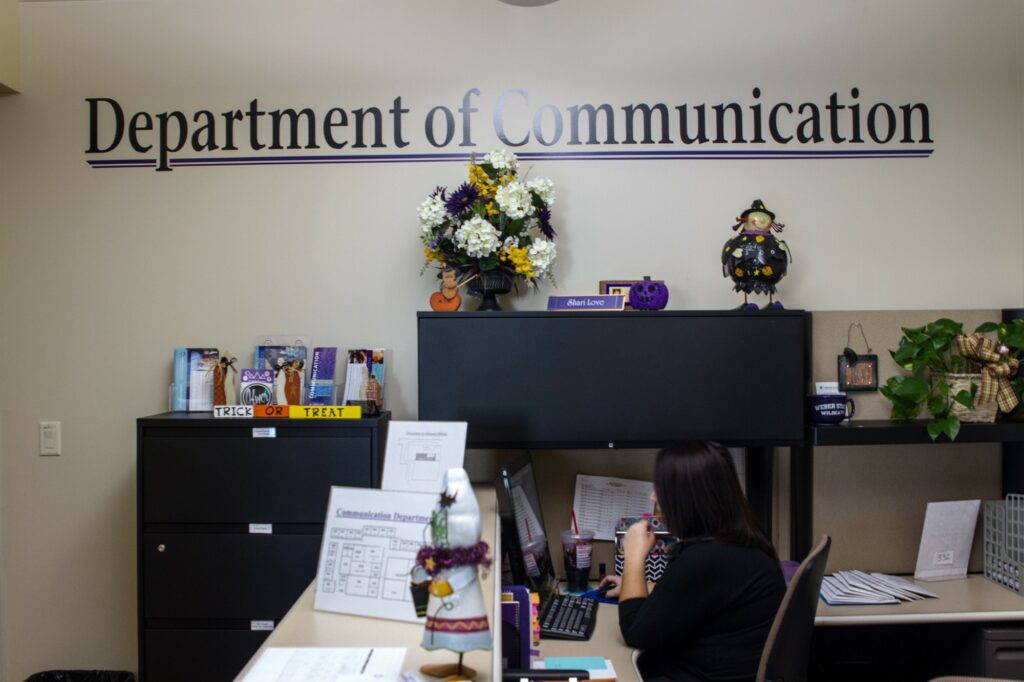 Traducido por Matias Pedreira
La licenciatura en comunicación de la Universidad Weber State ha sido clasificada entre las 30 mejores por College Rank, una organización que proporciona datos educativos en línea.
Según su sitio web, la misión de College Rank es proporcionar a los estudiantes información útil que los ayudará a tomar una decisión sobre a qué universidad asistir. College Rank tiene clasificaciones para todo, desde los mejores programas de animación hasta las mejores granjas universitarias.
En la actualidad, de un total de 28,000 estudiantes de WSU, hay poco más de 500 cursando alguna de las carreras en comunicación, según el sitio web de la universidad. College Rank posiciona al programa de licenciatura en comunicaciones de la universidad como el número 30 a nivel nacional.
"La licenciatura en comunicación enseña conocimientos y habilidades que los empleadores necesitan desesperadamente a la vez que enriquece las vidas de los estudiantes en muchas maneras", dijo Sheree Josephson, directora del departamento de comunicación de WSU.
La licenciatura en comunicación de WSU tiene siete áreas de énfasis, el programa más grande es relaciones públicas y publicidad. Este énfasis se complementa con Ogden Peak Communications, una empresa universitaria de relaciones públicas dirigida por estudiantes de WSU que brinda experiencia en el mundo real bajo la guía de la asesora docente Nicola Corbin.
El segundo énfasis más grande es medios digitales. Otras áreas de énfasis incluyen la comunicación interpersonal y familiar, el periodismo multimedia, la comunicación empresarial, la enseñanza de la comunicación y la defensa cívica.
El factor clave en el éxito de los programas de comunicación de Weber puede ser el suceso que han tenido varias organizaciones co-curriculares dirigidas por estudiantes.
Además de Ogden Peak, otras organizaciones auspiciadas por el departamento incluyen el WSU Debate Team y WSU Speech Team, un estudio de producción de video estudiantil completamente operativo llamado Studio 76, la estación de radio KWCR Wildcat y The Signpost.
Las organizaciones relacionadas con el departamento de comunicación de WSU han recibido varios premios locales y nacionales. El verano pasado, The Signpost ganó por cuarto año consecutivo el Premio General a la Excelencia en el concurso Mejor Periódico de la Asociación de Prensa de Utah. Los equipos de Oratoria y Debate siempre ganan premios y altas posiciones en los torneos regionales.
"Los estudiantes aprenden sobre estas cosas en las clases tradicionales, las aplican en las organizaciones co-curriculares y luego durante sus pasantías", dijo Josephson. "Para cuando se gradúan, éstos tienen carpetas de presentación sólidas y la capacidad de seguir aprendiendo por su cuenta".
Los estudiantes que estén interesados ​​en declarar una especialización en comunicaciones pueden hablar con un asesor académico o comunicarse con la Facultad de Artes y Humanidades Lindquist para obtener más información.