Weber Cares Pantry gives thanks
The Weber Cares Pantry has bounced back from a period of low donations and supplies after a successful month of on-campus donations and food drives.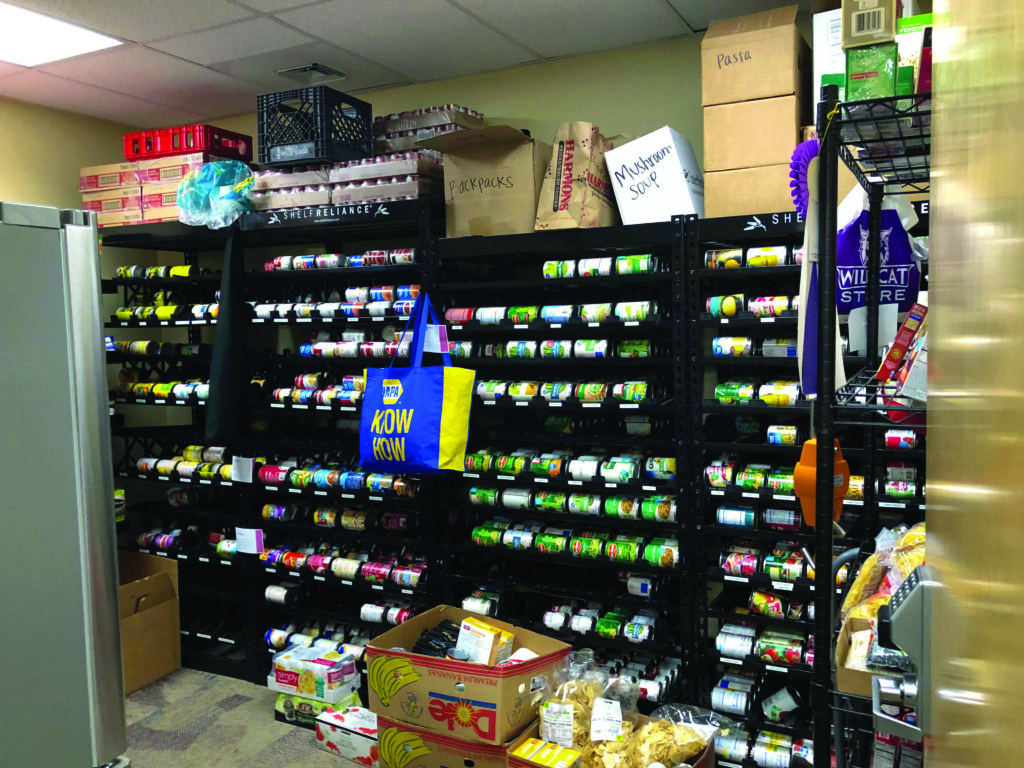 "It's been absolutely fantastic," said Weber Cares Pantry specialist Rebecca Wolford. "I honestly don't know if I have enough room for everything."
On behalf of the Weber Cares Pantry, the Energy and Sustainability Office hosted drive-through drop offs in front of the Browning Center for two Saturdays: Nov. 14 and Nov. 21.
The pantry also placed donation sites around campus at Tracy Hall, the Wattis Business Building, the Student Services Building and Shepherd Union.
In addition to the Weber State University community, Wolford also expressed gratitude for Catholic Community Services for their donations after she reached out earlier this month.
"We were starting to get just a little bit bare," she said.
As November progress, posters, donation bins and awareness of the pantry's need spread across campus, and donations began pouring in. Wolford expressed gratitude for all those who have raised awareness and assisted in restocking the pantry.
Due to pandemic restrictions, the pantry has been limited to accepting nonperishable food items, bottled water, hygiene products and cleaning supplies.
Wolford continues to look forward to the end of restrictions, at which time the pantry also may move to a location in Stewart Library with more space.
The pantry continues to accept donations Monday through Friday at CCEL in the Student Union. To set up a time to drop off, first contact [email protected] or 801-626-7737.