Bomb threat shuts down Weber County District Courthouse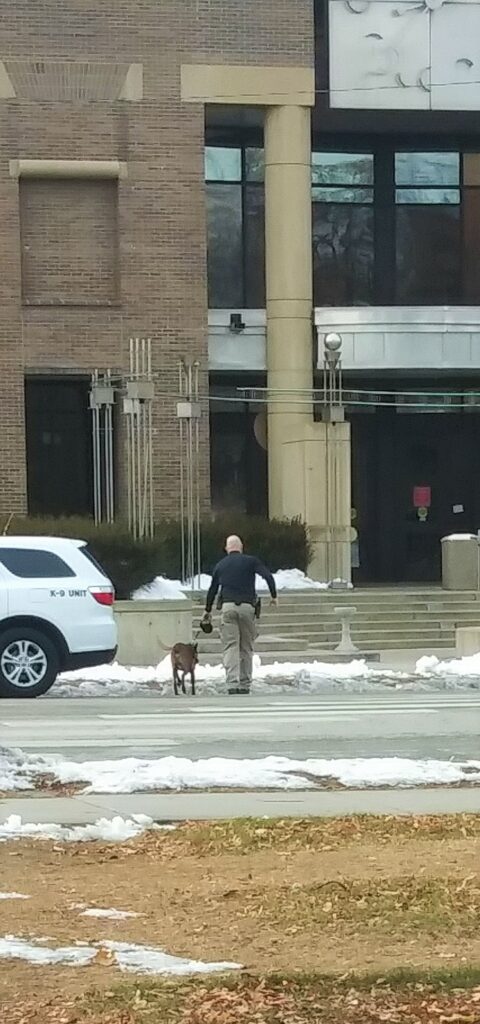 Weber County District Court was evacuated in the early afternoon Jan. 15 as a precaution due to a possible bomb threat. Police responded at approximately 1:30 p.m. and announced on Twitter for all passerby to stay away from the area.
K-9 units were brought in to help clear the building and evaluate any possible threat. They began to sweep the building around 2:15 p.m.
Details about the threat have not yet been released.
This is fourth bomb threat that has targeted the District Court in the past nine months. Three threats came in April, and they were all ruled false.
At approximately 3 p.m., the all-clear was given by police. Court proceedings will resume shortly.
Updates will continue as more is announced.