Long-awaited Lindquist ribbon cutting opens new semester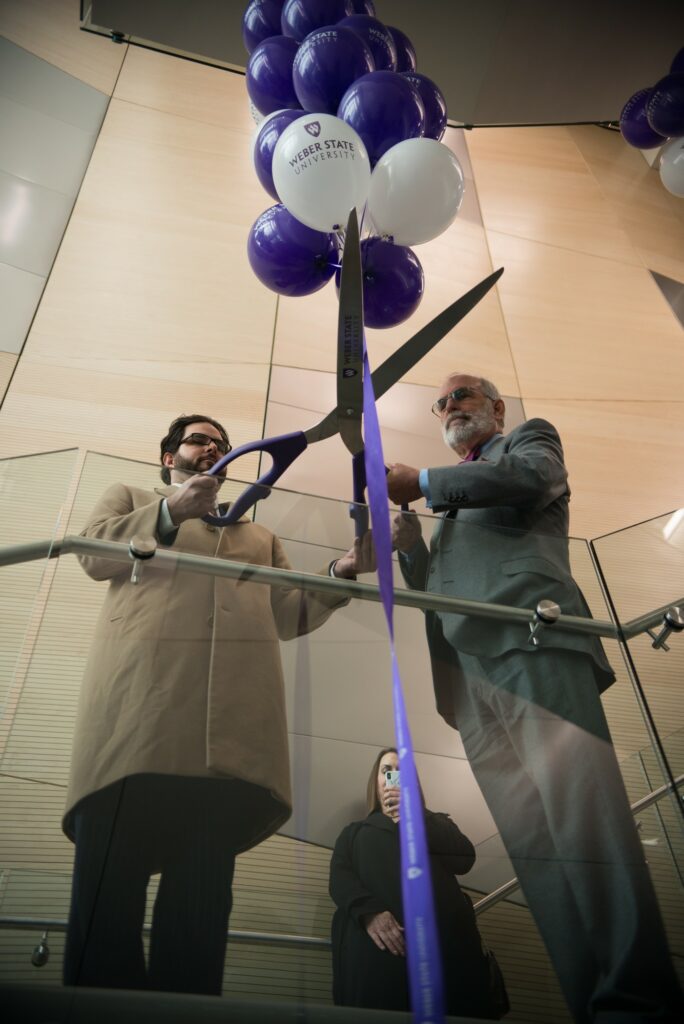 Lindquist Hall, new home of the College of Social and Behavioral Science, was made an official part of Weber State University on January 7, which was also the 130th birthday of the university. To celebrate both events, it was decided to cut the ribbon of the building with a birthday-party release of 130 balloons into the ceiling attached to those ribbons.
"The president of WSU was sweating. He didn't know if the building was going to be done on schedule," said Jovany Bahena-Rosario, social and behavioral science ambassador.
According to Bahena-Rosario, the building is open, but some classes are still up in the Lind Lecture Hall or Science Lab.
The old Lindquist Hall was dedicated in 1973, when enrollment at WSU was 8,303. WSU enrollment today is 28,257.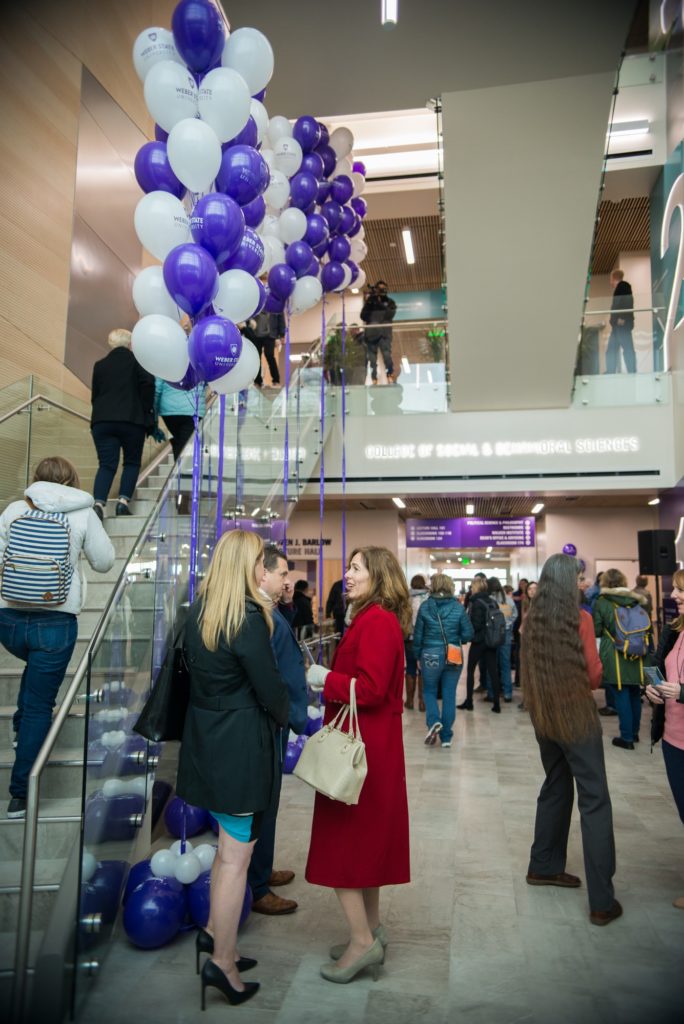 The old Lindquist Hall was closed in 2017, to be torn down to its very foundation and re-built entirely. The new structure has 34 classrooms, 72 offices, 5 laboratories, 6 student study spaces, 3 computer rooms, 14 restrooms, 1 lactation room, 1 150-seat lecture hall and 1 testing center.
This school year has been a year full of changes at WSU. Back in fall, WSU welcomed the new Dumke Health Sciences Building to campus, and late December, new university president, Brad Mortenson, was elected. Now, this second grand opening of a building was the first thing to kick off spring semester.
Student Body President Jordan Slater was in attendance and cut one of the ribbons holding balloons. John E. Lindquist, the name sake of the building, was also in attendance and cut a ribbon as well. The Dean of the College of Social & Behavioral Sciences, Frank Harrold, was not able to attend the grand opening.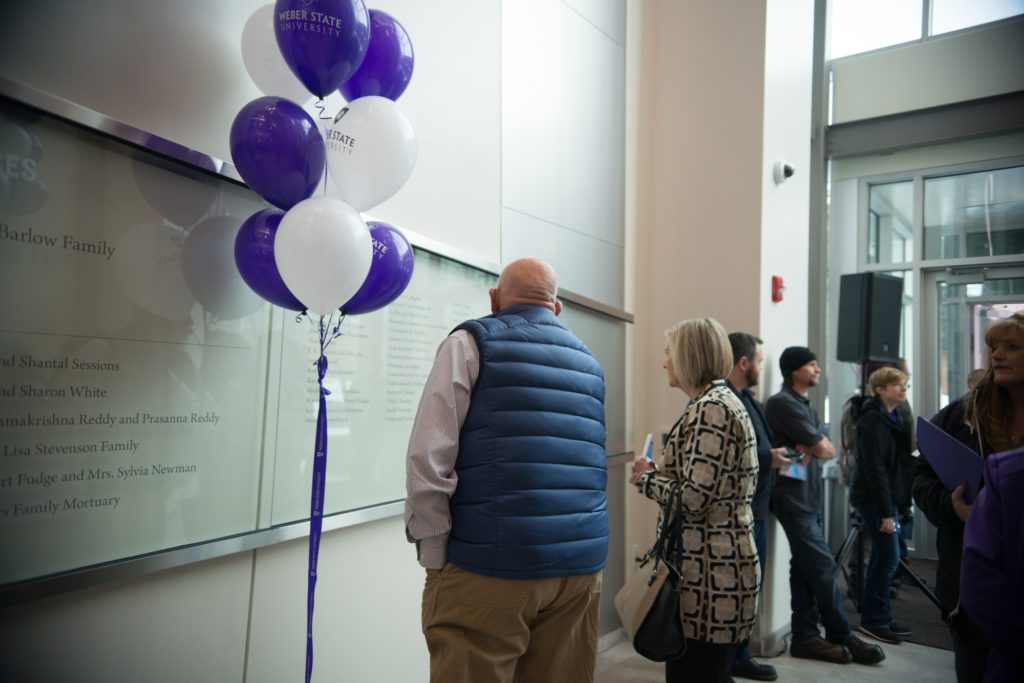 Lindquist generously donated $5 million to the construction of this building.
"Dad used to say that people have an obligation to give back to where they got their start, and I really believe that," Lindquist said.
Julie Rich, associate dean of social and behavioral science college, spoke at the ribbon cutting ceremony on behalf of the administration of the college. She also acknowledged that the Utah State Legislature funded the remaining 30 million needed to construct the building.
The total price tag for the building was $34,940,000.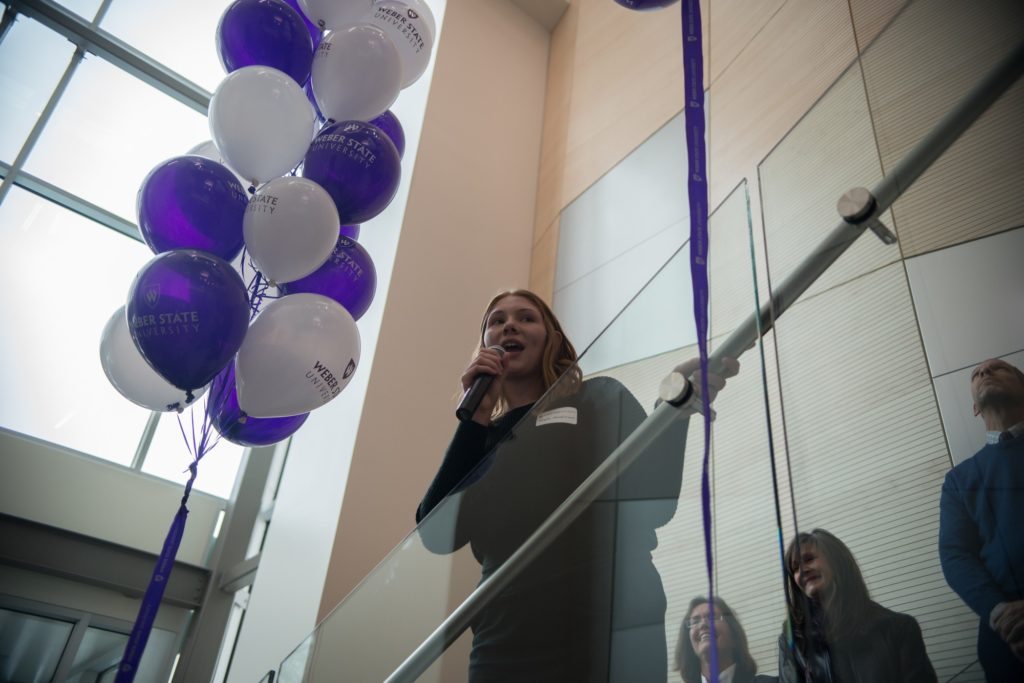 Senior student Myla Anderson also spoke at the event, representing the students of the college as she cut a ribbon.
"I have loved being a political science student," Anderson said. "I don't know many professors that would dress up as a founding father to teach a lesson on the Constitution."
Brad Mortensen, WSU president, was also there and spoke before leading the ribbon cutting.
"We are so excited to have this facility for our students to learn in," he said.
Paul Draper, WSU alum and illusionist performed after the ribbon cutting.