Do you know your news?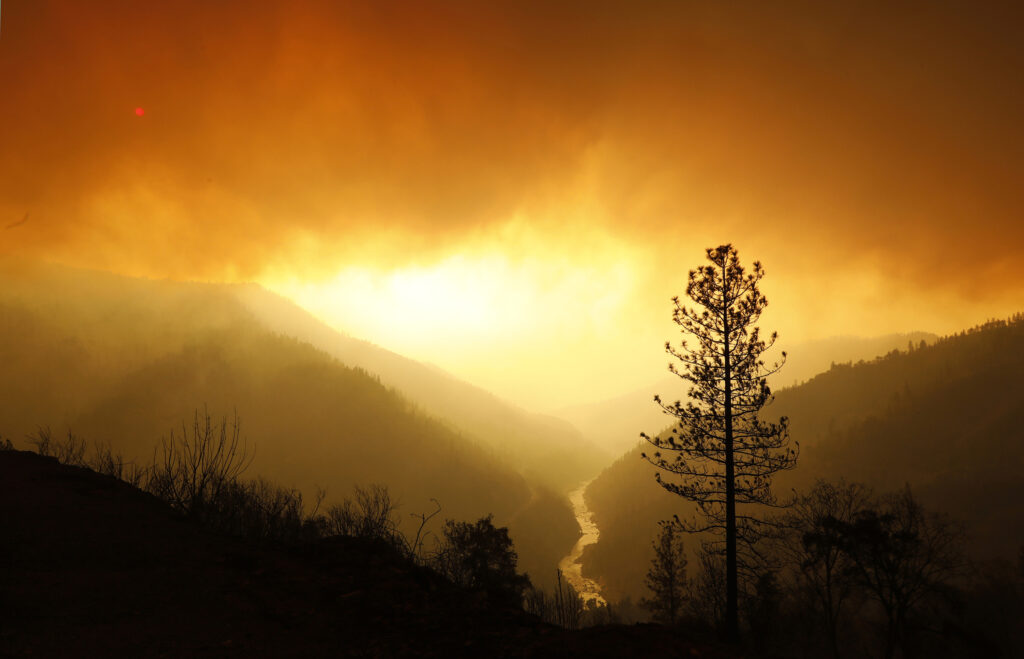 1. Following President Donald Trump's embracing of the term nationalism for the "America First" movement, which world leader condemned nationalism at the commemoration of the Arc de Triomphe on Nov. 11?
a. German chancellor Angela Merkel

b. French president Emmanuel Macron
c. Trump himself
2. The Camp fire that ran through Butte County has killed the most people of any fire in California in 85 years. What was Camp fire's death toll?
a. Under 10
b. Between 10 and 19
c. Between 20 and 29
d. Over 29
3. The Trump administration's Russia scandal gained news attention recently for what development?
a. Special Counsel Robert Mueller's promise to release more information from his probe

b. An FBI discovery of private communications between Trump and the Kremlin
c. The detainment of a Russian magnate who bought a mansion from Trump in 2008
4. The midterm elections brought a wave of women into the House of Representatives at the national level. Of the 33 women representatives elected, how many are Republican?
a. Less than 5
b. Between 5 and 10

c. Between 11 and 20
d. Between 21 and 33
5. Over the past few years, Iowa Representative Steve King has been in and out of the news for retweeting and meeting with far-right groups who have ties to Nazis. On Nov. 5, King was allegedly recorded making disparaging comments about immigrants during a constituent meeting. King denied making the comments and called for the tape's release. What did the tape reveal?
a. No one present made disparaging comments about immigrants

b. People in the crowd made disparaging comments, which were then attributed to King
c. People in the crowd made disparaging comments, which King joined in on
Answers:
1. b. Macron condemned nationalism as a betrayal of patriotism to a crowd that included Merkel, Trump, Putin and other world leaders. According to the Los Angeles Times, Macron warned that "old demons," ones that paved the road to WWI, have resurfacing in today's world. Macron and other European leaders have faced a wave of right-wing nationalist support in response to a widespread economic crisis and a flood of refugees from Africa and Middle Eastern nations.
2. d. As of Nov. 12, The Camp fire had killed 42 people, according to the Los Angeles Times. The blaze has left over 200 people missing in addition to the dead, and has consumed over 200,000 acres of land. On Nov. 10, Trump tweeted a threat to pull federal aid from California, blaming California's mismanagement of forests on the fires that have plagued the state over the past years. However, on Nov. 12, Trump approved a major disaster declaration for the state.
3. c. Dmitry Rybolovlev, owner of the AS Monaco soccer team, was detained in Monaco and questioned in an influence-peddling probe, according to the McClatchy Bureau. Rybolovlev, who's worth is estimated at $6 billion, has been rumored to be a target in the Mueller probe, as his personal jet was parked near Trump's plane during a Trump campaign stop in 2016. Rybolovlev denies knowing Trump beyond his purchase of Trump's Palm Beach mansion, which he bought for $100 million, $59 million more than the $41 million Trump paid for it a few years prior.
4. a. Less than five of the 33 women are Republican; in fact, only one is, according to Roll Call. Republican Carol Miller, who served as majority whip in the West Virginia state House, defeated West Virginia State Sen. Richard Ojeda for the national House seat. Following the defeat, Ojeda announced his plans to run for president in 2020.
5. c. Roll Call reported that news outlet The Weekly Standard, released the audio recording, in which King joins in with members of the crowd calling immigrants "dirt." King was joking about needing dirt from Mexico to grow jalapeños in when a female constituent noted that "dirt is already on the way." King agreed, joking that "plenty of dirt" was coming in, "the most we've seen." Realizing reporters were in the room, King expressed the hope that the official coverage of the event had not begun and that his remarks were off the record.