WSU Hall of Fame inductees announced
Weber State announced the 2018 inductees for the Weber State University Athletics Hall of Fame.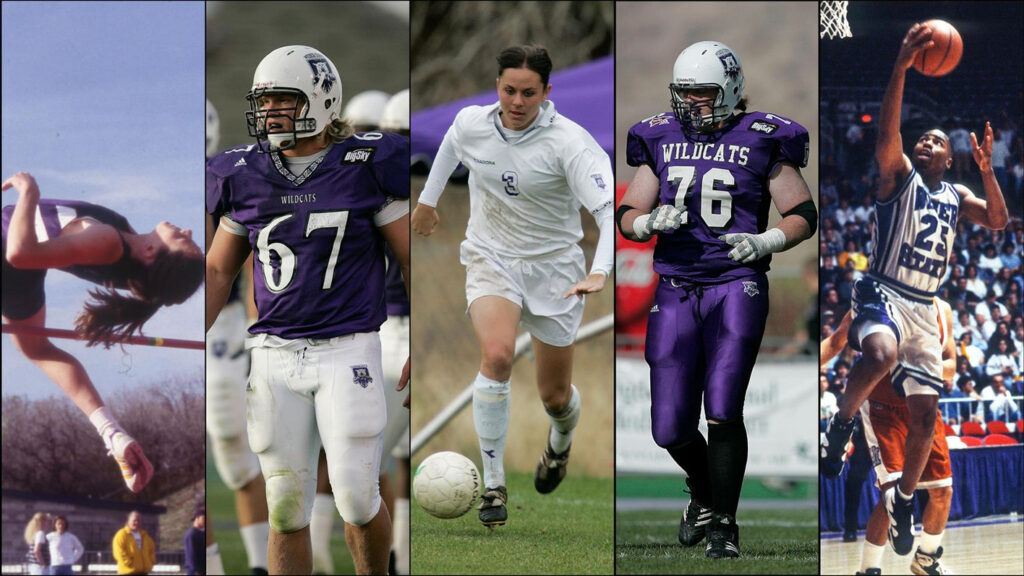 Five Weber State alumni are being honored for their athletic success during their time as Wildcats. The five inductees are Brooke Cottle for women's track and field, Brady Fosmark for football, Rochelle Hoover for women's soccer, Paul McQuistan for football and Ruben Nembhard for men's basketball.
Brooke Cottle
Cottle competed for WSU for four years, from 1998–2001. During that time she won the Big Sky Outdoor Championship in the high jump for four consecutive years.
That stretch of championships sets her apart. No other Weber State track and field athlete has won a championship every year he or she competed, and only four Big Sky athletes have ever accomplished such a feat.
Cottle still holds a pair of records at Weber State — one for the indoor high jump with a mark of 6–00.50, and the other in outdoor track, which she holds with Jen Johnstun at 6–0.
Brady Fosmark
Fosmark laid claim to stardom at Weber through his performance as a defensive back. Over his four seasons, from 2002–2005, Fosmark started in 42 games. He recorded 32.5 career sacks, which still holds remains Weber State record by a margin of 7.5.
12.5 of those came in his sophomore season, ranking second in single season sacks in Weber State history.
Fosmark also holds the record for career forced fumbles. The three-time All-American earned the Big Sky Defensive MVP in his junior season, and he is one of only three wildcats to ever earn All-American honors three times.
Fosmark couldn't be tied down to just football. The multi-sport athlete also competed in men's track and field, and he still ranks in all-time top 10 in the shot put in indoor and outdoor track and field.
Rochelle Hoover
Hoover knows her way around a soccer pitch. She proved that during her four seasons with the women's soccer team from 2002–2005. She started in 67 of her 75 career matches. She led the team twice to the NCAA College Cup, and she helped the Wildcats secure the Big Sky regular season title in both 2003 and 2005. Furthermore, she helped WSU claim the Big Sky Tournament title in 2004 and 2005.
Hoover was honored in her senior season with the Golden Boot award, given to the Big Sky athlete with the most total offensive points in conference play. That season she also earned the Big Sky MVP, and she captured the record for most goals scored by a Wildcat in a single season. Her record 11 goals still stands to this day.
Paul McQuistan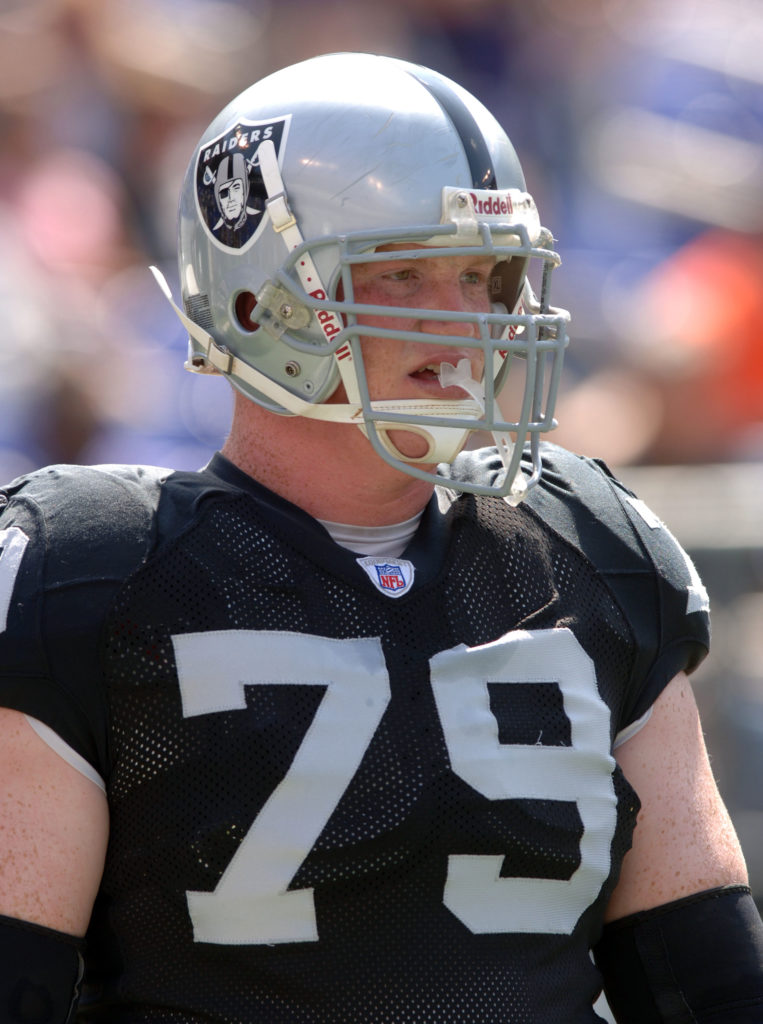 McQuistan played as an offensive lineman for Weber State's football team. He played at WSU for four years from 2002–2005 before beginning an illustrious professional football career that included a Super Bowl ring with the Seattle Seahawks.
McQuistan played in 41 career games at Weber State, and he started every game after his freshman year. He earned All-Conference honors twice and All-American honors in his senior year.
McQuistan was picked in the third round of 2006 NFL Draft by the Oakland Raiders. In his eight years in the NFL McQuistan played for the Oakland Raiders, the Seattle Seahawks and the Cleveland Browns. His 97 career games in the NFL is the third highest of any Wildcat football player, and he is one of only four WSU Alumni to win a Super Bowl ring.
Ruben Nembhard
Nembhard spent just two years at Weber State, but the basketball star left his mark on both the school and its record books. In his WSU career from 1993–1995 he played in 60 games and scored 999 points.
In his junior year, Nembhard led the Wildcats to the Big Sky regular season title, and in his senior year he led them to win not just the Big Sky conference title but also the Big Sky Tournament championship.
That year he was named the Big Sky Conference MVP, becoming the first Wildcat basketball player to ever be named MVP.
With the Big Sky Conference title in hand the Wildcats went to Tallahassee, Florida, to compete in the NCAA tournament for the first time in 14 years.
Nembhard led the team to one of the biggest upsets in WSU history, knocking off 14 seed Michigan State. The team went on to lose by two points in the second round to future NBA MVP and 11 time NBA All Star Allen Iverson and the Georgetown Hoyas.
The Hall of Fame induction ceremony will take place on Feb. 23, and the inductees will be honored the following day at the men's basketball game against Idaho.