Elect Her training comes to Weber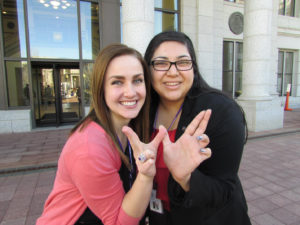 Next week, Weber State University will provide women with the training to get into politics.
Elect Her is a national event that offers women training on how to run for student government and any other political office position she might want to run for in the future. This program is presented by American Association of University Women and Running Start. The training will be offered at Weber State on Jan. 21.
The Women's Center has opened registration, and students who register will be entered into a drawing to win a $100 bookstore gift card. The winner will be announced during the training.
Strategic Initiative Coordinator at the Women's Center Gia Ghanbari said students will be able to count this training toward their Community Engaged Learning credits.
"[Students] can get certified for this training and put that on their resume," Ghanbari said.
The keynote speaker is Senator Luz Robles-Escamilla. There will be a lunch included in the training where students will have a chance to network and a student-led panel discussing research on women in government.
Registration at the door begins at 10:45 a.m. in Ballroom C of the Shepherd Union. The event runs from 11 a.m. until 4 p.m.
For more information, contact the Women's Center at 801-626-6090. To reserve a seat for this event, click here. Reservations must be made by Jan. 18.