News quiz Sept. 8
Who is the UK's new Prime Minister?
a. Boris Johnson
b. Ed Davey
c. Liz Truss
d. Margaret Thatcher
What animal is currently the most critically endangered?
a. Vaquita
b. Great white sharks
c. Bornean Orangutan
d. African forest elephant
Who is confirmed to act as Harley Quinn in the new Joker movie that is set to premiere in 2024?
a. Jennifer Lawrence
b. Lady Gaga
c. Brittney Spears
d. Margot Robbie
Which app has made its return to the Google Play Store after being suspended for the use of inciting violence at the Jan. 6, 2021 insurrection?
a. Parler
b. Truth Social
c. Rumble
d. Gab
Where is the new Utah Department of Transportation gondola going to be located?
a. Downtown Ogden
b. Big Cottonwood Canyon
c. West Valley
d. Little Cottonwood Canyon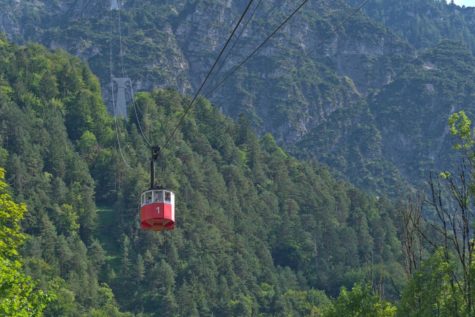 Answers:
1. The correct answer is C, Liz Truss. According to NPR, on Sept. 6 Liz Truss was announced by Britain's Conservative Party as the new Prime Minister of the UK. Truss has served as foreign minister for the past year and is taking the place of Boris Johnson who lost the majority of his support and was forced to resign.
2. The correct answer is D, African forest elephant. According to WWF, the African forest elephant is the cousin of the African savanna elephant and lives in the dense forests of west and central Africa. Their population is calculated through "dung counts."
3. The correct answer is B, Lady Gaga. According to The Economic Times, Lady Gaga is reportedly going to be receiving $10 million to play Harley Quinn in the upcoming Joker 2 movie.
4. The correct answer is A, Parler. According to The New York Times, Parler is an app that drew in far right Conservatives during former President Trump's presidency. It was originally suspended for content that was inciting violence in regards to the storming of the Capitol. Parler returned to the Google Play Store on Sept. 2.
5. The correct answer is D, Little Cottonwood Canyon. According to the Deseret News, UDOT has chosen to construct a gondola in Little Cottonwood Canyon in hopes of reducing winter traffic up the canyon.
Leave a Comment