Getting in your business: Nye Lecture Series 2020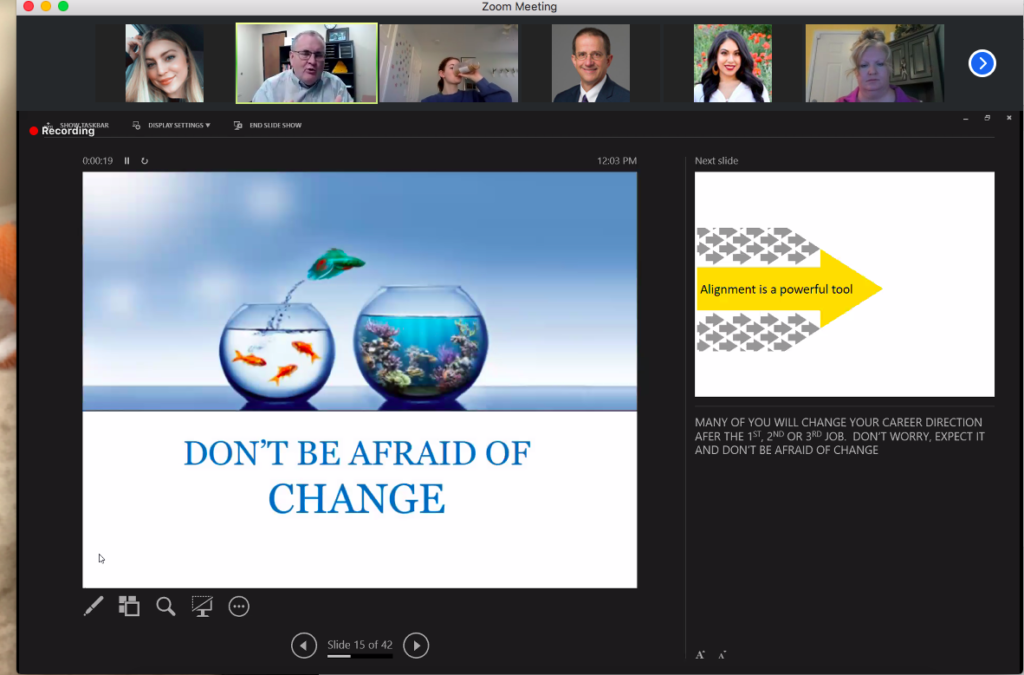 This fall, the annual Ralph Nye Lecture Series, organized by The Goddard School of Business and Economics, continues online. The lectures are intended to inform and inspire.
"This lecture series exposes you to the experiences and philosophies of outstanding regional and national business and government leaders," the WSU website explains.
The lineup for the lecture series includes directors and presidents from various local and national companies, slated to speak each Thursday from 12 p.m. to 1:15 p.m. Companies include Bank of America, Goldman Sachs and UPS. There are even a couple CEOs: Mike Brian of Penna Powers and Shane Willard of Mindfire Technology.
"Within the Nye executive lectures, students hear from a different business executive each week who shares an overview of their career, the lessons they have learned along the way and insight as to what they do in their jobs," said Brett Merrell, director of Goddard career services. "Most of these executives are WSU alumni and they represent all of the majors that we offer within the Goddard School of Business and Economics."
The series is also intended to be an opportunity for students who need help finding direction. Because the speakers' industries are all related to a major within Goddard, it is an in-depth look into what types of career Goddard can lead to. Students are able to network with accomplished alumni who are willing to connect, answer questions and help other Wildcats on the path to success.
The lectures are intended to reach students within Goddard, but attendees don't have to be a business major or even a Weber State student to attend. Anyone with an interest in personal success is invited.
A syllabus for the series encourages attendees to "listen to and learn from each speaker about what is required to be successful in your career. Learn from their successes, and their failures. See what success looks like and emulate it in your life."
The series continues every week, except Thanksgiving, until Dec. 3. Access to the Nye Lecture Series can be found online via a Zoom link found on the WSU website.