'Cats belong outdoors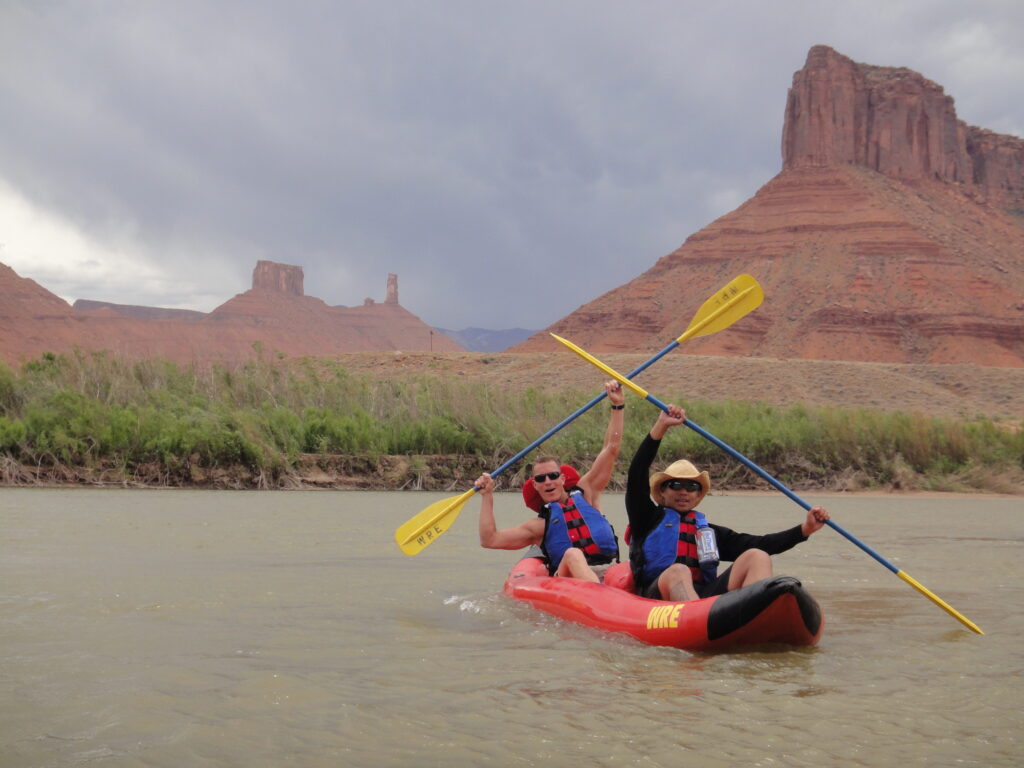 When one enrolls in a university and steps on campus for the first time, there are questions about how to spend free time. Most schools will have
similar options.
There are social events, the local pizza joint where everyone goes to hang out and, of course, the school's football games. Weber State University, however, offers an extra set of opportunities through its
Outdoor Program.
The Outdoor Program offers experiences where students get together and go camping, kayaking, canoeing, rock climbing, backpacking and hiking. The program provides a unique option for Wildcats looking to try new things and
make friends.
Ogden is a place that experiences ebbs and flows in terms of weather. With it being an area that can get receive abundant 70 degree sunshine one day and heavy snow flurries the next, it can be an opportunity for outdoor recreation. In the matter of a week, people can go from floating down a river with a tube around their waists to hopping on a ski lift and strapping on a snowboard.
Not only does the Outdoor Program arrange trips, but they also support solo quests. The rental center on campus, open to students and the general public, offers rentals for everything from winter gear to hiking equipment. They also rent sets for specific sports, including flag football, volleyball and horseshoes.
New Wildcat students are likely to hear about classmates going over to the Nordic Valley Ski Resort and spending their
weekend skiing.
Something for incoming freshmen to look at is the Wildcat Outdoor Welcome. The welcome consists of three events designed for incoming students to make friends and practice leadership and group skills.
One of the events in the outdoor welcome is an August whitewater rafting trip in Moab, Utah. They open 24 spots for first-year students only, and it costs only $40, which covers travel, camping, equipment, and most meals. Participants must be 18 or older and possess the ability to swim in turbulent water.
Another is the Desert Canyoneering and Hiking Adventure, which will take place in the San Rafael Swell and Goblin Valley, Utah. There are only nine spots and will cost $40, including the same amenities as the rafting trip. A difference is that there are no required skills and beginners
are welcome.
The third and final event of Wildcat Outdoor Welcome is a backpacking and climbing trip in Ruth Lake, Utah. This will take place from July 11-14. There are nine spots for first-year students.