Utah women work for voting rights
Katherine Kitterman, historical director for Better Days 2020, presented her lecture about Utah women's unique work for voting rights through YouTube on Sept. 1 as a part of the Beyond Suffrage lecture series.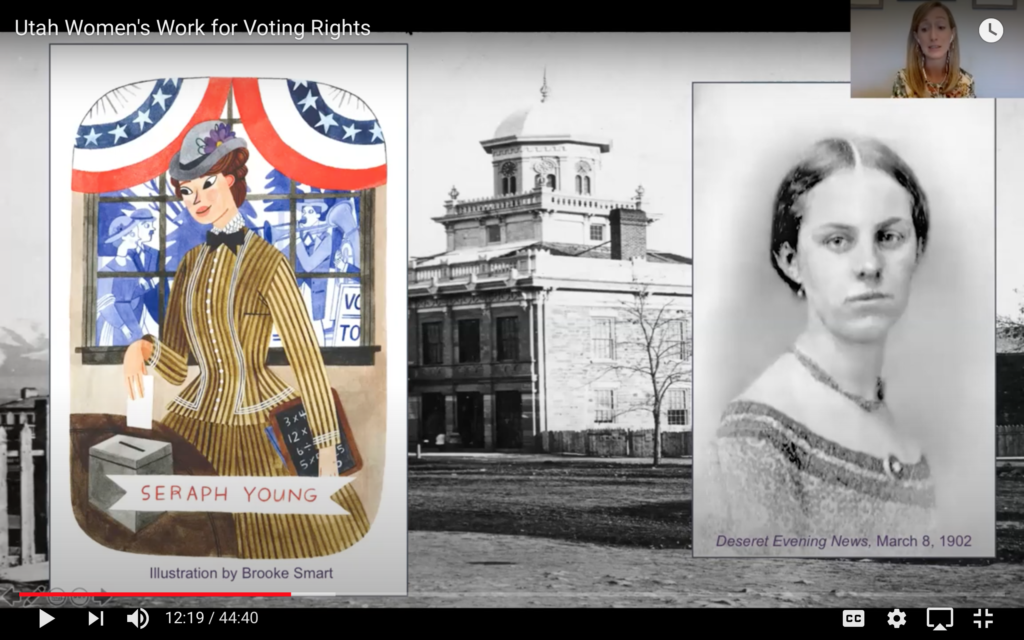 In the year 2020, Utahns commemorate the 150th anniversary of Utah women's first votes in 1870, the 100th anniversary of the 19th amendment in 1920 and the 55th anniversary of the voting rights act in 1965.
"The part that we call the suffrage movement is just one small part of the history of women's work for equal voting rights, both here in Utah and across the country," Kitterman said.
Utah was the first place where women actually voted, and its suffrage was unique in many ways. First, because Utah women gained the right to vote twice before 1900; Utah women had been voting for 41 years by the time the 19th amendment became law and because Utah suffragists had a broad range of support from both political leaders and leaders of The Church of Jesus Christ of Latter-day Saints.
Polygamy was an accelerating and complicated factor in Utah women's voting rights. During the general election in 1870, women's votes attracted both attention and scrutiny.
"People were wondering what women would do as voters just in general, and outsiders were watching to see if women would vote out polygamy or change the system in ways that would cause that practice to end," Kitterman said.
When it became clear that that wasn't happening every year from 1873 onward, there were attempts by political parties and people in congress to revoke Utah women's right to vote.
In 1887, women lost their right to vote, and the suffrage movement really got started in Utah.
"Women worked together to keep the issue on the minds of local politicians so that they would include women's voting rights when Utah became a state in the state constitution," Kitterman said.
Utah became the third suffrage state when it entered the union in 1896.
"I think one of the reasons that many women in Utah supported the efforts for a 19th amendment was because they had seen what happened when their rights were extended and then taken away," Kitterman said.
When the 19th amendment finally passed in 1920 women could no longer be kept from the ballot box because of their gender.
"It also didn't mean that all women could cast ballots – many women of color still faced an uphill battle," Kitterman said. "There were women here in Utah who helped to advance and lobby legislation that would extend protection for voting rights."
Utah women helped with The Indian Citizenship Act of 1924, the Immigration and Nationality Act of 1952 and the Voting Rights Act of 1965.
"There are so many pieces of this story of why women wanted to have a political voice," Kitterman said. "It was a tool, a means to an end of affecting change and making their communities better."
The Beyond Suffrage lecture series has been organized and made possible by Weber State University and the Museums at Union Station. The conjoining Beyond Suffrage exhibit will also be on display at the Union Station through Sept. 30.