Championing change, enacting equality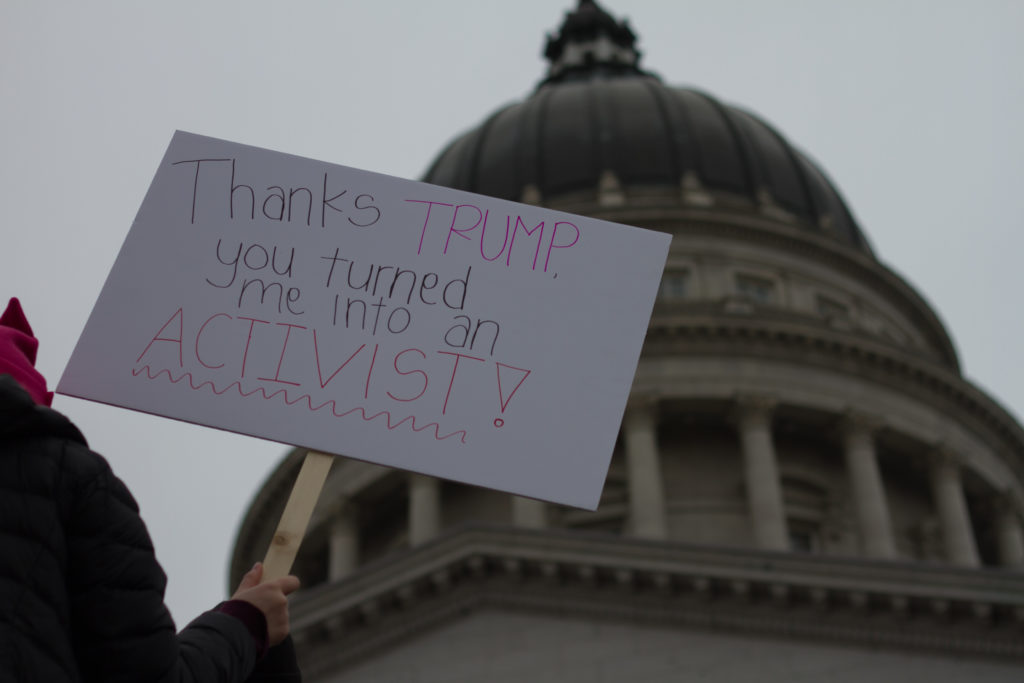 Women and allies rallied to raise awareness, embrace diversity and empower future generations during Utah's third annual Women's March on Jan. 19 at the Utah State Capitol.
As women's marches began all across the country, Salt Lake City's started at Washington Square Park. Crowds marched, chanted and carried signs in support of pay equity, women's health, affordable child care and equal representation.
Steered by People for Unity, a student-led organization founded in 2016, the Salt Lake City Women's March focused on embracing diversity and championing women's rights.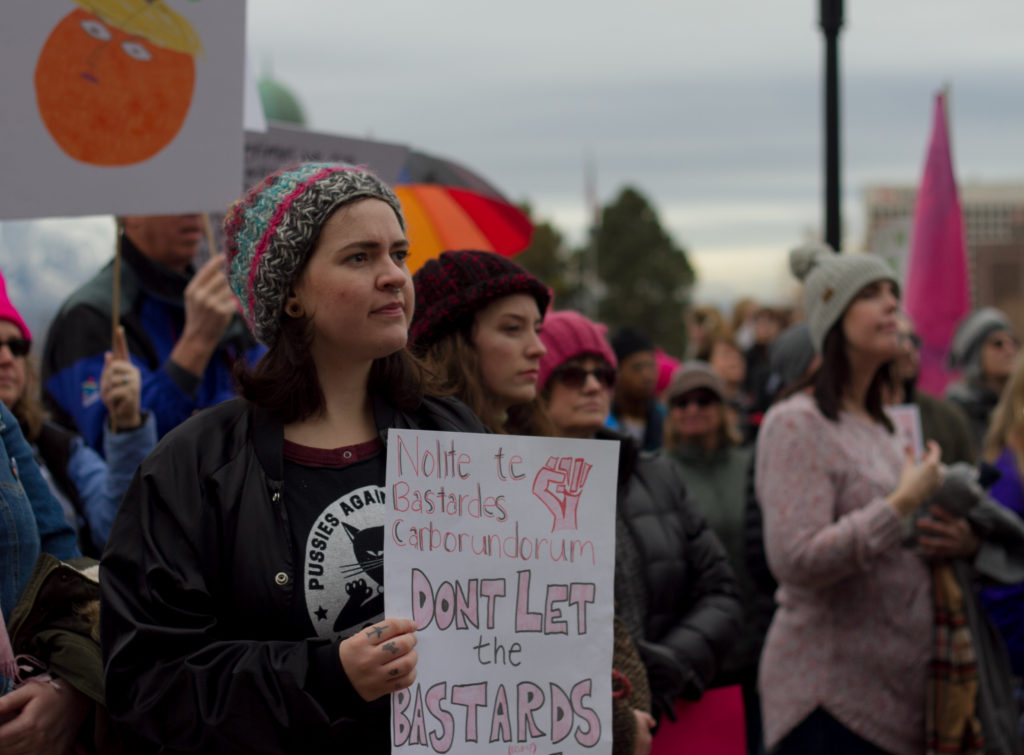 Ermiya Fanaeian, co-founder of Utah's March for Our Lives, was one of the march's speakers.
"I am a proud, unapologetic transgender woman, immigrant of color," Fanaeian introduced herself.
Fanaeian spoke about the necessity of intersectionality in regards to women's liberation. She said her — and everyone's — liberation is directly tied to undocumented mothers seeking refuge, indigenous women fighting to have their existence valued and black, transgender women fleeing violence.
"There will not be a single one of us liberated if each and every single woman is not liberated," Fanaeian said.
Fanaeian and other speakers reiterated that women will no longer be satisfied with being discussed at the table but rather sitting at the table and leading the discussion.
Salt Lake City mayor Jackie Biskupski said Utah must pass the Equal Rights Amendment, a proposed amendment to the U.S. Constitution designed to guarantee equal legal rights for all American citizens. Utah is one of 13 states that has not ratified the amendment, according to CNN.
"Utah has, in recent history, been dubbed one of the worst states in the country for women to live. Why are we settling for inequality when we have our own pioneers of gender equality to look up to?" Biskupski said.
Student activists Mishka Banuri, who helped convince Utah legislature to recognize climate change, and Saida Dahir shared experiences about the injustices leveled against women of color and challenges they faced being taught to be polite in the face of unwanted flirtation.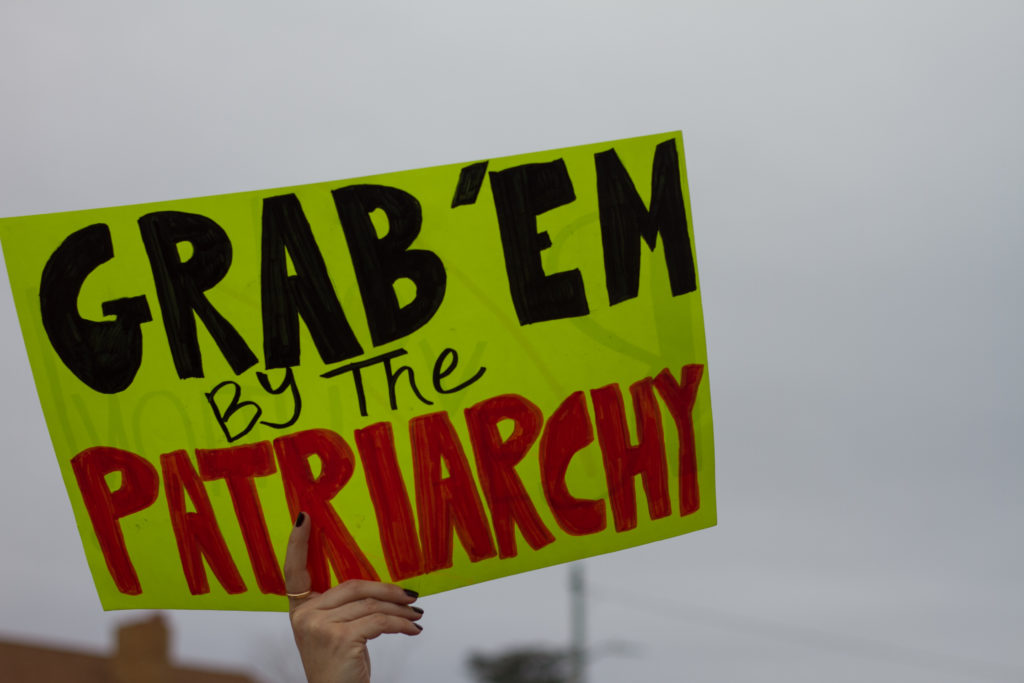 Reading her poem "Don't Cry," Dahir said she had been taught crying was a form of weakness that ignited and fueled her opponents. People around her viewed cat-calling as praise that should be appreciated.
"You take the whistles on the street as a compliment; you wouldn't get cat-called if you weren't pretty," Dahir writes.
Banuri was taught to be quiet and never disagree with a man, especially if he was white. She recalled being forced to laugh along as white boys told her they loved South Asian girls, who were their secret fetish.
Banuri said she grew up seeing Miley Cyrus and Jennifer Aniston on the cover of magazines, never having the chance to idolize someone who looked like her. However, today she said she watches Hasan Minhaj speak her language on Netflix.
"I'm here to fight the systems that make kids like me feel like they don't belong. I am here to remind the people of the importance of defending your community and all the people in it," Banuri said.
Aria Beard, a WSU freshman, attended the march with her mother and sister to support the community.
"I hope little girls watching this learn to get involved and be proud of who they are," Beard said.
Shiann Smart attended the event to march and be a voice for her friends who do not feel comfortable attending. Smart said she has transgender friends who have been denied their identity.
With rallies happening across the U.S., Smart hopes the Trump administration is watching.
"We're not going to sit down and shut up about it anymore," Smart said. "We're here to be heard, and they're going to listen."